Money saving tips for students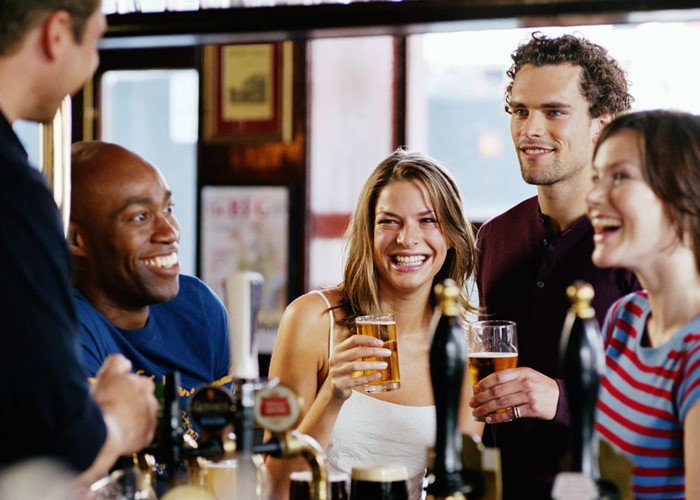 We look at how to save money on nights out, books, computers, food, travel and other useful stuff!
Student living can seem at once exhilarating and daunting. Probably the most difficult challenge you will face will be making sure your money lasts all year long and doesn't run out as soon as Freshers' Week is over. This guide is intended to help you make your cash go further while you are studying.
Budget
DO: Try to set a budget and do your best to stick to it. If you regularly keep an eye on what you're spending, you can ensure your money doesn't run out before the end of term.
Money saving tip: Use our free and secure MoneyTrack tool to keep tabs on how much money you've got coming in and going out. MoneyTrack shows you your bank accounts and credit cards (if you have any) in one place at a glance. You can also tag your spending (food, nights out, books, etc.) so you can easily see how much you're spending where and set budgets for different things.
Books
DO: Save on course books and equipment. Buying books for the new term is one of the most expensive parts of student life. Ideally, you would borrow all the books you need from the university or local library, but this may not always be possible.
Money saving tip: Hunt around on abebooks.co.uk, jscampus.co.uk, sellstudentstuff.com (and of course, Amazon and eBay) for a cheap second-hand copy, or see if you can get it for free via a book-swapping website, such as Bookmooch or ReadItSwapIt. You could also speak to students who are on the same course as you but one year ahead and ask if you can buy their books when they've finished with them.
Computers
DO: Question any deal that offers you a 'free' laptop. It will usually come with strings attached.
Money saving tip: Shop around to find the cheapest price for your computer using a 'shopbot', such as Kelkoo or Pricerunner. Then buy it via a cashback website to earn cash back on the amount you spend.
Your belongings

DON'T: Underestimate the value of your clutter, when you're deciding what to take with you to university. Sell the things you don't need anymore, and your loss can also be your gain! Use eBay.co.uk, gumtree.com or loot.com.
Money saving tip: Once you arrive at university, join your local Freecycle or Freegle group. This is a mailing list where local people offer up items they no longer want, for free – as long as you agree to collect them. One Lovemoney writer furnished her entire flat using Freecycle! You can also put out 'wanted' emails, requesting items that you would like to own.
Food
DON'T: Spend a fortune on food. Food prices have risen sharply in the last year. Eating out, takeaways and other convenience foods are expensive and will make a huge dent in your budget. If you can't cook then learning should be a priority. Check out YumYum.com and studentrecipes.com for free recipes aimed at students.
Money saving tips: Shop around for the best prices. And get to know when your local supermarket(s) discount and be there ready to pounce on those bargains.
Shopping
DON'T: Be afraid to ask shops and businesses if they offer any student discounts and check out our Frugal Friday blog, which round up the latest and hottest discounts and deals available at the moment.
Money saving tip: Regularly check the discount offers available on websites such as studentbeans.com and the NUS.org, as well as hotukdeals.co.uk. But don't be tempted to buy something just because you get a discount – or you won't end up saving any money at all!
Travel
DO: Plan ahead when it comes to travelling home for the holidays. The earlier you book those train or coach tickets at the end of term, the cheaper the fares will be. Similarly, while at university, bear in mind that you can usually get a cheap student season ticket on public transport.
Money saving tip: When booking train tickets, use a train company website, such as EastCoast.com, rather than a ticket booking site such as the Trainline. This will save you hefty transaction fees. And don't forget you can buy a 16-25 railcard if you are aged 16-25 or a full-time student to reduce your fares by a third.
Nights out

DON'T: Forget to budget for nights out. If you're not realistic about what you spend your money on, you'll find yourself falling into debt.
Money saving tip: Take advantage of any free entertainment on offer. Register with a TV production company, and you could get tickets to be in the live audience of your favourite show. Similarly, SeeFilmFirst will send you complimentary tickets to preview screenings of new movies. If you're in a big city, look out for free gigs in record shops or small venues.
Nights in
DON'T: Blow all your cash on going out every night.
Money saving tip: If it's nights in you're after, DVD rental and streaming websites such as Lovefilm, Netflix and Sky's NOW TV offer a free trial to new customers – so you could hop around from site to site for months of free movies. If you sign up via a cashback website or voucher site, you could get cashback or free vouchers. Just don't forget to cancel before the free trial ends. And if you're streaming films or TV shows, keep an eye on your broadband usage.
The best way to save money
We hope these money-saving tips will be useful. But, at the end of the day, the best way to save money is not to spend it in the first place. Which either means cutting back on how much you buy – or cutting back on how much you pay for it.
This is a classic lovemoney article that has been updated
More student finance tips
Be the first to comment
Do you want to comment on this article? You need to be signed in for this feature