First Utility struggles with customer service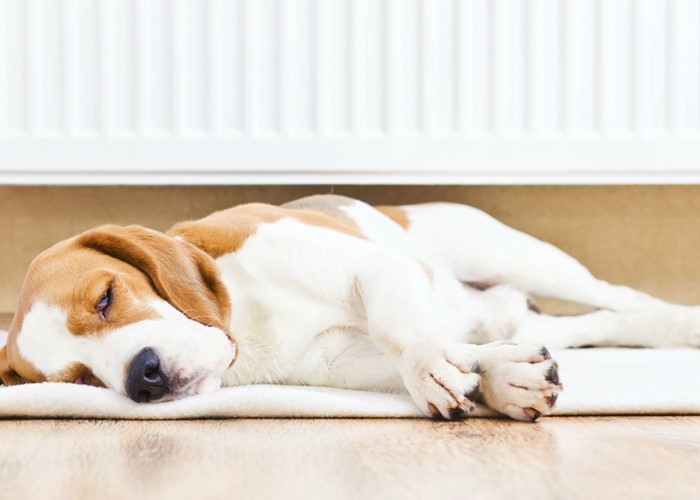 Cheap products are great but if companies can't cope with the increased demand then they'll lose customers as quickly as they acquire them.
Energy firm First Utility has some of the best energy deals around, but is being badly let down by its customer service with phone calls, emails and Tweets going unanswered.
It looks to be the latest in a long line of companies running marketing campaigns the rest of the business can't keep up with.
So, is it ever worth getting a cheap product if you have to suffer shocking customer service at the same time?
Switching
I'm in the process of switching gas and electricity suppliers from British Gas to First Utility. Obviously the plan is to save money.
Having searched online, I estimated my energy bill would be £666 a year with First Utility, £100 or so cheaper than British Gas, my current supplier.
So I was shocked when a few weeks into the switching process I received an email from First Utility informing me my direct debits would be twice what I currently pay with British Gas. At £115 a month, a year's consumption would come to £1,380.
So I decided to call First Utility to discuss things. How hard could that be?
Overstretched and under-staffed
Very hard, it turns out. Put simply, First Utility appears to offer great energy deals but can't cope with the subsequent influx of customers. On my first attempt to call customer services I gave up after 25 minutes on hold – after all, I have work to do. My second attempt lasted 30 minutes without speaking to anyone. I sent First Utility an email via its online contact form outlining my problems.
Meanwhile First Utility's website claimed it was experiencing "unprecedented levels of demand", therefore its average response time was currently "five minutes for calls and six days for emails." Five minutes? Yes, and the rest.
Social media
So I took to Twitter to have a moan and see if other customers were having the same problems. It turns out they were: the Twitter handle @First_UtilityCS was coming under attack from numerous disgruntled customers, mostly complaining their calls were going unanswered.
"@First_UtilityCS Is there any chance my phone call being answered today? Been trying since 09:30 and when I did get through you cut me off," tweeted Veniese on 12th November at 16.49.
The same day greenbhoy1 tweeted: "@First_UtilityCS I've DM'd you, tweeted you, called you, emailed you, but still no action, what more can I do?"
A week later, things appear to be no better. On Monday emanc73 tweeted: "@First_UtilityCS Jesus your service just keeps gets worse. Don't let me distract you from whatever your cs [customer service] department does day in day out."
The cost of calling
I eventually got through the second day I tried but after a good 30 minutes on hold – yet First Utility are still claiming customers are waiting an average of just five minutes.
The fact that First Utility uses an 0845 number for "customer service" just adds insult to injury. On Virgin Media this costs 11.24p as a connection fee and then 11.24p a minute.
So in total I spent about £9 calling the company – and because 0845 numbers are "profit sharing," First Utility will see some of this money. So it's making a profit out of its terrible call answering times. Hardly sounds fair, does it?
Good product, terrible customer service
First Utility isn't the first firm to become victim of its own success. Most famously, in 2006 TalkTalk launched a promotion offering free broadband. The promotion soon attracted criticism when demand outstripped supply and the company couldn't cope with the consumer response.
Santander is another example. The bank has had some great products over the last few years, but you only have to look at the comments from Lovemoney readers to see how frequently it is let down by its customer service.
Amazon is guilty of some customer service sins too. Ignoring the issue of its UK tax payments, it can be a cheap website to buy things from. However, it uses delivery company Yodel, which has been heavily criticised for its poor practices and dire customer service. Most Amazon customers would probably be happy to pay more and receive their parcel on time.
When I eventually got through to First Utility, it claimed it had set my direct debit based on the "average" household energy consumption, not the expected consumption for my small flat.
It subsequently lowered my direct debit to a more reasonable level. But if it's set many new customers' payments twice as high as they should be, then no wonder it's getting inundated with phone calls.
Time will tell if switching energy supplier turns out to be worthwhile but the early indications aren't good. Would I be better off paying more to a firm that values its customers?
First Utility responded to our query about rising Twitter traffic with the following comment:
" Yes, First Utility has seen an increase in the amount of twitter traffic involving it over the last few months. This is to be expected and directly proportional to the increase in customer numbers that it has experienced – First Utility now has more than 120,000 customers. We believe that customers find Twitter a convenient channel, since they can comment on First Utility and contact us while on the move.
"We have acted accordingly and are actively recruiting more customer service agents to join the contact centre and respond to Twitter traffic – this year, we have increased staff numbers 60% and this is set to continue.
"First Utility takes this communication channel very seriously and we take care to contact all of those that tweet us. Resolution of queries always take place offline and on a one-to-one basis, so as to avoid dealing with the often confidential details of their queries."
More on utilities:
What can you do about rising energy prices?
Be the first to comment
Do you want to comment on this article? You need to be signed in for this feature