Abbey launches market-leading 1.99% mortgage but only for a week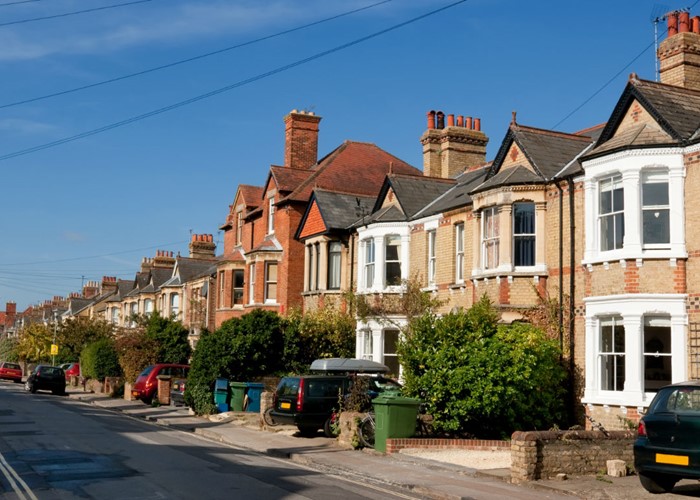 Abbey is bringing out a market-leading mortgage but it's got a hefty fee and you can only get one through a broker. And you don't have long to get it either...
Abbey is launching a market leading two-year fixed rate mortgage with a fee of 1.99%, but it's only available for seven days, starting on Friday 23rd November.
The mortgage has the lowest interest rate in the fixed rate market, but there is a fee of £1,494 which means it might not be suitable for some borrowers.
The Abbey deal
The mortgage is available through Abbey for Intermediaries, part of the Santander group, and is available on loans up to £500,000.
Although the rate is appealing and the only mortgage available under 2% in the two-year fixed rate market, it does have a big upfront fee which will need to be factored in.
The loan-to-value (LTV) rate also needs to be considered. It's a mortgage which will suit borrowers already on the property market, rather than first-time-buyers (FTBs), as it requires a 40% deposit.
The product is only available for seven days so it's expected to have a lot of interest. When Tesco Bank launched a similar mortgage at 1.99% on a 60% loan-to-value (LTV) with a £995 fee it was pulled from the market after a month because it was so popular.
This deal is only available through an intermediary, which means you'll need to go through a broker and it won't be available in the bank's branches.
Therefore it's worth finding one which won't charge you any extra fees, such as our own mortgage service at lovemoney.com.
How does it compare?
The closest deal comes from NatWest at 2.29%, which has an even larger fee of £1,995. First Direct has a deal at the same rate with a 65% LTV and the same fee of £1,995.
After these deals, Tesco Bank comes in with a mortgage set at 2.39% with a 70% LTV and fees of £995.
When looking at tracker rates, these are also higher and start at 2.49% with a deal from ING Direct, which is set at 1.99% above the base rate and a fee of £1,945.
Top five two-year fixed rate mortgages
| | | | |
| --- | --- | --- | --- |
| Provider | Rate | Max LTV | Fees |
| Abbey | 1.99% | 60% | £1,495 |
| Natwest | 2.29% | 60% | £1,995 |
| First Direct | 2.29% | 65% | £1,995 |
| Tesco Bank | 2.39% | 70% | £995 |
| YBS | 2.59% | 75% | £1,295 |
Use lovemoney.com's innovative new mortgage tool now to find the best mortgage for you online
At lovemoney.com, you can research all the best deals yourself using our online mortgage service, or speak directly to a whole-of-market, fee-free lovemoney.com broker. Call 0800 804 8045 or email mortgages@lovemoney.com for more help.
This article aims to give information, not advice. Always do your own research and/or seek out advice from an FSA-regulated broker (such as one of our brokers here at lovemoney.com), before acting on anything contained in this article.
Finally, we tend to only give the initial rate of a deal in our articles, but any deal which lasts for a shorter period than your mortgage term may revert to the lender's standard variable rate or a tracker rate when the deal ends. Before you take out a deal, you should always try to find out from your lender what its standard variable rate is and how it will be determined in the future. Make sure you take all this information into account when comparing different deals.
Your home or property may be repossessed if you do not keep up repayments on your mortgage.
More on mortgages:
Fix your mortgage rate under 3% for five years
Why I'm paying a huge mortgage fee
Skipton launches market leading ten-year fixed rate mortgage
Be the first to comment
Do you want to comment on this article? You need to be signed in for this feature