Get the Barclaycard Cashback Credit Card fee free for a year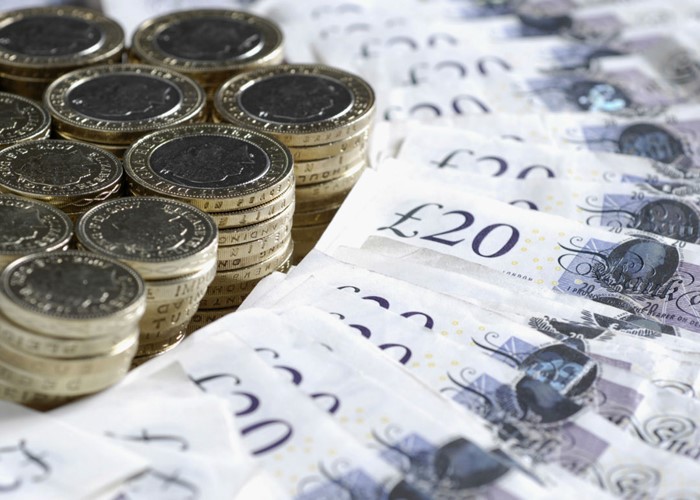 Barclaycard is refunding the £24 annual fee on its cashback credit card for those that apply before 2nd December.
When it comes to cashback credit cards I find it hard to stomach paying an annual fee for the privilege of earning money when I spend.
For a start it takes longer to feel the benefits, but it also means I have to make an investment in a card that I don't necessarily know will work for me and my spending habits. So the risk is I might never even recoup it.
But for those wondering if the Barclaycard Cashback Credit Card is worth taking out, it has just got a lot easier to road test.
Barclaycard is offering to refund the annual fee of £24 that it usually charges for this card in the first year to those that apply before 2nd December – just in time for when the Christmas shopping really gets going!
How it works
The Barclaycard Cashback Credit Card offers a generous 6% cashback on your five biggest purchases each month in the first three months, capped at £120.
After this introductory period ends, the rate drops to a decent 2% on your top five monthly purchases and 0.5% on the rest. You need to make at least 15 purchases for the 2% rate to kick in though.
That rate doubles to 4% for one month every year on the anniversary of taking out the card, as an incentive to stick around.
If that wasn't enough you now also get a cuddly 'Mr B' teddy bear thrown into the mix.
Usually you have to pay an annual fee of £24 to get access to all of this, but if you apply before 2nd December Barclaycard will refund it. However, to avoid paying the fee altogether you will need to cancel the card before the second year begins.
The strategy
For those that need to make a few big purchases over the next few months this card could be very lucrative with the chance to make £120 during the introductory period.
But you shouldn't use this as a target - getting into debt in an attempt to earn the most cashback is completely self-defeating
Only you can decide an action plan on how to get the most from the card based on what you need to buy and what sort of regular spends you could use the card for.
At this time of year you could use the credit card for stocking up on Christmas treats, expensive tickets for travel back home or even nice gifts for one or two special people. But you can also use it for your normal spending habits like the regular food shop, petrol, rail tickets, meals out and other treats you might indulge in every so often like a shopping trip.
Using the Barclaycard Cashback Credit Card for regular spending is a good bet and putting the cash aside each month to pay the bill will ensure you stay in control of what you spend. For larger spends make sure you figure out how you might pay them back to avoid being caught out.
Other fee-free cashback cards
If you like the idea of a fee-free cashback credit card here are a few alternatives that might suit you better.
The Capital One Aspire World credit card offers 5% cashback for the first three months capped at a maximum of £100. Thereafter you can earn tiered levels of cashback, depending on how much you spend. You get 0.5% on subsequent spending of up to £5,999.99, 1% if you spend from £6,000 to £9999.99 and then 1.25% if you spend more than £10,000. But you will need an income of more than £20,000 to apply.
Another fee-free cashback earner is the American Express Platinum Cashback Everyday Credit Card. You can also get a generous 5% cashback rate in your first three months capped at £100. After this you get to earn an ongoing level of cashback on a tiered basis up to 1.25% with much more reasonable parameters than Capital One. You get 0.5% on spends of up to £3,500, 1% from £3,501 to £7,500 and then 1.25% on spending over £7,501. You need to have a squeaky clean credit history to get approved for this one though.
If you spend a lot of money in Sainsbury's then the Sainsbury's Cashback Credit Card might be more suitable. It offers 5% cashback on your Sainsbury's shopping in the first three months, capped at £50 a month so a potential £150 is up for grabs. Thereafter cardholders get £5 back when they spend £250 at Sainsbury's and £250 elsewhere. This means you could get £195 worth of cashback by the end of the year. But if you don't shop at Sainsbury's you won't be able to make anything at all.
More on credit cards:
The best cashback credit cards
Be the first to comment
Do you want to comment on this article? You need to be signed in for this feature