Payday lenders warned about `aggressive' debt collection tactics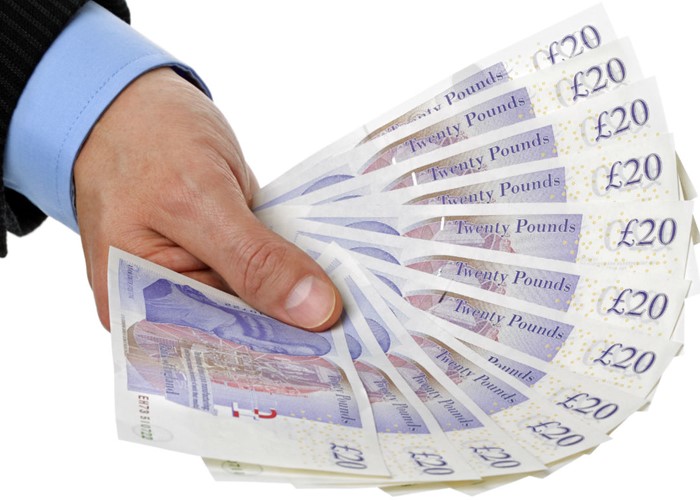 The OFT is baring its teeth at payday lenders who it believes have been guilty of overly aggressive debt collection practices. But will it make any difference?
The Office of Fair Trading (OFT) has launched 'formal investigations' into several payday lenders due to concerns about their aggressive debt collection practices.
It has also written to all 240 payday lenders to highlight its concerns about the poor practices lenders have adopted.
The OFT has expressed concerns about the following:
The adequacy of the affordability checks used by payday lenders
The proportion of loans that are not repaid on time
How frequently some lenders roll over or refinance loans
The lack of forbearance shown when some borrowers get into difficulty
Debt collection practices
Debt collection antics
The OFT has opted to issue revised Debt Collection Guidance, focusing on continuous payment authority (CPA), which is a mechanism many payday lenders use when it comes to collecting repayments.
We've written before about how banks take advantage of CPAs, where your payment comes through your debt or credit card rather than through your bank account and sort code. You can read more in Continuous payment authority: we are being failed by the Financial Ombudsman.
Evidently lenders have been misusing CPA, which is why the OFT has had to clear up what constitutes minimum standards and what would be classed as unfair or improper use of CPA. This includes:
Using CPA without the borrower giving their consent, or in ways that have not been agreed
Not explain properly how CPA works or how it can be cancelled
Failing to take steps to find out why a payment has been missed and whether the borrower is in financial difficulty
Attempting to take payment when there is good reason to be believe there are not sufficient funds in the account
Continuing CPA for an unreasonable period after a scheduled payment was due
Lifting the lid on payday loans
The OFT has been looking into the payday sector for a while now. As well as receiving 686 complaints from members of the public, it's also inspected 50 individual lenders (who are responsible for the majority of payday loans), conducted a 'sweep' of 50 lending websites and undertaken a mystery shopper exercise involving 156 online and high street lenders.
The body has said that it expects to warn the majority of the 50 firms it's looked at in detail that they face enforcement action if they do not improve specific practices and procedures.
David Fisher, the director of consumer credit at the OFT, said: "We have uncovered evidence that some payday lenders are acting in ways that are so serious that we have already opened formal investigations against them. It's also clear that, across the sector, lenders need to improve their business practices or risk enforcement action."
A full report will be published in the New Year highlighting further findings on lenders' compliance with the rules and whether wider action is needed.
So what can the OFT actually do?
According to the OFT, the action it can take depends on the level of actual or potential harm to borrowers and just how frequent the dodgy practices were.
However, it can impose 'requirements' on a lender to change some of its procedures. Fail to comply and the lender could suffer a £50,000 penalty. It may also choose to vary its credit licence.
In serious cases, the OFT can actually revoke a credit licence altogether. So there is at least the possibility of some payday lenders disappearing entirely as a result of this investigation.
Will it make any difference?
First, let's remember that this is not a criticism of payday loans as a financial product, more of the way that lenders are employing questionable procedures which make a ropey product even worse.
Payday loans aren't going anywhere. The Consumer Finance Association, which represents payday loans, has its own research which found that most payday loan borrowers were extremely satisfied, with more than half saying they had prevented a one-off difficulty escalating or had made it easier to pay bills on time.
I can wring my hands as much as I like and talk about the morality – or lack – of it all, but Wonga and the rest are not going to disappear.
What we can hope for is that the OFT and the regulators take a firm grip and ensure that these loans really are only used in emergencies, and that borrowers who do opt to use them are not taken advantage of.
There are loads of examples of lenders advertising payday loans to pay for everyday things.
Take Rudolfpaydayloans.co.uk. It suggests a payday loan if "You need new clothes for yourself and your family and let us not forget the gifts for friends, family, neighbors [sic] and colleagues."
Or Pandapaydayloans.co.uk, which boasts that previous customers have used their loans to pay for "A much needed holiday, a romantic dinner out, tickets to see their favourite band, buying that new smartphone, a new TV."
These are just two sites employing somewhat questionable advertising of what their loans can be used for. Personally, the thing I found most depressing from the OFT's report is that there are now 240 different payday lenders. 240!
What do you think? Does the payday loan sector need to be more vigilantly regulated? Is there room for a product like it in the market? Let us know your thoughts in the Comment box below.
More on loans
Be the first to comment
Do you want to comment on this article? You need to be signed in for this feature