Why I'm paying a huge mortgage fee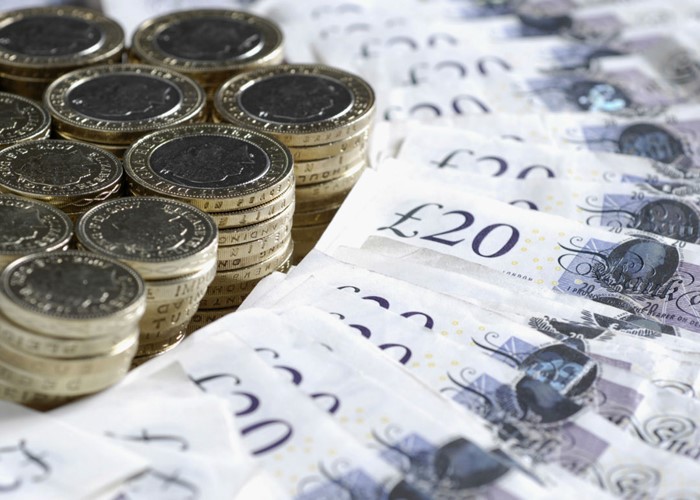 Securing a low fixed rate is important to my family, and that's why we're paying through the nose for it in the shape of a £2,000 mortgage fee.
The average mortgage arrangement fee is a whopping £1,514, according to Moneyfacts, and this has risen by a massive 70% in the last four years.
Lenders have been widely criticised for these high fees, highlighted recently by the BBC's Watchdog programme. However, I recently defended the right of lenders to offer high fee mortgage options in Mortgage lenders under fire for extortionate fees.
Now I am putting my money where my mouth is, paying what is surely one of the highest mortgage arrangement fees on the mainstream market right now - a whopping £2,195.
Why on earth I am willing to pay a mortgage lender that much money to sort out my homeloan?
Eyes wide open
I did think long and hard about paying over £2,000 as a mortgage fee. Like most people, it's a huge amount of money for me.
Of course, I did my sums on the different mortgage deals available, calculating the monthly cost of this particular deal versus others, and looking at what my repayments will revert to at the end of the introductory deal.
Then I took into account the whopping fee, and what the total cost of this fee plus all of the monthly repayments would be over a longer period, looking at the next five years or so. I didn't look beyond that timescale, as interest rates are too unpredictable, as are my own earnings, so it's the medium term that I, and many families, need to plan for.
This research is something every borrower should do when comparing deals, either with the help of a clever comparison site like lovemoney.com, which does these sums for you, or through an independent mortgage adviser.
Safety first
The deal I went for is a five-year fixed rate at 2.99% from NatWest.
This combination of a very low rate and medium-term security is appealing to lots of borrowers in the current climate. It means that my monthly repayments will be low, and will stay low until 2018 as the rate is locked. It's a best buy mortgage, and that's what I am paying the huge fee for.
This particular deal requires a large deposit of 40%, so it's not available to everyone, although some great five-year fixed rates have been launched in recent weeks for those with a smaller deposit. For example Leeds Building Society has one at 3.74% available up to 80% of the property's value.
Most importantly this 2.99% five-year fix suits my family's circumstances. I am currently working part-time as we have a young family, so our income is unlikely to rise in the next five years. Payment security is essential for us during this period.
I toyed with the idea of a low term tracker – the lowest is a tempting 2.54% from HSBC, which would save us about £35 a month. But it would only take a couple of rate rises for the tracker to end up dearer than the fix, and there is no cap as to how high it could go. We don't want to risk our monthly repayments rising beyond our affordability.
What about the massive fee?
The £2,195 fee is huge, and it makes the deal less attractive when you take overall costs into account.
Every borrower should remember to check this out for their individual circumstances and level of borrowing, as the size of the fee plays a big part in what the cheapest deals for you are over a set period. The way fee and rate affects your mortgage cost is explained in detail in Get a mortgage for free.
For me, paying a large fee to keep my ongoing costs down is well worth it, even though there were a couple of deals with higher interest rates and lower fees that would have cost slightly less in total over five years. It is more important to me to have low ongoing monthly repayments.
Path of least resistance
Not only were there some deals that were cheaper over five years than the NatWest mortgage, there were some with the exact same rate, and a lower fee.
So why did I go for the one with the highest fee?
A key factor for me in choosing a mortgage, in addition to the payment security and the cost, was the likelihood of my application being accepted with as little fuss as possible.
I'm self-employed, plus I was on maternity leave last year, so my accounts show a very low income for that tax year. I needed a lender that would take a sensible approach to my application under these non-standard circumstances. Lenders have become a lot stricter about who they will lend to, and they look extremely closely at the self-employed.
I took the view that NatWest was most likely to look favourably on our application, with minimal delay. And it did.
This factor won't be important to all borrowers but it highlights that money isn't the only issue when it comes to choosing a homeloan. And it shows that there is never a best mortgage to suit everyone.
Even if you find the overall cheapest deal for your particular level of borrowing, it may not suit your attitude to risk, your income, your savings pot, your future plans, or any other factor that is important to you.
I paid a massive fee to bag a low, secure rate, fixed for five years, in the knowledge that it won't be the absolute cheapest deal over that time period.
But I also paid it for the best chance of getting the application through smoothly and I wasn't confident that would happen with some of the other 'contenders' I was considering.
They were my priorities, and every borrower will have their own. A competitive mortgage market should have a range of deals, including fee-free products and high fee mortgages to accommodate these preferences.
Use lovemoney.com's innovative new mortgage tool now to find the best mortgage for you online
At lovemoney.com, you can research all the best deals yourself using our online mortgage service, or speak directly to a whole-of-market, fee-free lovemoney.com broker. Call 0800 804 8045 or email mortgages@lovemoney.com for more help.
This article aims to give information, not advice. Always do your own research and/or seek out advice from an FSA-regulated broker (such as one of our brokers here at lovemoney.com), before acting on anything contained in this article.
Finally, we tend to only give the initial rate of a deal in our articles, but any deal which lasts for a shorter period than your mortgage term may revert to the lender's standard variable rate or a tracker rate when the deal ends. Before you take out a deal, you should always try to find out from your lender what its standard variable rate is and how it will be determined in the future. Make sure you take all this information into account when comparing different deals.
Your home or property may be repossessed if you do not keep up repayments on your mortgage
More on mortgages:
What is a shared equity scheme?
What is a shared ownership scheme?
The cheapest and most expensive places to buy property
What to do when a home survey goes wrong
Threatened with repossession? What you should do
Be the first to comment
Do you want to comment on this article? You need to be signed in for this feature