When should you get financial advice?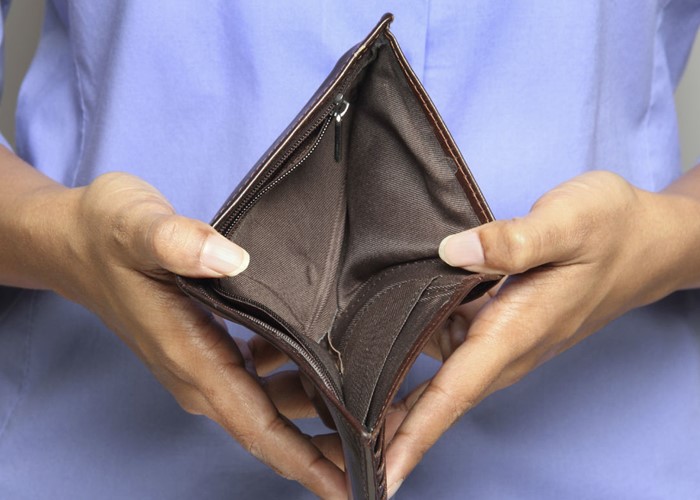 Most people could probably benefit from seeing a financial adviser, but when are the best times in your life to see one?
Last week I wrote an article about how the regulations for the financial advice industry are changing. Advisers are going to have to be more transparent about their charges and they're also going to have pass more exams.
I think these changes are good news. I also think that most people would benefit from visiting an adviser at some point. But you may still be wondering when you should make your first visit. Immediately? In ten years? Every year?
Life events
One answer is to say that you should visit an adviser whenever there's a major change in your life. These are the most commonly cited changes:
- Marriage
- Having children
- Buying your first property
- Death of a partner
- Approaching retirement
For example, if you're about to have your first child, you might want to get advice on how to save for your child's future. Your adviser could help you pick the best Junior ISA.
Your adviser might also help you find the money to pay for the extra costs associated with children. He could help you budget and possibly cut your tax bill.
Similarly, if you're approaching retirement, your adviser could help you figure out how much income you're likely to get when you stop working. If you discover that your income will be lower than you expected, you might decide to delay your retirement or at least go part-time rather than stop work completely.
And if you've been saving into a pension pot as you work, you may need help to get the biggest possible income from that pot, either by buying a top-paying annuity or choosing an alternative strategy.
Particular product
Moving away from life events, another approach is to visit an adviser when you realise you want a specific product.
So maybe you've read an article on Lovemoney about life insurance and you realise that you need to buy some protection. You could then visit an adviser who could direct you to the best product for you and your circumstances.
Get the big picture
Asking for advice when you want to buy a specific product isn't a bad idea, and you can see two advisers endorse this approach in our video: Should you go to a financial adviser?
But personally I think the best approach is to go and have a full financial check-up with an adviser. You can really do this at any stage in your adult life and I think it would benefit most people.
The starting point is to think about the goals you have for the rest of your life. Here are some questions you could consider:
- Do you have children/do you want to have children? How much financial support do you want to give those children?
- At what age do you want to retire? How much income would you like to have in retirement? What do you want to do in your old age – travel the world?
- What are your career aspirations? Would you like to set up your own business? Or maybe go back into education?
Once you've worked out your non-financial goals, an adviser can help you figure out how much achieving these goals would cost and whether they're realistic for you.
Then you and your adviser can review your current financial situation and look at any insurance policies and investments that you may have.
At that point you and your adviser can draw up a financial plan for you. This could include budgeting targets you need to achieve on the way to your overarching lifetime goals.
If you're not retired yet, your plan will at least partly focus on building wealth for your retirement.
On top of that, the plan may also include provision for 'protection' or insurance. That could include life insurance.
The beauty of drawing up a plan is that you will then link your financial goals to the goals for the rest of your life.
Danger
If you make financial decisions in isolation – without looking at your 'big picture' – there's a danger that you'll make mistakes.
For example, let's say you've made six investments into unit trusts in the last ten years.
All of these investments might make sense on their own, but if you put them altogether, you might find you were taking on too much risk. That risk could be compounded if your pension was also invested in similar high-risk assets.
Do it yourself
Now I know many Lovemoney readers will say that they don't need to go to an adviser. And that's fair enough – if you're willing to make the effort and do some research, there's a good chance you'll make good financial decisions. Especially if you read Lovemoney!
What's more, I don't dispute that some advisers have given rotten advice to their clients in the past.
That said, I do think a DIY approach brings its own risks. You might pick some investment funds that perform well, but you might miss out on some tax-saving opportunities.
Or you might buy life insurance that will protect your dependents if you die, but miss out on insurance that could give you an income if you became ill.
So for me, it makes sense to see an adviser and get him/her to look at your 'big picture.' Then you'll be more likely to make the most of your money and the most of your life.
More on advisers and financial planning:
Ten questions you should ask a financial planner
Should you go to a financial adviser?
Bureaucrats get it right for once!
Be the first to comment
Do you want to comment on this article? You need to be signed in for this feature