Rent an iPhone 5 with Vodafone for a year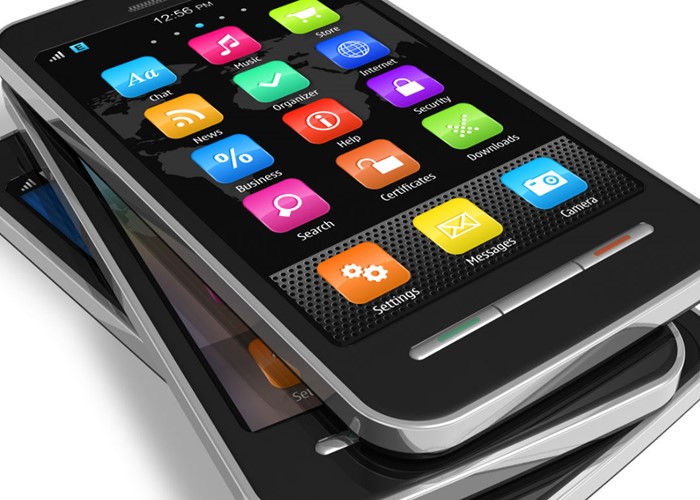 You can now rent a phone from Vodafone with 2GB data and unlimited calls and texts. But is this 'Red Hot' deal all it's cracked up to be?
Instead of forking out for a brand new phone every year, Vodafone has created a new scheme whereby you can rent out the latest model for 12 months.
The monthly package includes unlimited calls and texts and 2GB of data.
But the deal is not as simple as it sounds as you can only choose from three phones and it comes with a hefty price tag.
The deal
The Vodafone 'Red Hot' deal is only available in branches and if you join you'll need to sign two contracts, one for the tariff and one for the phone.
For a monthly fee, which starts at £47, you'll also get Vodafone insurance included which should cover you if you damage or lose the phone.
When the contract is over you can either upgrade your phone to the latest model available, or extend the contract you're on for six months.
How much does it cost?
There are only three phones available at the moment, the iPhone 5, Samsung Galaxy S3 and the Samsung Galaxy Note 2, with more expected to be included in the future.
The iPhone 5 and the Samsung Galaxy S3 are both available with no upfront cost for the 16GB models. However, with both you'll pay £29 for the 32GB version and £49 for the 64GB iPhone.
Vodafone 'Red Hot' tariffs
| | | | |
| --- | --- | --- | --- |
| Phone | Upfront cost | Monthly line rental | First year cost |
| iPhone 5 16GB | n/a | £59 | £708 |
| iPhone 5 32GB | £29 | £64 | £797 |
| iPhone 5 64GB | £49 | £69 | £877 |
| Samsung Galaxy S3 16GB | n/a | £47 | £564 |
| Samsung Galaxy S3 32GB | £29 | £52 | £653 |
| Samsung Galaxy Note 2 | n/a | £52 | £624 |
How does it compare?
The mobile phone market is notoriously hard to negotiate and as there are contracts to suit just about anyone, it's hard to compare like-for-like prices.
Also, when looking at these three phones, there are very few providers which offer 12-month contracts for new customers.
The alternative is to buy a phone outright and use a SIM-only deal. Our article includes a full round up of SIM-only deals and the table below shows some price comparisons for the equivalent allowance to Vodafone's deal.
A new iPhone 5 16GB would cost £529 while the Samsung Galaxy S3 16GB is £499.99 and the Galaxy Note 2 16GB comes in at £549.
The best SIM only deals
| | | | | | | |
| --- | --- | --- | --- | --- | --- | --- |
| Provider | Tariff | What's included | Monthly/yearly cost | First year cost: iPhone 5 | Samsung Galaxy S3 | Galaxy Note 2 |
| Vodafone | SIM-only 12-month contract | Unlimited calls and texts, 2GB data | £26/£312 | £814 | £811.99 | £861 |
| O2 | On & On 12-month contract | Unlimited calls and texts, 2GB data | £25/£300 | £829 | £799.99 | £849 |
| Three | Ultimate Internet SIM 600 12 months | 600 minutes, 5,000 texts, unlimited data | £15.90/£190.80 | £719.80 | £690.79 | £739.80 |
| T-Mobile | The Full Monty 12 months | Unlimited calls, texts and data | £21/£252 | £781 | £751.99 | £801 |
| Orange | iPhone 31 SIM and Panther 31 SIM | 1,200 minutes, unlimited texts, 1GB data | £31/£372 | £901 | £871.99 | £921 |
| Virgin Media (not for the iPhone) | Essential SIM-Only | 1,200 minutes, unlimited texts, unlimited data | £17/£204 | n/a | £703.99 | £753 |
| Tesco (not for the iPhone) | SIM-only | 1,500 minutes, 5,000 texts, 2GB data | £17.50/£210 | n/a | £709.99 | £759 |
| Giffgaff | £20 goodybag | 800 minutes, unlimited texts, unlimited data | £20/£240 | £769 | £739.99 | £789 |
None of the prices above beat the deal from Vodafone, but some come quite close. When looking at the iPhone 5, it would cost you £708 with Vodafone for the first year, but for just £11.80 more you can get a very similar deal from Three, albeit with fewer minutes and texts but more data.
If you were to pay £73 extra and go with T-Mobile, you'd get the same deal – plus a higher data allowance – and on top of this with all of these offers you get to keep the phone.
That means that at the end of the first year you could resell the phone and use this money to put towards a new model. Average reselling prices for the iPhone 5 currently lie around £430 so when you take this into account, it's a much better deal when it comes to value for money.
However, the catch is you need to be able to afford the upfront cost of the phone, and this is where Vodafone has a slight advantage.
The risk
As you don't actually own the phone; you will need to return it after the 12 months in 'good condition'.
Therefore check the small print on the phone insurance first. If there is any damage which isn't covered in the insurance policy you'll end up paying out to repair the phone and you'll need to pay the first £50 on any successful claim.
You're also not covered for things such as cosmetic damage, including repairs to interior or exterior paintwork caused by scratching, chipping of paintwork or polished surfaces, or for loss "when left unattended in a known location".
The good news is Vodafone says you can take out your own insurance policy. For this you'll need to send it a copy of the insurance documents and if they are suitable you won't have to pay the £10 monthly cost for the Vodafone insurance.
Is it any good?
I think Vodafone has come up with an interesting idea which will benefit those who want to have the latest handset, but don't want to pay out for a new phone every year.
However, it's a big price to pay when you don't actually get to keep the phone and a much cheaper option would be buying it upfront and selling off an old model to help fund this.
As someone who is not particularly fussed about having the latest model of phone, it's not that tempting. As versions of popular phones like the iPhone don't come out every year an 18-month or even a 24-month contract could be a cheaper option if you're prepared to wait slightly longer.
It's also always worth speaking to your mobile phone provider directly before upgrading or switching. Don't be afraid to ask for more than the standard tariff on offer, and if another provider has a better deal at a more competitive price, challenge it to match or beat it.
More on smartphones:
How to make the most money from your old iPhone
Vodafone: don't make enough mobile phone calls and you'll be cut off
Top alternatives to the iPhone 5
Be the first to comment
Do you want to comment on this article? You need to be signed in for this feature