Cut the cost of a private tutor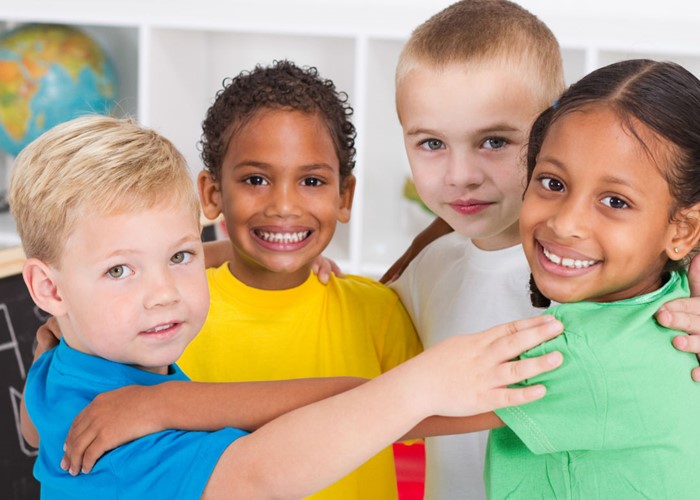 Many families think it's necessary to supplement what their kids learn at school with a one-to-one tutor. Can you do it without spending a fortune?
A recent survey from EdPlace, an online education resource for parents, found that families are spending as much as £6 billion a year on private tuition for their kids. According to the research over a quarter of families use tutors to supplement their child's education, though it's an extra cost they can barely afford.
The average rate for hiring a tutor was £22 an hour, taking the annual total to a whopping £2,758. A third thought one-to-one tuition was necessary because schools were inadequate. However, even though parents wanted the best for their children 54% said they couldn't afford the cost of getting them extra help
So if you are one of the growing numbers of parents looking further than the classroom for support, what should you know, where can you find tutors and are there any cheaper alternatives?
Private tuition
Anyone can set up as a private tutor. According to the Times Educational Supplement, more than a quarter of 11-18 year olds have had one at some point in their school life, most commonly for maths.
However, there is a growing market for younger children at the Key Stage 1 and Key Stage 2 level where SATs exams place extra pressure on teachers and pupils.
The growing private tutor industry isn't regulated but many will have a CRB check to improve credibility and put parents' minds at ease.
Fees can vary depending on where you live and whether you go for someone from an agency or someone that does it on the side. On average you can expect to pay £20 to £40 an hour, but you should ask tutors how they charge and what's included (such as travel for the tutor and extras like worksheets) beforehand.
Parents are usually most concerned about the quality of teaching when hiring someone to help. Researching the level of experience, previous clients and credentials is important in pinpointing a good candidate. However, a big price tag doesn't necessarily mean the best quality, so shop around and make use of recommendations from friends and family.
It doesn't work for everyone, but from personal experience I found having one-to-one tuition helped to fill the gaps before I took my Maths GCSE, and helped me get an A.
Finding a tutor
You can find a private tutor through the local paper, on recommendation from people you know or even through your child's school.
But if these methods prove unsuccessful there are plenty of online agencies with tutors specialising in a range of subjects that might operate in your local area.
Here are some websites to start with:
Expert Tuition offers one-to-one tuition all the way up to post-graduate courses. Lessons can be done through Skype.
Personal Tutors can provide a list of tutors operating in your area that offer tuition in core subjects as well as languages and humanities. First Tutors and Local Tutor can also help in your search.
Fleet Tutors offers home tutoring to those as young as four up to university level and beyond for professional exams.
Hippocrene Tutors only employs Oxford or Cambridge graduates with two years' professional teaching experience. This extra devotion to quality is costly; prices start from £60 an hour. Bright Young Things Tuition also has top quality tutors on their books but prices start from £48.
Cheaper alternative
The cost of helping your child excel is high with one-to-one tutoring, especially if you have more than one to consider. But there are cheaper alternatives.
Your child or children can get access to extra help through classroom-based tuition at Kumon, Explore Learning and Kipp McGrath centres located across the UK.
Prices vary on location and which organisation you choose to go with. Kumon in my area charges £55 a month with drop-in sessions run during the week. That's a big saving on the price of private tuition. However these centres only cover the core subjects and some charge a registration fee.
Free tuition
But extra help is available for free.
Online resources are getting better and better with more interactive features to engage your child in extra learning outside of school. Personally I learned a lot from BBC Bitesize when I was younger. You can also use Topmarks which is an educational search engine to find more free resources.
Elsewhere there may be after-school clubs, breakfast clubs and summer schools that can supplement your child's education for free run by their school or another organisation in your area.
Alternatively you could try doing it yourself. Freshen up on your knowledge using something like BBC Skillwise and help your child to learn with one-to-one time set aside when you can.
What do you think?
Have you ever paid for private tuition? Was it worth it? Let us know in the comment boxes below.
More on education:
The pros and cons of online degrees
Is a £3,000 student overdraft a good idea?
Be the first to comment
Do you want to comment on this article? You need to be signed in for this feature