M&S cuts loan rate to 5.5%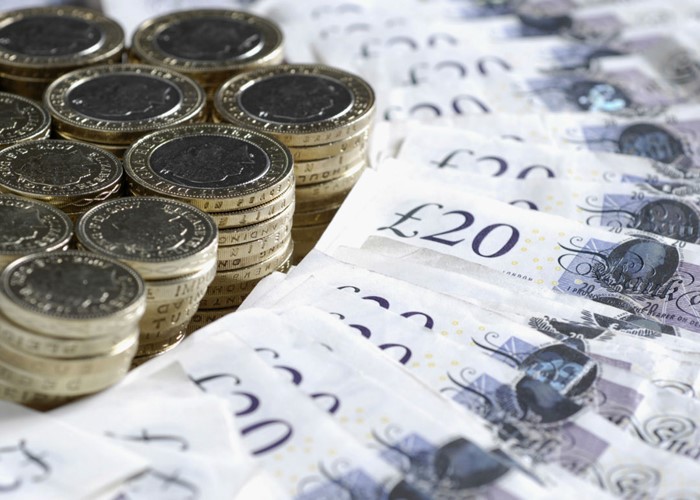 The personal loan war continues as M&S announces a market-leading 5.5% rate on its personal loan.
Interest rates are on personal loans are now at a six-year low.
If you want to borrow between £7,500 and £15,000, M&S Bank may be willing to lend to you at 5.5%. That's a cracking rate, especially when you remember that back in January, the cheapest loan on the market was 6% a year.
Here's how the M&S Personal Loan compares with other leading loans on the market:
Best personal loans - £10,000 over five years
| | | | |
| --- | --- | --- | --- |
| Loan | Representative APR | Total amount repayable | Monthly repayment |
| | 5.5% | £11,423.91 | £190.40 |
| | 5.5% | £11,423.91 | £190.40 |
| | 5.7% | £11,476.20 | £191.27 |
| | 5.7% | £11,476.20 | £191.27 |
| Clydesdale Bank Online Personal Loan | 5.8% | £11,502.60 | £191.71 |
| Yorkshire Bank Online Personal Loan | 5.8% | £11,502.60 | £191.71 |
| AA Existing Member Personal Loan | 5.9% | £11,529.00 | £192.15 |
| Barclays Bank Existing Customer Barclayloan | 5.9% | £11,529.00 | £192.15 |
Since M&S cut its rate, Derbyshire and Sainsbury's have followed suit. But don't assume that everyone will be offered a loan at 5.5%. These lenders are only obliged to offer loans at 5.5% to 51% of successful applicants – plenty of folk could be turned down or offered a loan at a higher interest rate.
That said, if you have a good credit rating, there's a good chance you will be offered a 5.5% loan. That's as long as you're looking to borrow between £7,500 and £15,000 for a period between one and five years.
And even better, a recent law change means you'll probably be able to repay your loan early if you wish, and not have to pay any penalty fee.
Read more in Overpay your loan without penalty.
An even better rate
In fact you can actually borrow between £7,500 and £15,000 and only pay a rate of 5.4% from Sainsbury's. That's if you agree to pay the loan off quicker, over a one- to three-year term.
You can find out more in The cheapest loan ever.
A new bank
This week's rate cut comes after M&S launched its first ever current account last month. It's a premium account where you have to pay a monthly fee, but I suspect that M&S Bank will still win a fair number of customers thanks to its much-loved, trustworthy brand.
What's more M&S isn't just making a push in personal loans and current accounts. The M&S Credit Card is also a very attractive product as it comes with a 15-month 0% period for new purchases.
Let's imagine that you got a new M&S card and then used it to buy some new furniture for £2,000. You wouldn't have to pay any interest on the resulting debt for 15 months!
You can also earn M&S reward points as you spend on the card. You'll get one point for every pound you spend at M&S and a point for every £2 you spend elsewhere. Every 100 points gives you a £1 M&S voucher.
Read about rival reward cards in The best reward cards.
You do need to be careful though. The 0% deal will probably end if you don't make the minimum monthly payment on every card bill. It's also worth noting that the 15-month period begins when you take out the card not when you buy the furniture.
Still, the M&S Card is a great bit of plastic and it's effectively an even cheaper way to borrow than the M&S Loan.
Should you borrow?
Before you rush out to get a new credit card or loan, do ask yourself if you really need to borrow. Debt can become a massive millstone if your circumstances change, and, of course, you'll have to pay interest if you take out a personal loan.
Even though the rate on the M&S Loan is low, you'll still be giving money to M&S which you could be spending on yourself.
So if you're able to hold back from borrowing, you may do yourself a favour in the long-term.
More on borrowing:
There's never been a better time to get a personal loan
The cheapest way to borrow a grand
The best 0% purchase credit cards
Top credit cards for Christmas shopping
Be the first to comment
Do you want to comment on this article? You need to be signed in for this feature