Top 20 toys for Christmas 2012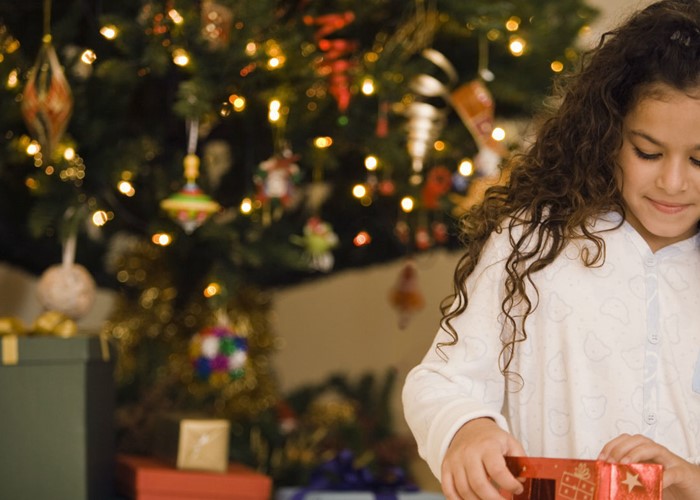 Toys R Us has published its list of the top toys for Christmas this year. Here's a rundown of what they are and where you can buy them for less.
Christmas is creeping up on us. That's why Toys R Us has published its list of the 20 toys it reckons will be the most likely to pop up on lists to Santa. Let's take a look at which toys made the list, and where you can get them cheapest.
LeapPad 2 Explorer
Basically an educational iPad for children aged between three and nine, the LeapPad 2 comes with a range of games and activities to help your children learn. This version has a better battery life, more memory and a faster processor than the original.
RRP - £89.99
Best deal I've found - £79.97 at Amazon
Angry Birds Mega Smash
The latest attempt to cash in on the popular Angry Birds app, Mega Smash is a game for children aged five and above. You draw a card, build the structure shown, and then your opponents launch an Angry Bird at it in an attempt to knock it down.
RRP - £24.99
Best deal I've found - £24.99 at Toys R Us
Vtech Innotab 2
Another 'iPad for kids'. The tablet comes with a range of educational games and apps, and boasts a video player, photo viewer and eBook reader.
RRP - £84.99
Best deal I've found - £70.89 at Amazon
Arnova Childpad
Noticing a theme yet? Yet another tablet for kids, which has a WiFi connection so users can surf the net with it. It comes with a number of preloaded apps and once again is pushed a way to educate your children. It's suitable for children of four and above.
RRP - £99.99
Best deal I've found - £94.68 at Cleverboxes
Monopoly Millionaire
This updated version for children aged eight and above at least ensures there will be a finish – the first person to a million pounds wins.
RRP - £19.99
Best deal I've found - £13.98 at Toys R Us
Skylanders Giants
"Thousands of years ago, the Skylanders Giants fought epic battles in Skylands, but have long since been banished to Earth. Now, Kaos is back and with a new threat rising, it's time to bring the Giants back to join forces with the Skylanders. It's up to you to unleash their strength. Are you ready for the ultimate battle to save Skylands?"
Nope, I've no idea either. Apparently it's a computer game, which comes with actual toys too.
RRP – £46.97
Best deal I've found - £36.99 from Amazon (for the Wii)
Barbie Fetch N Fun Pup Doll and Playhouse
It's Barbie and a toy dog, which runs around or goes down a slide when you clap your hands. £30 well spent if you ask me.
RRP – £27.99
Best deal I've found - £26.64 at Toys R Us
Furby
The Furby is back apparently. I wasn't aware it had gone away.
You can feed it, speak to it, tickle it, all sorts. And apparently the way you handle it will determine how it develops its own personality. It's like a smarter, furrier Tamagotchi. There's even an app that you can download to translate the Furbish that your toy will come out with.
RRP - £59.99
Best deal I've found - £52.49 at Amazon
Jake and the Neverland Musical Pirate Ship Bucky
This is more like it! A musical pirate ship, equipped to keep Captain Hook at bay. There's a working cannon, 25 action phrases and a "pirate adventure song". Aimed at kids of three and above.
RRP - £49.99
Best deal I've found - £44.99 at Smyths Toys
Lalaloopsy Rag Dolls
The Lalaloopsy were once rag dolls, but they magically came to life when their last stitch was sewn. Each one has their own personality based on the fabric used to make them. There are seven different dolls to collect, and each comes with their own pet.
RRP – £26.99
Best deal I've found - £24.99 from Amazon
Mike the Knight Glendragon set
My little boy is a big fan of Mike the Knight, a cartoon on CBeebies. This is a two-level playset which includes Mike and his horse Galahad, as well as a treasure chest and a mission slide!
RRP - £29.99
Best deal I've found - £25.99 at Hooray For Toys
Monster High Werecat Dolls
Apparently these two go to Monster High school and are notable for their short skirts, leopard print tops and tall black boots. Quite. For children aged six and above.
RRP - £29.99
Best deal I've found - £29.99 at Toys R Us
My Moshi Home
A home for your Moshi Monster toys, which comes with 20 accessories including a pop-up bin, Friends Tree and Wheel of Fortune. It even comes with a code that allows you to snap up a limited edition Moshling.
RRP - £39.99
Best deal I've found - £33.91 from Jac in a Box
Audi R8 ride-on car
It's not enough to drive an Audi yourself – now your child needs one to play with too. The battery-powered version of the Spyder has the same design as the actual car, and has a remote control function for children who can't yet reach the pedals. You can hit speeds of 5km/h, and it's suitable for toddlers and children who weigh up to 25kg.
RRP – £349.99
Best deal I've found - £254.99 from BG Stores
Hexbug Warrior
These seem to be battle robots – like a toy version of the things you used to see on Robot Wars. They are for children of six and above, and come in a range of colours and styles.
RRP - £9.99
Best deal I've found - £9.99 at Toys R Us
Imaginext Batcave
Confession time: I'm an absolute Batman geek. So this is right up my street, never mind a child's. You get Batman, Robin, a batcycle, bat-glider, computer console and the Batcave itself. There's even a rotating turnstile for the Batmobile!
RRP - £54.99
Best deal I've found - £41.64 at Amazon
Ninjago Lego Epic Dragon Battle
I had a lot of Lego as a kid but I don't remember it being this expensive. The Epic Dragon Battle pack features a four-headed dragon with extendable wings, snake prison and all sorts of weapons.
RRP - £89.99
Best deal I've found - £74.99
N-Strike Elite Hail-Fire Blaster
It's basically a really fancy Nerf gun, with quick reload clips and darts. You can fire at targets up to 75 feet away.
RRP - £44.99
Best deal I've found - £40 from John Lewis
The Amazing Web Shooting Spider-Man
Another toy that I'd quite happily get now let alone when I was a child. Spider-Man is 34 bm tall, and can shoot out webs at the baddies.
RRP - £34.99
Best deal I've found - £27.68 from John Lewis
Attacknid Combat Creatures
Another lot of battling robots, each one comes with a disc blaster, 20 discs, combat armour and an electronic battle brain. If the brain gets hit three times, it's game over.
RRP - £69.99
Best deal I've found - £64.87 at eCrater.co.uk
All prices were correct at time of publication
More on Christmas
Be the first to comment
Do you want to comment on this article? You need to be signed in for this feature