22 Buy To Let Mortgage Bargains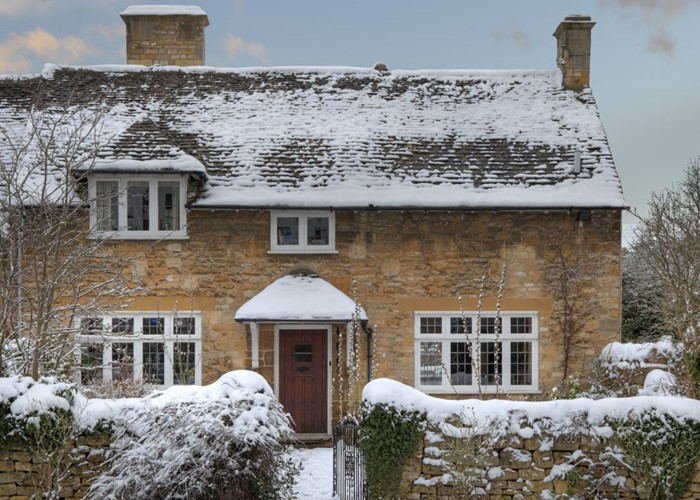 What are the best deals available at the moment for buy-to-let borrowers?
The buy-to-let market has certainly not been immune to the credit crunch, although robust rents in 2008 are keeping yields healthy -- and there is increased demand from frustrated first-time buyers unable to get a mortgage.
Then again, the mortgage scene is pretty frustrating for landlords too right now. According to recent research the number of buy-to-let mortgages on the market has fallen by a whopping 93% in the past year. There are now only around 300 deals currently available.
In addition, lenders now require bigger deposits from landlords, with the vast majority of deals expecting you to put down a 25% deposit. To get the best rates, expect to have to put down even more.
Rental calculations have also become tighter. In the last few years it had become common to be offered a mortgage if your expected rental income covered 100% to 115% of the monthly repayments. Such deals are now few and far between and average rental cover requirements have reached 125% or even 130% of monthly repayments.
Arrangement fees have increased significantly too, with 2% now a standard charge -- £4,000 on a £200,000 mortgage.
But there are still some lenders offering buy-to-let mortgages with low fees, low rates, low deposit requirements and low rental income requirements - just not on a single deal.
Below are some examples of mortgages that suit specific buy-to-let requirements, but of course you should check all the criteria on any deal to ensure it completely suits your needs.
How low do they go?
The two lenders leading the field when it comes to low interest rates are Nationwide subsidiary The Mortgage Works (TMW) and HBOS's BM Solutions, both with low tracker and fixed rates. But they come with catches.
TMW offers a two-year tracker rate from 5.49%, but you will need a massive 50% deposit to get it. If you have 35% a rate of 5.59% is available, and both deals come with a large fee of 2.5%.
Those with a 25% deposit pay 6.29% but benefit from a lower fee of just 1.25% of the home- loan.
All three products require a minimum rental cover of 120% of pay rate plus 0.50%.
If you fancy a fixed rate, TMW offers a competitive two-year rate of 5.99%, but you need a 50% equity stake in the property and a minimum rental cover of 120% of the mortgage payments. Plus, there is an enormous arrangement fee of 2.95% of the loan. Ouch!
BM Solutions' three-year tracker rates start at just 5.69% for those with a 40% deposit. Fees are 2% of the loan, and the lender requires a minimum rental cover of 125%.
Those with a 25% deposit get the same deal at a rate of 5.89%, or 5.99% for a two-year tracker instead of the three-year deal.
Cheap fees
Low fee deals are rare, but there are some around that might benefit those with particularly small mortgages, if you don't mind sacrificing pay rate.
Cheltenham & Gloucester has a fee-free two-year fixed rate mortgage at 7.54% for those with a 20% deposit, but it's only available on mortgages under £50,000.
The same product is available on a lower rate of 6.84% for those happy to pay a fee of £495.
For the majority of borrowers with loans over £50,000 (and up to £1m) the lender has a two-year fixed rate at 7.54% with a modest fee of £995. You only need a 20% deposit to qualify.
Other low fee deals include a £499 charge on a 6.89% two-year tracker from UCB Home Loans up to 50% loan-to-value (LTV), and a £599 fee on Britannia Building Society's two-year fix at 7.69%, five-year fix at 7.39% or 7.35% lifetime tracker.
One of the lowest percentage-based fees around is TMW's 0.75% on its 6.99% five-year fixed rate up to 75% LTV.
High LTV loans
As I noted earlier, most buy-to-let deals now require at least a 25% deposit and the most competitive deals are reserved for those with 40% or 50% upfront. But there are a handful of products around for those with a deposit of just 15%.
For example, BM Solutions has a three-year fixed rate at 6.99% with a 1.5% fee and minimum rental income of 125% of repayments.
Similarly, The Mortgage Business (TMB) has a 6.99% three-year tracker rate available up to 85% LTV with a 2% fee, for those with rental income of at least 125% of repayments. But please note that TMB is only accepting new mortgage business until 22nd August - so you should act fast if you want this deal.
Meanwhile, a two-year fixed rate option up to 85% LTV is offered by NatWest at 7.19% with a fee of £1,399.
Low rental cover
Finally, there are products that cater for those whose rental income does not cover the standard 125% of mortgage repayments. These borrowers may still be able to afford their mortgage, for example if they have a high income that supplements the rental income.
TMB is a specialist in this area with a buy-to-let product that doesn't take rental income into account at all, instead looking at the borrower's income and deposit.
Its 6.99% House2House three-year tracker comes with a 2% fee and is available up to 75% LTV. Again, this deal will be withdrawn on 22nd August.
Alliance & Leicester offers a mortgage at 100% minimum rental cover. In other words your expected rental income need only equal your mortgage repayments. The five-year fixed rate is 7.14%, with a 2% fee, available to those with a 25% deposit.
For a low rate and low rental cover requirement deal TMW offers a 6.59% five-year fixed rate with rental cover requirement of 110%. But borrowers need a 50% deposit to get the deal and the fee is 1.5%.
If you need a low rental cover and low deposit combination, Kensington Mortgages' 7.19% three-year fixed rate could be worth considering at up to 85% LTV. It comes with a fee of £1,999.
Most of these deals won't be available direct, but you should be able to access them via our fee-free Mortgage Service if you want to.
Finally, if you know of any other good buy-to-let mortgage deals, don't keep them to yourself! Please share them with other Fools using the comment box below.
More: How I Saved £20 A Week In Rent | Cut The Costs Of Buy-To-Let
Be the first to comment
Do you want to comment on this article? You need to be signed in for this feature