Noose tightening around interest-only mortgages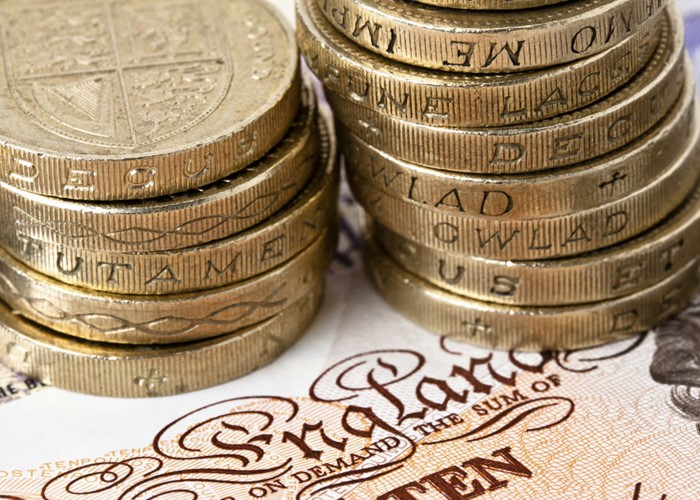 As Accord and Yorkshire Building Society tighten up on interest-only mortgage lending, we look at why lenders are getting tough and what your options are if you're stuck on an interest-only deal.
Yorkshire Building Society and Accord Mortgages have became the latest in a long line of lenders to have toughened up on interest-only mortgage borrowing in 2012.
The market has virtually closed down to new customers with small deposits, and to many existing borrowers who want to remortgage.
Indeed the chief executive of Barclays, Anthony Jenkins, warned last week that interest-only mortgages could become the next mis-selling scandal, as borrowers find they are simply unable to repay their mortgages at the end of the term.
So what's the deal?
Jumping through hoops
In the past lenders didn't ask too many questions of interest-only borrowers. That has all changed.
Now they want full details of how you plan to repay your mortgage at the end of the term, and the number of answers they will accept has dwindled massively.
You can no longer simply say you are hoping to get an inheritance with which to pay off your debt, for example, as many lenders want evidence of a repayment plan in place. Plus they demand very hefty deposits.
Last week for example Yorkshire Building Society (YBS) said that interest-only borrowers who are planning to sell their home to repay the mortgage will need at least a 50% deposit, while their property must be worth at least £250,000. Borrowers who can prove they have a repayment vehicle in place can get away with a 25% deposit or equity.
Accord Mortgages also tightened its interest-only mortgage criteria. Its borrowers are still able to use their pension pot to repay the loan, but the outstanding mortgage can now only be up to 25% than the projected pension fund. For most people that would require a pretty impressive pension pot.
Many lenders already have tighter criteria than this, with Santander kicking off the changes in February and a whole host of lenders following suit. The Co-op Bank has gone as far as pulling out of the interest-only market completely for new business.
Why are lenders getting tough?
Interest-only borrowing is inherently risky because you still owe the whole mortgage amount at the end of the term. Even an investment vehicle designed to pay off your balance isn't guaranteed to rise by enough to do so, as the endowment scandal proved.
Equally, house price growth is not a given, so relying on having sufficient equity to sell up, pay off your mortgage and buy a smaller home is not always realistic.
The credit crunch and subsequent recession has made lenders more cautious in general. But there is another reason they are going out of their way not to lend on interest-only basis.
The regulator, the FSA, is looking closely at this specific sector as part of a major review into mortgage lending. Nobody wants to lend too flexibly until the new rules are published in the near future.
So how does all of this affect borrowers? After all, most of us now take out deals on a repayment basis, don't we?
What it means for us
A massive 96% of first-time buyers took their mortgage on a repayment, not an interest-only basis last year, according to the Council of Mortgage Lenders. So for many aspiring borrowers the impact of criteria tightening is negligible.
The real problem comes for those borrowers who already have an interest-only mortgage and now find themselves effective prisoners, unable to remortgage because no lender will have them. That may well be fine while rates are at historic lows, but when they eventually rise, there are likely to be many interest-only borrowers who are desperate to remortgage, but can't.
It's also a problem if you want to move house and borrow more, because you might find no lender is willing to offer you a new, larger mortgage on an interest-only basis. You are stuck on your current deal, and when that's over you'll revert to your lender's standard variable rate, which they are free to hike at any time, irrespective of what's happening with base rate.
This is a potentially a major problem for interest-only borrowers, especially those with little equity, when the base rate rises – but that's just the start...
Long-term worry
There are no official figures on the number of interest-only borrowers who don't have any repayment plan in place. What we do know is that there are 3.9 million outstanding interest-only mortgages in the UK, so there are likely to be a lot with no idea how they will repay their mortgage.
They may be forced to sell their home, although there are no guarantees that this will cover the debt. And in any case, where would they live?
If you have an interest-only mortgage you need to plan how you will repay your debt at the end of the term, and get into a position now where you are able to remortgage or move house. Below are three things you can consider:
1. Switch to a repayment deal
If you can afford it, bite the bullet and switch to a repayment mortgage, which will be fully repaid at the end of your term. This will increase your monthly repayments, possibly by a significant amount. But it will remove any doubt about how you are going to repay your mortgage and you will own your home at the end of the term.
2. Put more aside to pay off the debt
You could set up a repayment plan, like an endowment or ISA, or if you already have one, put in extra money to boost its chances of growing by enough to repay your mortgage. But remember this will cost more and still comes with no guarantees. Plus it won't help with the more immediate problem of being a mortgage prisoner.
3. Overpay your mortgage
Overpaying your mortgage is one of the best things you can do if you have an interest-only mortgage. Not only will it help you increase the level of equity in your property and therefore open up more remortgage options to you now, it will also mean there is a smaller sum to repay at the end of your term. It's a win-win situation. Lenders should let you overpay at least 10% of your mortgage balance a year but you might find that they are willing to allow even more.
If you have an interest-only mortgage, speak to your lender or a mortgage broker about your remortgage options in the event of rising rates or if you want to move house. Also discuss what happens at the end of your term.
Whatever you do, take action now to avoid potentially disastrous consequences in the future.
Use lovemoney.com's innovative new mortgage tool now to find the best mortgage for you online
At lovemoney.com, you can research all the best deals yourself using our online mortgage service, or speak directly to a whole-of-market, fee-free lovemoney.com broker. Call 0800 804 8045 or email mortgages@lovemoney.com for more help.
More on mortgages:
The true cost of a month's mortgage holiday
How much will your mortgage cost?
Be the first to comment
Do you want to comment on this article? You need to be signed in for this feature