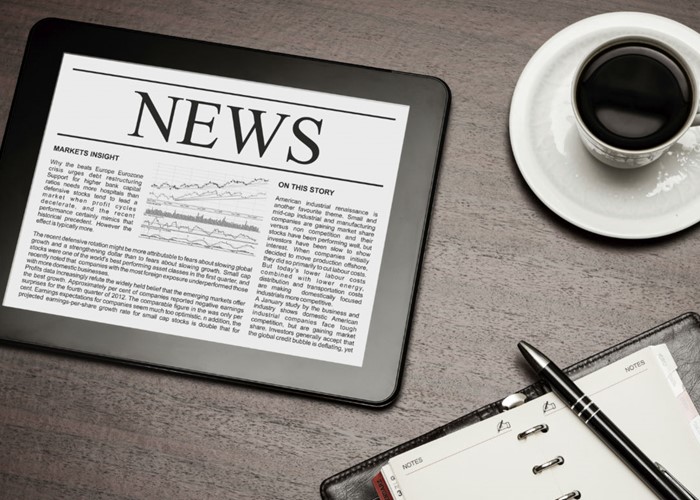 The smallest (and cheapest) Kindle has been launched. But is it worth buying? And how does it compare to other eReaders on the market?
Kindles seem to be just about everywhere at the moment. Last week saw the launch of the cheapest ever model at £69 and the news of two new Kindle Fire tablets bringing it into closer competition with Apple.
As a lover of books, I seem to be the only person I know resisting getting a Kindle. however as the price falls it is becoming a more appealing option.
What's different about this model?
The new model is pretty much the same as the original Kindle, but it's smaller, lighter and around £20 cheaper.
On the scales it comes in at 170 grams so it's lighter than a paperback. That's ideal for me as I usually end up picking weighty novels which are a pain to cart around all day.
It has several new features including improved fonts, faster page turns and better parental controls (increasing the likelihood of it being on most children's Christmas wish lists). It still includes all the same elements as the standard model, such as the electronic ink display and a one-month battery life.
If you want to get your hands on one, you can pre-order the eReader from the Amazon website and it'll be sent out on the 12th September.
What about the Kindle Fire?
There will also be two new models launched in October which could become potential rivals to the iPad.
The first is the Kindle Fire HD, which boasts features such as Wi-Fi access, high definition audio and Dolby Digital Plus, and will cost £159. The second model is the latest generation Kindle Fire which promises to be 40% faster and have twice the memory capacity, coming with a price tag of £129.
There are 7-inch and 8.9-inch versions to choose from with the larger likely to be a direct competitior to the iPad. Both will have access to Amazon's extensive collection of books, music, films, TV shows and magazines.
As the price tag is so much less than other tablet models, notably the iPad, it's expected these will be very popular. Both will be available through the Amazon website and you can pre-order yours now to be shipped on 25th October.
The cheapest way to buy a Kindle
In a similar way to Apple products, Kindles are only made by Amazon so therefore it's quite hard to get a cheaper price than the main retail price used by the company.
However, there are occasional deals and websites such as Kelkoo are a good place to start as they list all retailers selling the product including any current deals.
Cashback websites are also a good way to knock off a few pounds. For example at Quidco right now if you buy a Kindle you'll receive 2.5% cashback from Comet, 1.5% at Currys or 30% off winning eBay auctions (if you were to buy a Kindle on the website).
Refurbished models
Buying a refurbished model is another way to cut costs. Amazon takes pre-owned kindles and refurbishes them so they're up to the same standard as a brand new model but cost slightly less.
When you buy one of these models, it comes with a one-year warranty and has exactly the same returns service as a brand-new one.
Read Refurbished goods: get an iPad for under £240 for more.
The best of the rest
Although Kindle might be the best-known eReader, there are a few other models around. Kobu for example is pretty much the same as the Kindle, with a similar range of eBooks. It's available online, or in Argos and WHSmith stores in the UK, and starts at £49.99 going up to £79.99 for a touch screen version.
There's also the Sony Reader which starts at £119 and is the lightest eReader at 164 grams. It has the added benefit of not being locked to any particular retailer which means you can buy eBooks from a range of different stores. It also has a longer battery life of eight weeks.
Another budget option is the Binatone Readme Daily 2282 eReader which is £60. However this one doesn't have the same e-ink technology as the Kindle so isn't as good for reading.
For a full run down of the alternatives and how much they'll set you back read our guide on Kindle v the rest.
More from lovemoney.com:
Can you make money by self-publishing?
Be the first to comment
Do you want to comment on this article? You need to be signed in for this feature