10 new cars that will hold their value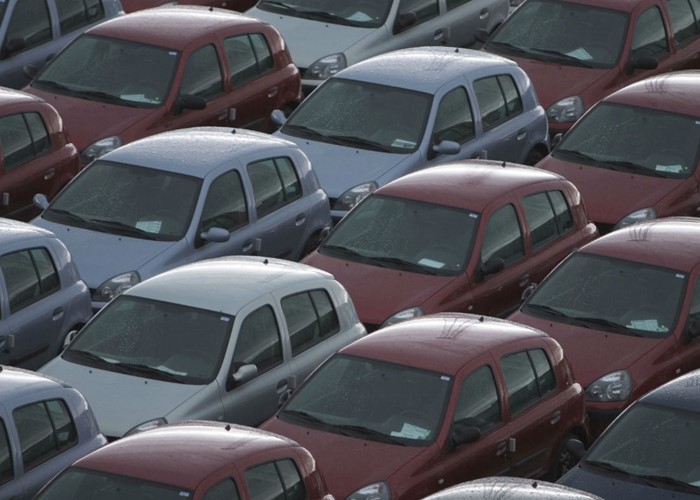 With the '62' plate now on forecourts everywhere, we find the best and worst new cars for depreciation.
Choosing a new car is a complicated business, as you must weigh up fuel economy, car insurance premiums and road tax, as well as the ongoing expense of maintaining, servicing and repairing your pride and joy.
What's more, many buyers forget the most important – and expensive – bill for running a car: depreciation. This is the tendency for resale value of cars to fall over time. Generally speaking (and with the exception of classic or vintage models), older cars are less valuable than new models. In effect, this loss of value over time accounts for ageing and wear and tear due to use.
Typically, the biggest loss due to depreciation occurs in a car's first year of life, when it flips from being brand new to having had at least one previous owner. Therefore, the steeper a vehicle's depreciation, the more you lose during your period of ownership.
As you'd expect, different makes and model of car depreciate at different rates. For example, winners in this category can lose as little as 45% of their list prices in their first three years. At the other end of the scale, a motor can lose four-fifths (80%) of its value in just 36 months.
Ten depreciation stars
To show you these differences in depreciation, I tracked down a report from Auto Express, one of the UK's leading motoring websites. Using data gleaned from industry experts CAP, Auto Express has produced a list of the cars that hold their value best – and worst.
Here are the 10 new cars that, bought today, will hold their value best over the next three years, assuming mileage of 30,000 miles between now and August 2015:
| | |
| --- | --- |
| Car | Depreciation |
| Porsche 911 Carrera Cabriolet PDK | 44.7% |
| MINI Roadster Cooper SD [Chili/Sport/Media Pack] | 45.0% |
| Ferrari 458 Italia | 46.4% |
| Morgan 4/4 1600 Tourer Sport | 47.2% |
| Mercedes A-Class A180 CDI BlueEFFICIENCY AMG Sport | 47.7% |
| Audi A3 1.6 TDI SE 3dr | 47.8% |
| Mercedes SLK 250 CDI BlueEFFICIENCY Auto | 47.9% |
| Porsche Boxster 2.7 PDK | 48.1% |
| Morgan Roadster V6 [4 seats] | 48.2% |
| BMW M135i M Performance 5dr | 48.3% |
As you can see, this table mostly consists of upmarket or high-performance cars, including an Audi, a BMW, a Ferrari, two Mercedes, two Morgans and two Porsches. However, the list also includes the popular MINI Roadster Cooper, which is a fun and funky car for city driving.
As a group, these well-built, sought-after vehicles should hold their values amazingly well, with expected depreciation rates ranging from under 45% for the Porsche 911 Carrera Cabriolet PDK to just over 48% for the BMW M135i M Performance five-door. In other words, all ten cars should be worth more than half their original list prices three years from now.
Ten depreciation dogs
At the other end of the depreciation spectrum are these 10 cars which, thanks to steep rates of expected depreciation, will lose an awful lot of value:
| | |
| --- | --- |
| Car | Depreciation |
| Volvo S80 T6 AWD SE Lux | 80.7% |
| Proton Gen-2 Persona saloon 1.6 Auto | 79.4% |
| Vauxhall Insignia saloon 2.8T V6 4X4 Elite Nav Auto | 78.3% |
| Vauxhall Zafira 1.6i [115] Design | 78.3% |
| Citroen C5 saloon 1.6i THP VTR+ Nav | 78.0% |
| Cadillac CTS 3.6 V6 Sport Luxury Auto | 77.8% |
| SsangYong Rodius diesel 270 EX Auto | 77.4% |
| Proton Savvy 1.2 Style 5dr Auto | 77.1% |
| Cadillac STS 4.6 V8 Sport Luxury Auto | 76.9% |
| Jaguar XJ Saloon 5.0 V8 Supercharged Ultimate Auto [LWB] | 76.7% |
Firmly at the bottom of this Auto Express/CAP list is the Volvo S80 T6 AWD SE Lux, which is expected to lose nearly four-fifths (almost 81%) of its value in a mere three years.
Even the best of these 10 dogs – the Jaguar XJ Saloon 5.0 V8 Supercharged Ultimate Auto – may lose over three-quarters (77%) of its list price from now until 2015. That's a big loss to swallow for the pleasure of driving a new Jag.
This 'hall of shame' also includes two Cadillacs, two Protons and two Vauxhalls, as well as one model each from Citroen and SsangYong. Clearly, British motorists aren't willing to pay high prices for second-hand vehicles that are mass-market and/or foreign-made.
It's haggling time!
Finally, please take this latest survey with a pinch of salt, as it is based on depreciation from list prices. Any decent haggler or experienced online shopper should be able to wangle discounts of between 10% and 35% from list prices, depending on the manufacturer, make and model of the new car you're after.
In short, it's very much a buyer's market, so don't rush to get your 'pedal to the metal'. Instead, take your time, go bargain-hunting – and watch out for depreciation!
More on cars and car finance
Five ways to get the best new car deal
25 ways to cut your car insurance
The best car insurance incentives and freebies
The best value breakdown cover
How to find the cheapest petrol and diesel prices
Be the first to comment
Do you want to comment on this article? You need to be signed in for this feature