The lessons I've learned since becoming a buy-to-let landlord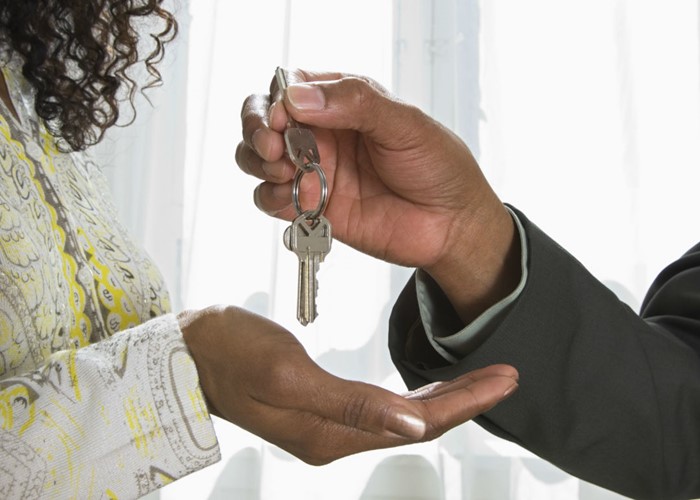 My tenants are fine - but the letting agents have caused plenty of problems.
A while ago, I asked Lovemoney readers whether or not I should turn my then-home into a buy-to-let property.
Plenty of people advised that it made sense and that's what my husband and I ended up doing – moving to a larger home but keeping our first house as a rental property.
We don't regret it. Our tenants are a pleasant couple; in fact they are our former neighbours. Financially, it all seems to be working out, we've even got a bit of a margin in case things go wrong.
But I do have one regret – using our letting agent. So far, they have ignored us, lied to us and forgotten to pay us the rent.
What went wrong?
It's only been a month but there have been issues every step of the way. We chose them because they had tenants lined up who could move in almost as soon as we moved out. Everything seemed perfect.
But then, one week before the tenants were due to move in, I was getting a little anxious that we had heard nothing about the paperwork. So I phoned them.
"Your husband phoned and cancelled our service," the sales executive explained. This was a bit of a surprise to both of us, so I called again. It turned out the agent had confused us with another property on our street.
That resolved, the agent carried out the inventory and meter readings, which I attended. Bizarrely, they kept insisting the water meter had not been read because the lid was too heavy to lift – when actually it had been raining and the employee didn't want to get her knees wet.
I knew that because I had been with her. When I told them that was a lie, they said it was not. They promised to read the meter properly, but didn't.
They also signed us up – and charged us – for an insurance policy we had declined, as we already had cover.
Finally, and most seriously of all, they didn't pay us our rent. It got lost in their system and was not paid to us until I had requested it twice.
After a furious phone call to the manager, these issues were finally resolved.
Calling round to collect my post, I asked our tenants what their experiences had been. "Alright," one grimaced. "I mean, we've dealt with worse. They're all a bit rubbish, aren't they?"
Who do you complain to?
Are they all a bit rubbish? It seems ridiculous to me that there is no statutory regulation for letting agents as there is for estate agents.
However, like around half of all letting agents, mine belongs to Arla – the Association of Residential Letting Agents.
That means that I can complain through the Property Ombudsman Service as my agent is a member. I can complain if the letting agent has infringed my legal rights, failed to adhere to any code of practice it has agreed to follow, treated me unfairly or been guilty of 'maladministration'.
Well, I think that they have been pretty dreadful at the admin but because they have finally resolved my issues, I doubt I'd have much of a case.
However, now I know that the ombudsman exists, I at least have another way to make my concerns heard if they continue getting it wrong.
Keeping control of your letting agent
In the month that we have been landlords, I've already started forming a list of rules for dealing with our letting agent.
I've also spoken to other landlords I know to get their top tips. Here are a few pointers for staying in control of the landlord/letting agent relationship.
Read reviews of a letting agent before signing up and avoid any that have particularly bad write-ups – from landlords or tenants.
Choose an agent that belongs to a professional body, such as Arla.
Make sure you're clear about each charge and always query anything you don't understand.
Check the management contract very carefully, making sure you understand the required cancellation period. Remember that you are the letting agent's customer and that you're paying them to make your job as landlord easy. If they're making it harder, tell them that something has to change.
Insist on receiving copies of everything: the inventory, receipts for maintenance, and a full breakdown of any monthly costs.
Always flag up any poor service you've received with the manager. If you're earmarked as fussy then they might be extra careful in the future.
Keep copies of all correspondence you exchange with your letting agent.
In addition to those rules, I have also decided to give my address to the tenants so that they have a way of contacting me if they feel the letting agent hasn't dealt fairly with them.
Not all my landlord acquaintances agree with this step. However, after the shoddy service I had had from the agent, I felt a responsibility to our tenants.
If they receive an equally poor service, I want to know. Otherwise a bad letting agent could mean that I am inadvertently a bad landlord.
Should I ditch the service?
I can ditch my letting agent at the end of the first year. Given their service to date, that's certainly something I'm considering.
There are pros and cons to going it alone. A letting agent will have a vetting and referencing process, giving landlords a better chance of finding good tenants. They know more than most 'accidental landlords', and take care of things like paperwork and the Deposit Protection Scheme.
They understand all relevant legislation and will keep abreast of any developments. Most importantly, it's not me that the tenant will phone at 9pm on Christmas Eve because the boiler has broken.
On the downside – my specific agent has been unbelievably poor so far. And reading online reviews, it seems that quite a lot of them fail to meet expectations, both for their landlords and their tenants. And, of course, they take a cut of your rental income – 10% in my case.
But I am not a professional landlord. There is clearly a lot more that goes into it than I've had to think about – gas certificates, credit searches and inventories to name just a few.
Relying on a letting agent to carry out this admin does make life safer. I will probably use a letting agent to carry out these initial tasks for and then carry out the property management myself. I'd be interested to hear your views on that in the comments below.
Your experiences
I want to hear about your experiences with letting agents, whether as landlords or tenants. Do you agree with me that it's ridiculous there's no statutory regulation of this sector, as there is for estate agents? Am I expecting too much from them given that I pay around £60 a month for their service?
More importantly, should I manage my property myself after the first year? Do any of you do so?
Share your experiences with me and other readers in the Comments below.
More on property
Buy-to-let landlords cashing in on rising rental yields
How to make a rented house a home
The cheapest and most expensive places to buy property
Be the first to comment
Do you want to comment on this article? You need to be signed in for this feature