Is a £3,000 student overdraft a good idea?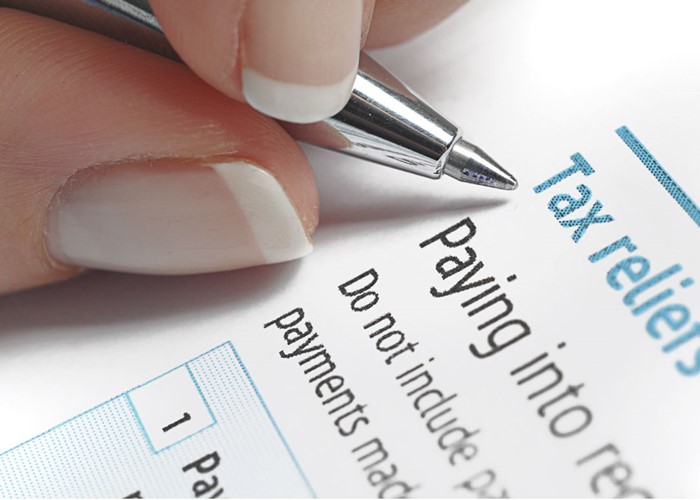 Considering students already face huge debts thanks to a rise in tuition fees, is an overdraft – particularly for as much as £3,000 – really wise?
Banks including Halifax and HSBC offers all successful student applicants a guaranteed interest-free overdraft when they open a student account, with the possibility to get up to £3,000, subject to credit approval.
But is this high level of readily available credit really such a good idea for students who will have such massive debts by the time they graduate?
Why do students need an overdraft?
For some students the maintenance loan on offer is just not enough to help with the cost of living outside of home. The total a student can borrow is £5,500 (or £7,675 if they are living in London) this academic year.
Buying course textbooks, emergency trips home on the train, paying for a car, rent, food and bills can prove too much to handle. But an interest-free overdraft can act as a cushion to these expenses.
In fact, Halifax's move comes after realising that so many students were asking for extensions to overdrafts within the first few months of starting university when these costs are exaggerated.
But is this the best option for extra cash?
When it comes to supplementing your maintenance loan there are a few reasonable options to explore: use an interest-free overdraft, take out a credit card with a student account, turn to family for extra support or get a part-time job. As a student I did all of these things. But only the credit card cost me the most in the long run, even though I borrowed more using an overdraft.
The benefit of an interest-free overdraft is that you have money waiting in your account that is very cheap to use compared to other options, just in case.
When it comes to having a source of money to fall back on, an interest-free overdraft is one of the best ways to go about it. But only if used in the right way.
An opportunity and a challenge
Una Farrell, from debt charity Step Change, confirmed this. She told us that large authorised student overdrafts are not necessarily a bad thing but they do represent both an opportunity and a challenge to manage credit responsibly.
As long as students realise this money should only be used as a buffer for emergencies like a train home and not for clothes shopping, they can take greater control of their finances. Those that don't use it wisely or end up living on it may face greater challenges after university.
Farrell advises that students must realise this is debt, not free money, and if they use the overdraft facility they will need to have a plan to pay back whatever they borrow.
The best student accounts
There is a wide range of student bank accounts available at the moment. For a comprehensive round up see the best student bank accounts.
Generally speaking the Co-operative, Santander and Halifax all offer inviting overdrafts for the first year of study with facilities between £1,000 and £1,500. Lloyds TSB has £1,500 on offer but this is tiered to help students manage their finances effectively over three terms.
Most accounts offer a maximum of £2,000, which is usually only obtainable in the final years of study. However, HSBC, Halifax, and Barclays offer beefier overdrafts overall with a limit of up to £3,000. Not everyone will be eligible for this level of borrowing though. With the Barclays deal the overdraft is only interest free up to £2,000 – after that 8.9% interest is charged on borrowing.
Student overdraft pros
An overdraft gives you an opportunity to learn how to manage finances with a safety net.
A large one gives you a cushion so you don't incur charges if you overspend.
It provides backup money to cope with expensive parts of university like fresher's week, emergencies or moving out of halls into private accommodation.
A much cheaper way to borrow compared to credit cards and other extreme options like payday loans.
You will never again have access to this much lenient credit for such an extended period.
Student overdraft cons
Graduates could potentially leave university with thousands of pounds of debt to pay back and no plan.
It limits your saving ability as money coming in is eaten up by a negative balance if overdrawn.
It might encourage laxness with finances and poor budgeting skills over the years of studying.
It could be seen by some as free money to spend on things they want rather than things they need.
Students can get caught out if they don't remember when the overdraft stops being interest free after graduating.
Verdict
Having access to interest-free borrowing for such an extended amount of time is a good opportunity to avoid getting into other more costly debt. Like the student loan, a student overdraft is an immensely cheap method of borrowing on offer exclusively to students.
As long as you don't think of the extra money available in your account as 'free money' then an overdraft is a good idea, for emergencies and other essentials.
However, even the most prudent of students may find that they graduate with a large debt on their account.
It took me seven months to pay off my student overdraft of £1,500 (which was only once I found a job after six months) and I managed to do it before my bank starting charging interest on my debt. But those that end up with £3,000 in their final year are likely to take longer.
Typically the interest-free facility is taken away three years after you graduate, but you should check the terms and conditions so you're not caught out.
There will probably never be another time when you can access extra cash in this manner for emergencies or essentials without any hassle. But the onus is on you to make the right choices with the money.
Our free, secure MoneyTrack budgeting tool can help you budget better. It shows you your bank accounts and credit cards in one place, so you can easily see how much money you have coming in and going out. You can also tag your spending and set spending limits so you can see how well you're managing your money.
This is a classic lovemoney article that has been updated
More on student finance

Be the first to comment
Do you want to comment on this article? You need to be signed in for this feature