Pounds To Pocket and Flex Credit launch the 12-month payday loan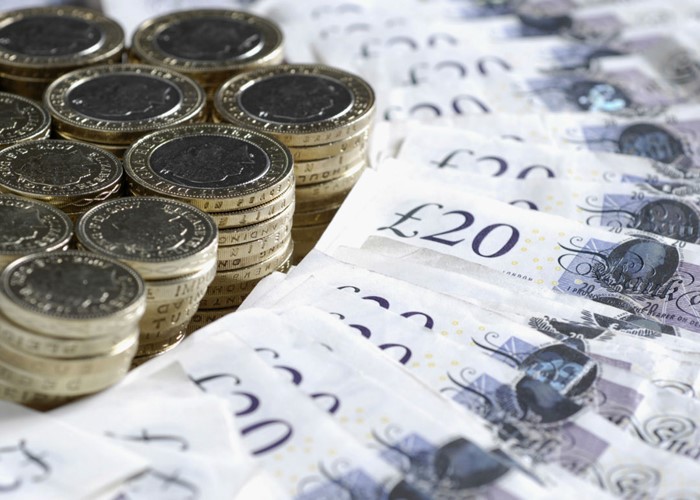 Payday lenders such as Pounds To Pocket and Flex Credit are moving into the medium-term loan market with 12-month payday loans.
Despite pressure to clean up the industry, payday lenders offering short-term high interest loans are expanding into the medium-term loan market by offering 12-month loans at sky-high rates.
A quick Google search reveals a raft of companies offering loans spanning a year at 278% APR. These include Pounds To Pocket, Flex Credit and 12monthloans.co.uk.
The loans are marketed in a similar way to payday loans: they boast easy online lending decisions, quick transfer of funds and high approval rates. Repayments are made via your debit card or bank account.
Some of the companies offering 12-month loans also frequently advertise on daytime TV which suggests they are targeting the unemployed.
It doesn't sound like responsible lending does it?
Rates and fees
12-month loan lender Pounds To Pocket charges 278% APR. That means if you borrowed £500 for 12 months you'd pay back £79.09 a month, a total of £949.01 which includes an interest bill of £449.01.
If you borrowed £2,000 you'd end up repaying £316.36 a month or £3,796.32 over 12 months. This means that over the course of a year you'd be paying a massive £1796.32 in interest. A fee of £12 is charged each time an instalment is late.
If you miss a certain amount of consecutive payments, repayment of the loan in full could be demanded with the company starting collection procedures for the total amount owed.
Payday firms typically defend their sky-high interest rates on payday loans by saying the loans are designed to be repaid within a month and therefore the APR doesn't offer a fair comparison of the costs versus other forms of credit over the same short-time period.
However, no such excuse exists for lenders offering 12-month loans as the APR represents an accurate comparison of the costs involved.
In comparison, a £2,000 loan with the Post Office at 14.9% repaid over 12 months would cost you £179.55 a month. This means you'd pay back £2,154.60 overall including an interest bill of £154.60. This works out to £1,641.72 less in interest than you'd pay with Pounds To Pocket.
Lenders and brokers
Some of the companies offering 12-month loans at 278% are lenders and some are brokers who will search the market to find you a loan.
Pounds To Pocket is a lender which is part of Enova Financial. It says Enova is "one of the worldwide leaders in alternative lending solutions". Other companies within the Enova Financial family include payday lender QuickQuid as well as similar companies in the US, Canada and Australia.
Another company offering the same 278% interest rate on a 12-month loan is Flex Credit.
Flex Credit is a broker, not a lender. It's part of PDB UK Limited which it says is "a marketing company specialising in the provision of certain financial products and services". It also owns brokers or "loan finders" PayDay Direct, PayDay Bank and 12 Month Loans.
Why you should avoid these loans
If you borrowed £500 for 12 months at 278% APR you'd pay back a total of £949.01 over a year, almost double the amount of the original loan. If you add in fees for late payments it's easy to see how this kind of debt could spiral out of control.
Payday loans are currently under investigation by the Office of Fair Trading. Some of the watchdog's concerns are that sub-prime lenders don't carry out proper checks to see if a borrower can afford to repay the loan. There have also been accusations that payday lenders target unsuitable groups of people such as students and the unemployed.
Year-long loans at 278% should prompt the same concerns from the OFT as 28-day loans with four-figure interest rates. With approval in a matter of minutes and a perfect credit record not required, it seems that the lenders involved are not lending responsibly and some people may be taking out these loans with no definite way of repaying them.
More:
The best alternatives to payday loans
Be the first to comment
Do you want to comment on this article? You need to be signed in for this feature