Tesco Bank launches first range of mortgages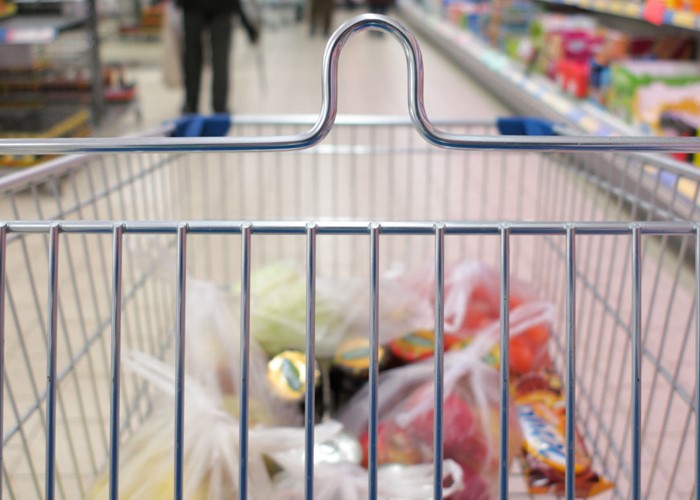 Tesco has finally made its move into the mortgage market. But are the mortgages on offer any good?
The mortgage industry has been waiting with baited breath for Tesco Bank's launch into the mortgage market.
Would the UK's biggest supermarket bolt out of the blocks with a range of deals that grab everyone's attention? And would it offer some real competition to the dominant six big lenders?
Well, the answer right now is a resounding no.
Tesco's new deals are definitely not medal prospects, although they are decent enough. So what does the starting line-up look like?
The new deals
Tesco is offering two-, three- and five-year fixed rates and a two-year base rate tracker at three different loan-to-value tiers – 70%, 75% and 80%.
So you need at least a 20% deposit or equity to access any of Tesco's mortgages. This is interesting in itself as it effectively excludes many first-time buyers who simply cannot muster such a large deposit for their first property.
The best Tesco rates all come with a pretty standard £995 fee:
| | | | |
| --- | --- | --- | --- |
| | 70% loan-to-value | 75% loan-to-value | 80% loan-to-value |
| Two-year tracker | 3.19% | 3.39% | 3.99% |
| Two-year fix | 3.19% | 3.59% | 3.99% |
| Three-year fix | 3.69% | 3.99% | 4.39% |
| Five-year fix | 3.89% | 4.19% | 4.69% |
Or borrowers can choose a reduced fee option of £195 which comes with a higher rate of interest:
| | | | |
| --- | --- | --- | --- |
| | 70% loan-to-value | 75% loan-to-value | 80% loan-to-value |
| Two-year tracker | 3.69% | 3.89% | 4.49% |
| Two-year fix | 3.59% | 3.99% | 4.39% |
| Three-year fix | 3.99% | 4.29% | 4.69% |
| Five-year fix | 4.29% | 4.59% | 5.09% |
At the end of the deals the interest rate will revert to Tesco's standard variable rate of 4.24% - lower than the average SVR across all lenders, but on a par or higher than the SVRs of the biggest five lenders.
One important point to note is that the mortgages are only available from the lender through the internet and online, on a non-advised basis.
This will suit some borrowers, but certainly not all, particularly if you are not confident about your mortgage knowledge and need a helping hand through the process. Of course, it should be pointed out that the best mortgage advisers will still tell you if a Tesco Bank mortgage is the most suitable for you (even though they won't get paid commission).
Every little helps
There are a few decent perks to the new range. If you are a Tesco Clubcard holder you will earn Clubcard points as you repay your mortgage, collecting one point for every £4 on your monthly mortgage repayments. It's a decent benefit for those who shop at Tesco, but cheaper mortgages will give you more real cash in your pocket to spend at whatever supermarket you want.
However, one really useful benefit of the Tesco deals is the ability to overpay up to 20% of your balance a year without penalty. Most lenders allow you to repay up to 10% a year but, for those who can afford it, this is a great way to take advantage of low interest rates to pay down your mortgage and increase your equity stake.
Finally, those borrowers who take out the two-year tracker rate can move to any of Tesco's fixed rates without being subject to Early Repayment Charges (although a new arrangement fee will apply).
Contenders or pretenders?
The deals don't compare well to the best buys. The five-year fixed rates are at least 0.5% higher than the equivalent market leaders and borrowers with a larger 40% deposit can get bag rates at almost a full percentage point less – albeit with higher fees.
The two-year fixes can also be beaten and the trackers are equally mediocre. The Post Office offers a two-year tracker deal up to 75% LTV at just 2.89% with a £995 fee. Tesco's equivalent deal is 0.5 percentage points higher at 3.39%.
You get the idea.
A slow start
The initial reaction to Tesco's mortgages has been muted, perhaps because expectations were so high. But the lender says that it has launched straightforward, clear mortgage accounts, that don't require massive 40% deposits (like some best buys) nor have strings attached, like the need to hold a current account with the mortgage provider.
That's fair enough, but the deals can still be beaten by lenders with neither of those qualifying criteria.
Perhaps Tesco wants a soft launch so it can run in its systems and processes, although it has stated that these have already been comprehensively tested. Clearly being deluged with applications in the first week wouldn't be ideal for a new lender.
Maybe Tesco is simply unlucky to time its launch for the week in which a mortgage price war meant rates dropped to their lowest ever level, making the new deals seem less attractive than they would have done a fortnight ago.
However, I reckon they planned to launch in this lacklustre way. After all, it couldn't predict the rate war, but it did know that it would be launching in the middle of the Olympics and in the month when many people are on holiday, which suggests Tesco wanted to start off slowly.
It takes a lot of time, money and effort to get authorisation to become a mortgage lender, particularly in the current climate, so Tesco is in it for the long term.
It's probably just playing it safe for starters. After all, it's a marathon not a sprint and this is one lender that could ultimately prove serious and welcome competition to the big banks.
Use lovemoney.com's innovative new mortgage tool now to find the best mortgage for you online
At lovemoney.com, you can research all the best deals yourself using our online mortgage service, or speak directly to a whole-of-market, fee-free lovemoney.com broker. Call 0800 804 8045 or email mortgages@lovemoney.com for more help.
This article aims to give information, not advice. Always do your own research and/or seek out advice from an FSA-regulated broker (such as one of our brokers here at lovemoney.com), before acting on anything contained in this article.
Finally, we tend to only give the initial rate of a deal in our articles, but any deal which lasts for a shorter period than your mortgage term may revert to the lender's standard variable rate or a tracker rate when the deal ends. Before you take out a deal, you should always try to find out from your lender what its standard variable rate is and how it will be determined in the future. Make sure you take all this information into account when comparing different deals.
Your home or property may be repossessed if you do not keep up repayments on your mortgage.
More on mortgages:
Be the first to comment
Do you want to comment on this article? You need to be signed in for this feature