Expedia and Booking.com accused of hotel room price fixing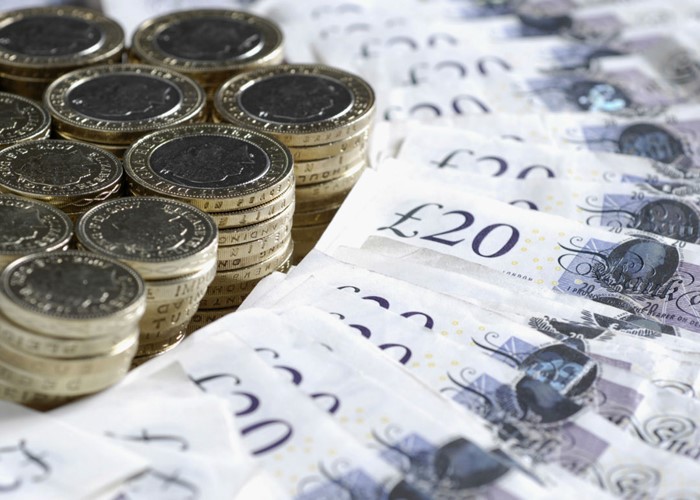 Hotels and travel websites including Expedia and Booking.com have been charged with price fixing by the Office of Fair Trading.
The world's largest hotel chain and two leading travel websites (as well as several other major operators) all stand accused of price-fixing by the Office of Fair Trading.
The OFT is investigating anti-competitive behaviour by InterContinental Hotels (IHG, owner of nine hotel brands, including the Holiday Inn and Crowne Plaza chains) and two of the world's most popular travel sites, Expedia.com and Booking.com (owned by Priceline.com).
'The great room rip-off'
After a formal probe which began in September 2010, the watchdog has accused all three firms of breaking consumer-protection laws aimed at stamping out unfair and anti-competitive conduct.
The OFT claims that the three giant corporations, as well as other rivals, acted together to artificially raise the prices of hotel rooms. The regulator claims that hotel chains and online travel companies conspired to ban the sale of cheap rooms by illicitly setting minimum prices so as to stop rival websites from undercutting prices.
What's more, hotels that refused to agree to this minimum-pricing swindle were bullied by the big online travel groups, who threatened to delist dissenters from their sites. Other hotel chains, including Radisson, Starwood and Thistle, are alleged to have ordered travel agents not to offer discounted rooms online.
Fine time
As a result of its investigation, the OFT is ready to punish and fine a number of hotel chains and websites for playing a part in this conspiracy against consumers. Expedia -- one of the world's most popular travel websites -- has already admitted to "engaging in cartel conduct on breach of the law" from October 2007 to September 2010.
By pleading guilty and co-operating with the OFT investigation, Expedia hopes to avoid huge fines, with the OFT showing it leniency for whistle-blowing. Indeed, Expedia's information-sharing with the OFT could lead to its fine being cut by between 25% and 100%. On the other hand, InterContinental Hotels and Booking.com could have the book thrown at them by the OFT.
Under the Competition Act 1998, the OFT's powers include the ability to fine price-fixing companies up to a tenth (10%) of their yearly worldwide turnover. So, in theory at least, the huge fines could add up to billions of pounds.
What's the big deal?
In 2010, revenues from UK hotel rooms exceeded £10 billion, of which almost £850 million were booked online. However, this investigation includes hotel bookings worldwide by UK residents, so the scale of this scandal is vast. Indeed, it's possible that this fixing of hotel prices could have led to Brits and visitors to the UK being overcharged by hundreds of millions -- or even billions -- of pounds.
How would you feel if you found out that this price-fixing cartel had bumped up the cost of your hotel stays by hundreds of pounds over the past five years? Pretty angry, agreed? In theory, this consumer backlash could lead to class-action lawsuits against members of the cartel, seeking compensation for being over-charged for hotel rooms booked online.
Bad news for big brands
As you'd expect, IHG and Booking.com both deny any wrongdoing and now have three months to respond to the OFT's allegations. Even so, this is bad news for IHG, Expedia and Booking.com, as their brands are likely to suffer in the aftermath of these accusations. In future, I won't use these websites to book my 'staycations' and vacations, because I no longer trust them.
Also, this news shakes the strong belief held by consumers that shopping around online will produce the best deals and lowest prices. When websites conspire to set minimum prices, all consumers suffer. How can we trust a site's "best price guarantee" -- a common claim online -- when this is a crooked promise cooked up by price-fixing, denying discounts and market intimidation?
Personally, I strongly believe that, if the OFT successfully proves its charges, then heads should roll at the offending companies. This corporate cull should start with chief executives and other board directors, before working downwards through the long list of wrongdoers.
What's more, if consumers have been defrauded on a grand scale, then it is only right that criminal charges should follow blatant market manipulation. For example, Barclays was fined £490 million by US and UK authorities for conspiring to fix key interest rate Libor, and now faces a criminal inquiry by the Serious Fraud Office.
Perhaps this scandal helps to explain why UK hotel rates (and airline tickets and car hire) are much higher than those in Europe and the United States? It's no wonder we Brits are fed up with 'rip-off Britain'!
Finally, for more advice on finding low-cost and last-minute deals, please read How to bag a bargain hotel room.
More on travel:
Be the first to comment
Do you want to comment on this article? You need to be signed in for this feature