European breakdown cover explained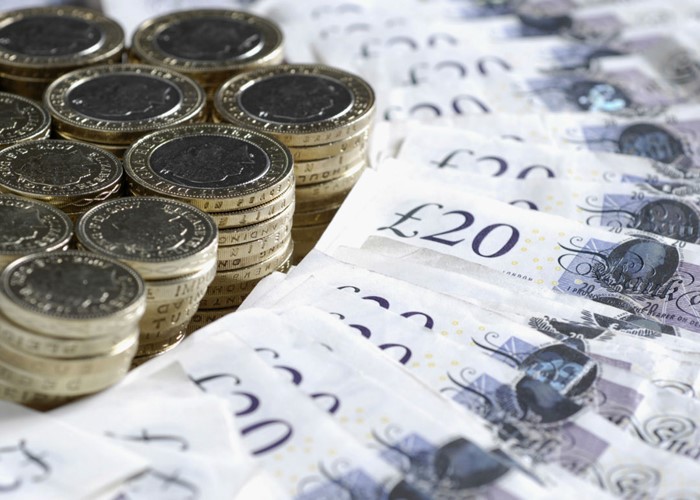 We look into what you should look for in a European breakdown policy.
Research from Saga shows that, out of about one million over-50s who drove to Europe last year, 5,000 had to be trailered back from Europe because their vehicle had broken down. Another 80,000 people suffered more minor breakdowns but were able to continue their journeys.
The cost of repatriation can be more than £2,000. Saga has not revealed how often breakdown sufferers have to pay this much, so I suspect it's a very small number of those driving to Europe.
Although the best defence against breakdown is good maintenance (and most breakdown policies require that your vehicle is well maintained), you could consider European breakdown cover. This is especially important if you couldn't afford to pay high costs such as this easily on top of the repair costs.
Choosing breakdown cover
You can buy European breakdown cover attached to your UK car insurance policy or added on to your normal UK breakdown cover. You can also buy European breakdown cover separately from all other policies for both single trips or annual cover.
Insurers tend to offer attractive-sounding discounts if you buy different insurance policies combined together. Generally speaking, it's usually cheaper to compare and buy financial products separately, but it's best to look at all your options.
What to expect from your policy
All European breakdown policies should offer roadside repairs or recovery to the nearest repairer. Usually, the maximum payment for this service is just a few hundred pounds.
You will usually have to pay all or most of the bill for emergency repairs conducted once you get to a repairer, and the entire bill for any parts used either at the roadside or at the repairer.
However, you can sometimes pay a hefty premium for extra cover that will pay for some of the repairs and parts once you're at a repairer.
In addition, most policies will pay the delivery costs of spare parts if your overseas repairer has trouble sourcing them.
Some breakdown policies include cover for accidents, and even fire and theft, although this could duplicate cover in your car insurance policy, so check that out. You can sometimes pay an extra premium to your car insurer to increase your cover for accidents in Europe. Very few car insurance policies cover mechanical or electrical breakdowns, however.
Most European breakdown policies will pay for alternative travel when appropriate. You might be able to get a hire car for, say, a maximum of £100 per day and £2,000 per trip. You can often expect to receive a replacement car even if you breakdown in the UK on the outward journey.
Many policies have overall claims limits of between £1,000 and £2,000 per claim.
Not all policies include repatriation, especially low budget, single-trip policies.
If the overseas repairs are badly carried out or cause you problems, your breakdown insurer won't accept liability, so they give you no additional guarantees.
The breakdown service also won't guarantee that the repairer your car is towed to will be open and able to conduct the repairs immediately.
If you suffer theft from your vehicle during repairs or repatriation, your breakdown insurer won't compensate you.
You must notify your breakdown insurer in advance if you know of anything that might result in a claim, such as ongoing mechanical problems. The insurer will probably exclude this fault from your cover, or even refuse to cover you completely.
Comparison of three European breakdown providers
Breakdown policies are very complicated with lots of terms and exclusions to look through. To compound matters further, the documents are often poorly written.
That's why I've pulled out some key features from three providers to show you the sorts of things you might look for when choosing a policy:
Feature

AA policies

RAC policies

EuroRecovery policies

Price of cover for two people in a 2012 Ford Fiesta going to France for four nights

Short Break: £20
Full Cover: £32

Comprehensive: £36

Single Trip: £19

Price of annual cover to Belgium, France, Germany, Holland or Luxembourg

Lite Cover: £81
Full Cover: £99

Comprehensive: £115

Annual Trip: £73

Number of annual claims allowed (annual policies only)

Three

Two

No limit

Emergency repair at the roadside or recovery to nearest repairer

Short Break: Yes
Full Cover: Yes
Lite Cover: £300 limit

£300 limit, £150 for roadside labour

£250 limit

Overall claim limit

Short Break: £300
Full Cover: £2,000
Lite Cover: £1,200
(Essential parts and labour cover, if purchased, is not included in these limits)

None specified

None specified

Optional essential parts and labour cover*

Short Break: £300 if additional £15 premium paid
Full Cover: £500 if additional £19 paid for single trip and £43 for annual
Lite Cover: £500 if additional £36 premium paid.

None

None

Repatriation

Short Break: None
Full Cover: Yes, or cover the cost of collection after repairs
Lite Cover: Yes, or £500 towards cost of collection after repairs

Yes, or £500 towards cost of collection after repairs

£750 limit, or £600 towards cost of collection after repairs

Translation service

Yes

None specified

None specified

Cost of locating and shipping spare parts

Yes

Yes

Yes

Alternative travel (e.g. car hire)

Short Break: None
Full Cover: £1,200 limit
Lite Cover: £400 limit

£1,200 limit

£2,000 limit

Emergency accommodation

Short Break: None
Full Cover: £500
Lite Cover: £400 if not claiming alternative form of travel

£400 if not claiming alternative form of travel

£450 if not claiming alternative form of travel

Emergency repairs that are included

Breakdown
Accident (but not for optional essential parts and labour cover)

Breakdown

Breakdown
Accident
Fire
Attempted theft

Breakdown cover before reaching port

Yes. Starts when your journey begins.

Yes. Starts when your journey begins.

Yes. Starts seven days before leaving, including repairs at home.
Key tips for travelling with breakdown cover
Take your policy documents with you.
Read through them to ensure you've done everything you should, which might include notifying them in advance of travel.
Take your driving licence, passport and a credit card.
Contact your car insurer before driving overseas.
Check if you need to wear a high visibility jacket during a breakdown in any of the countries you are driving through. You could use the AA's country-by-country driving tips or the RAC's handy summary on page 41 of its policy booklet.
Take a spare set of keys if your manufacturer supplies them.
Call the breakdown insurer for instructions and authorisation before getting assistance in Europe.
Keep all receipts related to breaking down in Europe.
You probably can't abandon the vehicle before breakdown assistance arrives.
Report road accidents and theft to the police within 24 hours.
If you feel your breakdown insurer has treated you unfairly, you have recourse to the free Financial Ombudsman Service, which could order your insurer to compensate you.
Key tips for travelling without breakdown cover
Look up numbers you could call in an emergency either at your destination or in countries you pass through on the way.
Take a dictionary to translate any mechanic speak.
Compare car insurance quotes here on lovemoney
More on travelling abroad
Driving in Europe: what you need to know
What does an EHIC really cover?
How to get top travel insurance for your holiday
Should you pay for a buy back rate when exchanging currency?
Be the first to comment
Do you want to comment on this article? You need to be signed in for this feature