House sitting: how to do it, where to sign up and where you can go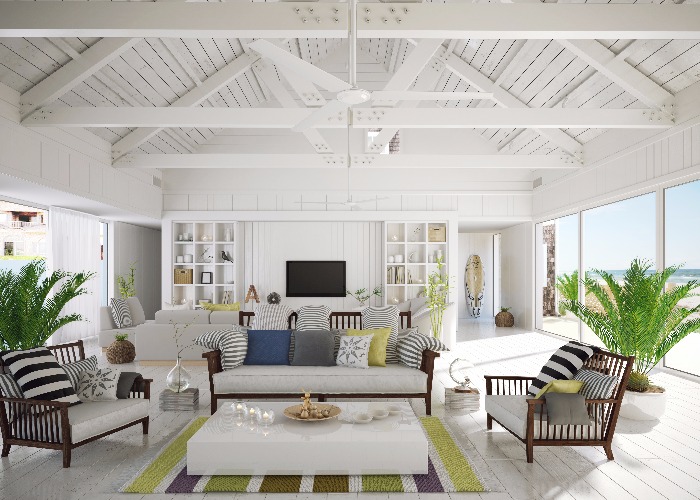 The idea of getting free accommodation, both at home and abroad, seems too good to be true, but with house sitting this is exactly what's on offer.
Ever wanted to experience life in Los Angeles, the Bahamas, New Zealand or Bangkok but put off by the costs? Well, think again.
There is a growing army of people from all backgrounds and ages who pack their bags and disappear for long periods of time, many staying in swanky private homes all around the world.
They do this without breaking the bank by offering their services as house sitters.
What is house sitting?
The trend has boomed over the past decade or so.
It involves looking after someone's home, possession or even pets while they are away for weeks or months at a time.
What's in it for the homeowner?
There is also the benefit of having someone around to deter squatters, burglars and other would be intruders, to mow the lawn, fix any problems as they arise, tackle burst pipes and maintain the swimming pool.
In short, keep the place, including vehicles ticking over nicely.
Also, using a house sitter can get around certain home insurance issues, as some policies become invalidated if the property is left unoccupied for extended periods.
Mobile phone roaming charges: best providers and cheapest bolt-ons
Why become a house sitter?
There is no shortage of pluses for house sitters, too.
First and foremost there is the free accommodation, which could be anything from a suburban semi just round the corner to a palatial mansion just off Hollywood Boulevard or a Tuscan villa with its own vineyard.
In short, the kind of place you could only otherwise dream of staying at.
As a house sitter, you'd have the run of the place, get to immerse yourself in the neighbourhood and experience life as only a local can.
With housesitting no money changes hands. You aren't paid directly for your services, and don't pay utility bills.
In many cases, the only significant outlays are the cost of travelling to and from the property, and groceries.
Paying for a holiday? Use your credit card
Something for everyone
Housesitting used to be seen as a job for retired people with a penchant for travel and both the time and money to take off for weeks and months at a go.
However, it's fast becoming popular with younger people.
Angela Laws, social media manager at Trusted HouseSitters, said: "We're getting around 100 new properties a week that need a sitter, and increasingly in places such as Fiji, India, Goa and Costa Rica.
"House sitting appeals to people who can work from anywhere there is a reliable internet connection.
"We're also seeing a lot of people using housesitting in specific places as a way to dip their toes in the waters, before taking the plunge and relocating there for good."
Students without any ties may consider it a viable way to fund a gap year, while teachers could see it as a cheap way to make the most of their long summer holidays.
Other people may earn an income by renting out their own home, or use house sitting as an alternative to renting in order to save for a house deposit.
For many house sitters it'll be something they do for a spell, before returning to settle down, get a mortgage and start a family, but for some it can become a way of life.
Going abroad? Avoid rip-off foreign usage fees with these cards
Be the first to comment
Do you want to comment on this article? You need to be signed in for this feature