Say no to the big banks with the Bank of Dave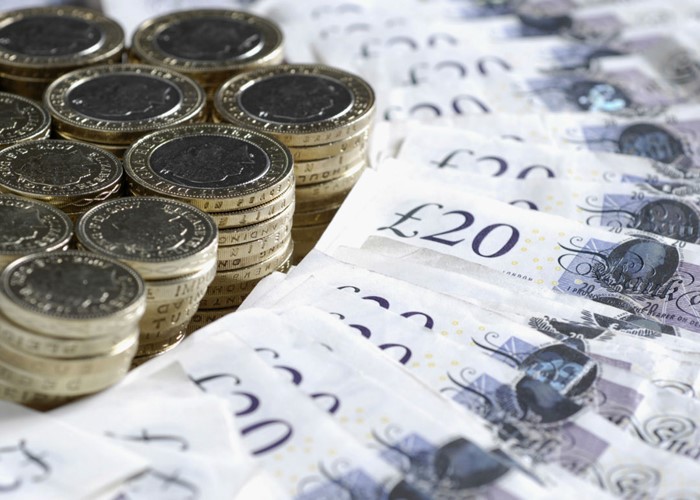 Dave Fishwick has set up his own Bank of Dave to rival the banks. We take a closer look.
Bank of Dave makes you think a lot about what's wrong with banks and society in general.
It's hard not to feel sick when you think of the banks, the financial regulator, the Bank of England and our elected representatives. No matter how much wrong a bank does, once it's in the City Club, it's safe.
Getting into the club is another story, as anyone who has been blitzed by Dave Fishwick's recent lightning strike into the public eye will know.
Bank of Dave has a mountain to climb
Dave Fishwick's local company, Burnley Savings & Loans, is doing all it can to get the notoriously ungettable full banking licence, and to obtain permission to officially change its name to Bank of Dave. But the barriers that the regulator has put up to joining its club are staggering.
Fishwick has said he has 8,000 forms to fill in and he must find £10 million to give to the regulator for permanent safekeeping, without receiving interest on it. Bank of Dave is only lending £25,000 per week.
In the meantime, he has to tread with excruciatingly exaggerated care to make sure he's not shut down before he even starts.
If only existing banks were half as scrutinised – or so lightly shut down – City bosses would never incentivise such terribly selfish internal cultures.
The regulator discourages competition
Banks aren't airport operators, who can never number more than the total number of airports. Airports is an industry where there's understandably little room for competition.
In comparison, all a budding bank needs is to convert an old flower shop, like Dave did. Yet just one new high-street bank has been granted a licence here in 100 years. A whole century!
"Regulations do not restrict competition...This policy of free, but orderly, entry underlies not only London's position as one of the world's leading financial centres, but also contributes to competition in retail banking." Thomas Huertas, director, Financial Service Authority, June 2008.
Excuse me if I don't believe you, Mr Huertas.
What's to like about Dave and his bank?
In contrast to the City Club, Dave is forthright - he'll lend what the bank has got rather than conjure money into existence, there are no big bonuses, and all profits go to charity.
It's a short list of distinguishing qualities, but an incredible one when you remember we're talking about a bank here.
Bank of Dave can't yet accept deposits, but it does take savings and offer loans. In some ways it's like existing peer-to-peer lenders, and it operates in that way for legal reasons, but in other ways it's different.
Saving with Bank of Dave
Unlike other peer-to-peer services, savers don't get all the profits of the money they lend minus the costs of the service – which is the way peer-to-peer usually works.
Instead, they can expect to get a flat 5%, provided borrowers don't chip into that by defaulting. That said, it appears Dave really expects you to get 5% but can't guarantee it for legal reasons. However, he can and does personally guarantee your deposit - just not the interest.
Savers get great terms on access. Lend £1,000 or less and you need to give just 30 days' notice to withdraw your savings. Save £1,001 to £15,000 and you need to give one year.
In other words, you've got yourself an account paying 5% and yet it's accessible within a month or year. Most banks pay 4% or less – and only if you tie your money in for five years.
Borrowing from Bank of Dave
Unlike peer-to-peer services, borrowers don't get a market of individuals competing to lend to them and, therefore, pushing down the cost of borrowing.
Instead, they've typically got to pay 17.4% to 29% APR (not the 8.9% or 14.9% quoted in some media – that's the minimum "flat" rate). That's an expensive way to buy a vehicle.
However, you can get a loan through a face-to-face meeting rather than a credit check. We can be sure that Bank of Dave will more rigorously assess people's ability to repay than the banks have done in the past 20 years.
Furthermore, individuals can get loans under £500 at the same rates. This is far cheaper than payday loans or most overdrafts, with only special credit card deals being cheaper.
Room for improvement
Bank of Dave seems to be refreshingly simple and straight talking, much like Dave, who was reported to say of the banks: "All they have done is shit on people."
However, it could provide a bit more detail. Just for example, if you save £1,000 today you need to give just 30 days' notice to withdraw your money, but, if you save another £1,000, do you then have to give one-year's notice on the whole lot?
It's unfortunate that the bank also encourages borrowing for things like your "dream motorbike". Block your ears and call me a spoilsport, but we should never borrow for fun. Ever. This only leads to you being able to afford even less fun in the future, forever, regardless of when the debt is cleared.
Borrowing frivolously also puts yourself in an inordinately risky position; borrowers usually underestimate the cost and scale of the many emergencies and unforeseen expenses that life throws at us. You don't want to already be in debt for no good reason when that happens.
More on banking:
Be the first to comment
Do you want to comment on this article? You need to be signed in for this feature