Retail bonds: make 5.4% a year from the NHS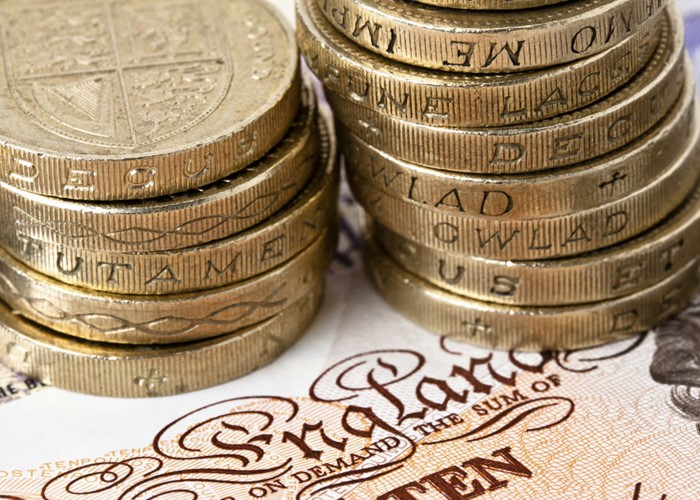 This bond gives you a tidy income from acting as a landlord to the NHS, but is it safe?
Most British adults understand three of the main asset classes: cash, property and shares.
However, the fourth major asset class is not so well known: bonds.
The name's bond
A bond is a 'fixed-income security' issued by a government, company or other organisation.
In other words, it's an IOU -- a debt issued by an organisation.
UK government bonds look very expensive at the moment, but there are some bonds issued by companies – known as corporate bonds – that look attractive. If you're not satisfied with the interest you're receiving from your savings account, corporate bonds can be a relatively low risk way to generate a bigger return.
Even better, it's become easier to buy corporate bonds these days and some are now being called 'retail bonds.'
When you buy a corporate bond, you're effectively lending money to the company that has issued the bond. In return, the company agrees to pay you a regular income known as a 'coupon'. These coupons are paid throughout a bond's life until it matures. The payments are normally made once or twice a year.
On maturity, the company returns the original sum you lent, known as the 'par value'. So you get your money back and you've also received a stream of coupons during the term.
Corporate and government bonds have three identifying features:
1. The issuer -- the name of the borrower issuing the bond;
2. The maturity date, say, 2020; and
3. The yearly coupon, say, 5%
Hence, a bond labelled 'Tesco 2029 6%' tells you that the issuer is giant supermarket Tesco, this particular bond matures in 2029 and therefore has 17 years to run, and the original coupon was a fixed 6% a year. That's 6% of the bond's par value. (By the way, this is a real bond, which you can view here.)
You can read more about corporate bonds – and the risks that apply to all corporate bonds – in Earn 6% a year on safe investments.
This NHS bond pays 5.375%
Let's take a look at a particular bond that was recently offered to the general public. It's called Primary Health Properties 5.375% 2019.
Straight away, we know three things about this bond. First, it is issued by Primary Health Properties (PHP), a London-listed property company. Second, it pays a fixed income of nearly 5.4% a year, which comes to £53.75 for every £1,000 invested. Third, this bond matures in 2019 and therefore has a life of seven years.
In other words, in return for lending money to PHP for seven years, you get a fixed income of almost 5.4% a year and your money back in July 2019. With the Bank of England's base rate at a record low of 0.5% a year, this bond pays an income of nearly 11 times base rate.
The initial subscription offer for this bond closed on Monday July 16th, but trading on retail bond exchanges begins on Monday the 23rd. So from that date it will be easy to buy and sell the bonds through any recognised stockbroker or financial adviser. You'll be able to trade them in units of £100.
In the first few days of trading, the market price of the bonds should be very similar to the par value when the bonds were first issued.
Is this bond safe?
The return on these bonds looks good, but it's important to remember that this is not a risk-free investment.
PHP is a company, not a government, so it might go bust before 2019. In this scenario, its bond owners could lose all of their money and any remaining coupons. As this is an investment, not a savings account, you won't receive any compensation from the Financial Services Compensation Scheme (FSCS) if that happens.
So it's really important to dig deeper to discover more about PHP's financial strength and creditworthiness.
Primary Health Properties was founded in 1995 and floated on the stock market in 1996. Since its creation, PHP has been busily buying healthcare premises and leasing them back to their former owners. These are mostly GPs (general practitioners), plus Primary Care Trusts (PCTs), pharmacies and dentists.
Today, PHP owns 156 healthcare facilities. In other words, it owns a lot of ex-National Health Service (NHS) buildings and rents these buildings back to their medical occupants.
In its latest financial year, PHP collected rents totalling £32.3 million and made a profit of £10 million. Its property portfolio was valued at nearly £540 million.
In other words, PHP owns a sizeable portfolio of ex-NHS properties and it is these assets that back its bonds in the form of regular rents.
Then again, PHP also has substantial debt, totalling £303 million at the end of 2011. Hence, if PHP got into difficulty and had trouble rolling over its debt or meeting repayments, then its bondholders and shareholders could take a beating.
What's more, future governments might introduce new legislation that would seriously undermine PHP's business model, given its reliance on income from the NHS. Indeed, a particularly radical government could destroy PHP's business model through aggressive legislation against private involvement in the National Health Service.
Key features and summary
Issuer

Primary Health

Properties

Maturity

date

23 July 2019

Term

Seven years

Face value at issue

(and on maturity)

£100

Coupon

Fixed 5.375%

a year

Coupon payment

dates

31 January

and 31 July

Minimum

purchase

£2,000
In summary, these bonds are relatively safe, but far from wholly risk-free. Hence, while they may be suited to investors looking to boost their income and returns from property, you should not sink your entire life savings into them!
For more information on this bond, read PHP's information booklet.
More on bonds and investments:
Leon offers bond that could pay 15% interest
New fixed rate bond paying 3.65% from Coventry Building Society
Be the first to comment
Do you want to comment on this article? You need to be signed in for this feature