Change Your Energy Tariff TODAY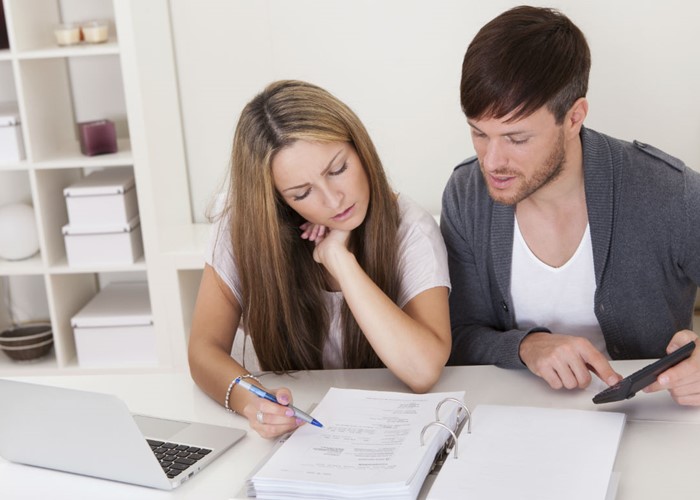 This is the way to protect yourself from a 50% increase in your energy bills.
Last month, my Foolish colleague Neil Faulkner reported that gas and electricity prices could soar by 50% before the end of this year.
I think this is a pretty terrifying prediction, especially since the cost of life's other bare essentials keeps going up too.
Unfortunately for all of us, it's a forecast based on facts -- and there's every chance we'll see it realised within the next few months.
And while there is something you can do to protect yourself from the coming price hikes, if you want to avoid them you'll have to act quickly.
Why Are Prices Rising?
Put simply, the price of energy for consumers must rise because the wholesale prices of gas, electricity and oil have already done so -- and energy suppliers pay for these commodities in advance.
The price we pay today to power our homes relates to costs that companies incurred around six months ago, when they bought the energy on the wholesale market.
Thanks in particular to the rocketing price of oil, the energy bills we'll face by this September are likely to be 15-20% higher than they are now, according to Florian Ritzmann of Xelector, which powers our gas and electricity comparison tool.
This will be the first of two increases -- the second of which is likely to hit just after the New Year. Ritzmann believes it will slap at least another 20% onto consumers' gas and electricity bills.
Altogether, our energy bills look set to increase 40-50% before next February -- and for people who are already struggling, this could be nothing short of catastrophic.
What Can I Do?
If you're concerned about rising energy prices, or feel you might not cope with the sort of increases I mention above, I believe your best option is to cap the cost of your gas and electricity.
This means opting for a tariff that will lock you in to fixed prices (charged per unit of energy) for a finite period. It's a similar set-up to a fixed-rate mortgage.
Capping the cost of your gas and electricity may go against the grain for many Fools. After all, switching to the cheapest energy deal you can find seems to make perfect sense -- and it's been all the rage over the past few years.
But while a capped tariff is likely to cost you 10-15% more than the cheapest uncapped deal in the short-term, in the long-term it will protect you from those scary-sounding price hikes.
Why Cap Now?
The best reason to cap now is because the top capped deals are rapidly disappearing from the market.
A month ago, for example, there were still two tariffs available which offered customers the chance to fix costs until 2011! They're now gone.
As I write this article, there are just six fixed-price energy deals left.
The longest cap currently available comes from British Gas; its Price Protection 2009 tariff lasts until 31 December 2009.
While this is the most expensive capped tariff around, Florian Ritzmann and his team recommend it above all the others on offer -- because they believe that its longevity, and the savings this might bring, will outweigh the initial expense.
Most crucially, it's likely that even these six capped deals will be gone within the next month or two.
An energy insider tells me these deals are already loss-making for the companies that provide them, as the prices are set too low -- so they're likely to be phased out very soon.
They may be replaced by new capped deals, but these will be shorter and/or more expensive than those currently available.
How To Cap Your Costs
As always, it's a good idea to use a price comparison service such as The Motley Fool's gas and electricity tool to find the best deals for you.
In response to the surge in demand for capped tariffs, we've added a 'Price Freeze' button to the comparison table, which will filter out the deals offering fixed prices.
Florian Ritzmann's rule of thumb is that, as long as a capped tariff won't add more than an extra 15% on the price you're paying now, it's a good choice.
With price hikes possibly coming our way as soon as next month, it won't be long until that extra cost is balanced out.
Is Capping Risky?
Should energy companies fail to increase prices by more than 15% this year, then opting for a capped tariff could end up costing you money.
But it could now be riskier to stick with the cheapest tariff you can get -- because in another few months, the best capped deals will be gone. Then you'll have to commit yourself to paying higher prices, if you want the security that price fixing brings.
Ultimately, the decision to cap or not is down to the individual -- and you should make a fully informed choice, checking all kinds of tariffs before you select yours.
A Plea From Me
This might sound cheeky, but I'd like to ask all of you who feel this article is useful to pass on the information it contains -- particularly to those who need it most.
4.5 million households in the UK already live in fuel poverty (where 10% of their annual income is spent on fuel).
This figure could rise to 6 million this winter, as some of society's most vulnerable people are hit by ever-increasing gas and electricity bills.
If you choose to fix your gas and electricity costs, why not help others to do so -- especially people who might not manage on their own?
Good luck keeping warm -- and financially afloat -- in the coming months... Sadly, I think we'll all need it.
More: Energy Prices To Increase by 50% | Seventeen Ways To Cut Your Fuel Bills
Be the first to comment
Do you want to comment on this article? You need to be signed in for this feature