FridayFriday: the new 'ethical' payday loan company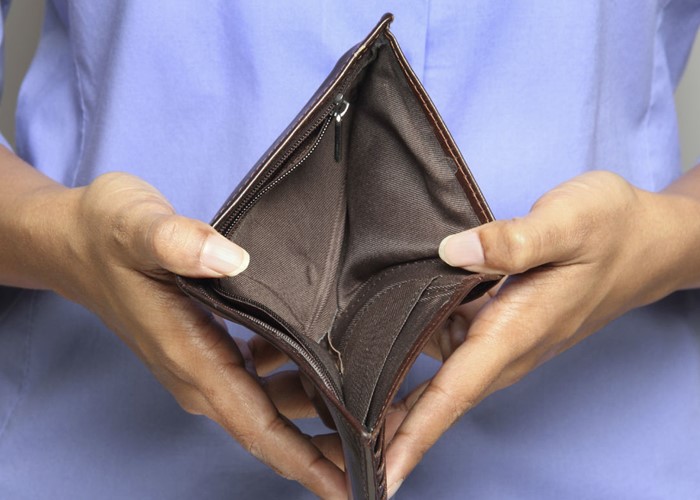 FridayFriday promises an 'ethical' approach to short-term loans. Could this new lender make payday loans more palatable?
FridayFriday is a new online payday loan company that sets itself apart from Wonga and the rest by claiming to be an 'ethical lender' for short-term loans. To some this may sound like a massive contradiction.
Let's see what the new take on an old model has to offer.
FridayFriday
One of the big problems with payday loans is that you can 'roll' your debt over to the following month if you are unable to clear it. That can lead to your debt swiftly spiralling out of control.
Unlike others in the payday loan sector, FridayFriday limits the number of times a customer can have their debt rolled over to the next month, minimising that risk.
If the maximum limit of three months is reached and the debt is still outstanding, new longer-term conditions are employed, allowing the borrower to pay back the debt at a set 30% rate of interest, payable over six months.
First-time borrowing is capped at £100 and only those who prove they are able to pay back each month get further increments in their allowance. Second-time borrowers can get £250 and so on, up to a maximum of £1,000.
The loans are for a maximum of 35 days and anybody who defaults is not lent to again. Information on bad borrowing is passed onto credit reference agencies.
Customers pay £25 interest per £100 borrowed, plus a £4.95 one-off fee. If the money is not repaid, a £12.50 rollover charge is incurred, but only up to the three-month limit.
So is this a payday loan with morals?
According to Una Farrell from the Consumer Credit Counselling Service, a leading debt charity, this move isn't enough to make the company ethical as the cost is still too high. She told us: "This is still very high-cost credit and people are still going to find themselves with debt problems as a result."
Bad press
Payday loans have developed a bad reputation over the last few years.
Lenders have come under pressure from the Government for their practices and in February the Office of Fair Trading launched an extensive review of the sector amid concerns that these companies were taking advantage of the financially vulnerable. For more see OFT launches review into payday lending.
The main concerns the OFT raised were:
Providing loans without first checking adequately that the borrower can afford to repay them.
Inappropriately targeting particular groups of people with clearly unsuitable or unaffordable credit.
Rolling over loans so that charges escalate and the loans become unaffordable.
Not treating borrowers that get into financial difficulties fairly.
A spokesperson for FridayFriday told us that the lender runs extensive checks before approving a loan and aims to treat customers fairly by preventing them from falling into a debt trap through a proactive capping of rollover debt. It's a step in the right direction, but can a payday loan ever be a good idea?
Are payday loans that bad?
A payday loan is a short-term, high interest, unsecured loan, which is supposed to be repaid by the time the borrower gets their next regular income payment.
Even though the loans are only meant for the short term, when you look the cost of borrowing over a year the APRs are astronomical. Wonga.com for example has an APR of over 4,000%. FridayFriday has a slightly better figure of 1,735%.
The problem with short-term loans is that they can rack up debt which soon becomes a long term problem, where these silly APRs fast become a distressing reality.
Despite this being well known, more and more people are turning this method of borrowing as household budgets are stretched to breaking point. A report from PwC estimates that payday loans will soon overtake credit cards as a form of borrowing. In some cases payday loans are unavoidable but most of the time there's a better alternative.
See our rundown here in the best alternatives to payday loans.
Verdict
FridayFriday seems to have made some positive steps to be a reformer in this sector. As a new company it is hard to tell if it will live up to the hype but let's hope it does for the sake of the borrowers that feel forced to turn to them.
Debt advice

If you are struggling to make ends meet and have mounting debts talk to people that can help. The Consumer Credit Counselling Service, Citizens Advice Bureau and National Debtline are good places to start. Check out get debt advice for free for more.
What do you think?
Is this what the payday loan sector has been waiting for? Or is this just a gimmick to distract people from the bad press?
More stories on loans:
Be the first to comment
Do you want to comment on this article? You need to be signed in for this feature