Drive Down The Cost Of Car Insurance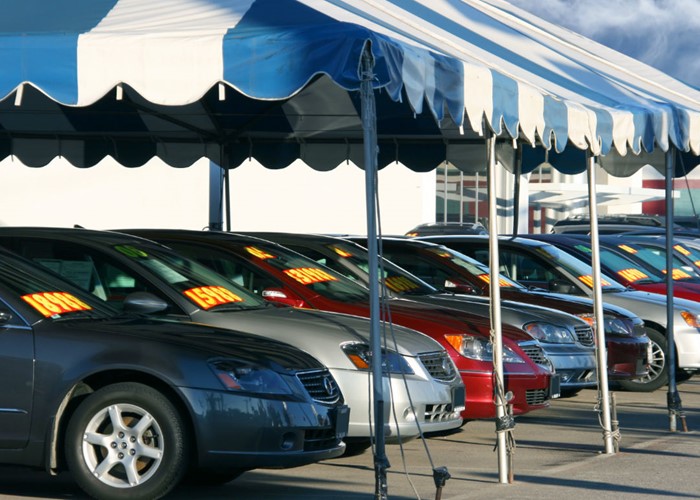 Car insurance premiums for young motorists can be astronomical. Here's how to drive down your costs.
The outlook for motorists is pretty bleak at present, with the cost of filling up your tank soaring upwards, and car insurance premiums climbing higher and higher.
As the average cost of car insurance continues to rocket, those hardest hit tend to be younger drivers who could now be stung with a policy costing as much as £1,000 a year -- more than twice the price offered to other motorists.
Premiums are higher for those aged 17-21 because of the statistical likelihood of young people being involved in a crash -- under 21s are are responsible for a third of dangerous driving offences, according to Datamonitor.
At the same time, the fact that young male drivers are 10 times more likely to be involved in a motoring accident, means that they can find often find it especially hard to get competitive motor insurance -- and could face even steeper quotes of £2,000 or more.
That said, the good news is, there are some simple steps you can take to keep down the cost of insuring your set of wheels.
Policies for younger drivers
Norwich Union recently dealt a blow to younger drivers with its decision to scrap its pay-as-you-drive scheme.
Launched back in October 2006, this rewarded those who drive less with lower premiums -- particularly if they kept off the road at the times when they were most at risk of having an accident.
But insurer More Than still offers "Drive Time", a policy designed to encourage 18-25-year olds not to drive between 11pm and 6am when they're statistically more likely to have an accident.
With Drive Time, a box is fitted for free under the dashboard, and this uses satellite technology to track the time of day or night when the vehicle is being used.
According to More Than, young drivers can save up to 40 per cent if they don't go out at "peak" hours.
Elsewhere, providers such as Endsleigh and Swinton both specialise in younger drivers.
Swinton, for example, has recently started offering a special six-month policy aimed at those who have just passed their test. If drivers can go through the six months without making a claim, they are rewarded with the chance to renew for a whole year with a 30 per cent discount. If they go through 18 months without any claims, the discount rises to 45 per cent.
Shop around
To keep costs down, make sure you do your research to find cover and policy features to suit your budget. By comparing as few as five companies, you can slash your premium by more than a third, according to the Association of British Insurers.
Buy cover online
There are usually discounts and incentives on offer if you buy cover over the internet, rather than over the phone.
You can also make savings by opting to pay for your car insurance annually, rather than in monthly instalments.
Take the Pass Plus
The Pass Plus is a Government-sponsored training scheme for new drivers and costs £180 for six extra lessons. But if you fork out for this optional driving test, you may be able to knock a third off your premium. Of course, the insurers that offer this discount may not be the cheapest in the first place - as Laura Starkey recently reported in The Crazy Cost Of Learning To Drive.
Add yourself to your parent's insurance
If the car is owned and predominantly used by your parent, then you can make savings by adding yourself, the newly qualified driver, to the policy.
However, you do need to watch out for a practice known as "fronting".
This is where one person insures a car in their name and adds someone else as a "named driver", when the named driver is in fact the main or only driver, rather than an occasional driver.
If you get caught fronting, your insurer may refuse to pay out.
Build up a clean record
By driving carefully and building up a clean record, you can build up a no-claims bonus which will help you to cut costs when you come to renew your cover.
Opt for a smaller car
Resist the temptation to get your hands on a sporty little number, as this will add to the cost of your premium. Instead, settle for a small model with a smaller engine, as a new, more reliable car is less likely to be used by "boy racers".
Introduce a driving limit
You can lower your premium by considering a mileage limit, or by only driving at certain hours of the day.
Opt for third party, fire and theft only
If your car isn't worth much, savings can be made by opting for third party, fire and theft cover only -- as opposed to fully comprehensive insurance. Increasing the excess will also reduce the cost.
Improve your car security
You can make savings on the cost of your policy by improving your car security -- simple measures include installing a state-of-the-art-alarm and also an immobiliser.
You can keep your premiums down by parking your car in a safe area; preferably in a garage or on driveway.
Take care
With costs at such an astronomical level at the moment, some young people may be tempted to go without cover.
But uninsured drivers are a huge industry concern, given the problems of compensation claims, and the danger posed by the many uninsured motorists already on Britain's roads.
At the end of the day, there's no escaping the fact that if you have a car, it's a legal requirement to have car insurance -- going without cover is simply not an option.


More: The Crazy Cost Of Learning To Drive | Drive Down Your Car Costs
Be the first to comment
Do you want to comment on this article? You need to be signed in for this feature