Cold calls: how to stop nuisance phone calls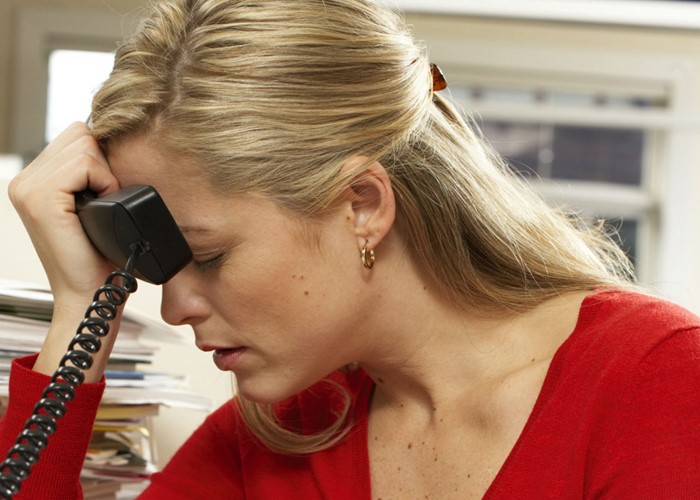 Almost four in 10 phone calls are from spammers and cold callers. Here's what you can do about nuisance calls.
Households are being bombarded by 26 nuisance calls a month on average, with spammers and cold callers targeting the vulnerable in particular, it has been claimed.
Finance site Which? and call blocking provider trueCall analysed more than seven million calls and found that almost four in every 10 (38%) were nuisance calls.
Elderly and vulnerable customers received a staggering 38 unwanted calls every month, according to Which?
What's being done about it?
Thankfully, the Government is finally cracking down on nuisance callers, with offenders facing fines of more than £2 million.
Under new rules introduced this month, direct marketing companies registered in the UK will have to display their phone numbers when making cold calls, even if their call centres are based abroad.
The move will make it easier for victims to report firms bombarding them with unwanted calls - even if their call centres are based abroad.
The new rules will also help the Information Commissioner's Office (ICO) to investigate and take enforcement action against companies who are breaking the rules.
Firms can be fined up to £2 million by communications regulator Ofcom and a further £500,000 from the ICO if they are found to be harassing people with unwanted calls.
However, the new legislation won't help stop cold calls entirely. Here's why and what you can do.
Why do people receive cold calls?
It may be that you have already agreed for some companies to contact you, for example if you ticked a box giving consent for a company to send you marketing material. If you're unhappy about being contacted, ask to be removed from their calls list.
Other firms, like insurance companies, actually sell your details on to firms like Claims Management Companies.
What you can do to stop unwanted calls
The best thing to do is join the Telephone Preference Service (TPS).
The TPS is a central register for companies using cold-call techniques to cross check numbers, so in theory no-one on the register should be contacted.
The law states that, if you have told a company you don't want to be contacted or if you have registered with the TPS, no business can call you (including charities and voluntary organisations). This comes under Privacy and Electronic Communications Regulations.
Scammers, as you would expect, clearly don't care about the law and are harder to trace and block. They will continuously change numbers or use an anonymous number to remain undetected.
Check out 'How your details end up in the hands of cold callers' for more.
Are all nuisance calls a scam?
Not in all cases - nuisance calls might come from genuine companies. Big businesses have been investigated for making silent calls – where a bunch of numbers are dialled automatically but there aren't enough operators to handle the calls, so there's only silence when you answer the phone.
However, many calls are also fraudulent. One specific con involves a caller pretending to be from Microsoft who wants to help fix a problem on your computer. They don't actually know what type of computer you have (and anyone who uses an Apple computer will already know such a call is dodgy).
After convincing you to download software, which gives the caller remote access to your computer, the caller "fixes" the fictional problems and charges a fee.
A victim of this scam who spoke out on Panorama was bullied into paying £120 and then had to pay a genuine company to make her computer secure again.
Companies pretending to be the TPS
The TPS has warned people to steer clear of dodgy callers claiming to be from its organisation, but who then try to charge you for registering. The TPS is a free service.
What else can you do?
Once you have registered with the TPS (allow around 28 days for it to take effect), watch out for any small print or boxes to tick on documents that confirm you don't want to be contacted further.
If the calls are still coming in and marketers ignore requests to be taken off their contacts list, note the date and time and ask for the name and number of the company. Report whatever information you have to the TPS or the ICO, which investigate complaints. Or you can just hang up the phone.
Another option is to contact your telephone company, which might offer an 'anonymous call rejection' service, blocking calls from withheld numbers. However, be aware that you could end up blocking calls from numbers you do want to hear from, including public services such as the police force, hospitals and fire brigades.
There may also be a monthly fee for using this service. However, it's still worth contacting your phone provider, as they can offer advice and may be able to trace the number.
More useful details can be found on the Ofcom website.
This article has been updated since its original publication
Don't miss these:
The UK's worst home phone provider
Be the first to comment
Do you want to comment on this article? You need to be signed in for this feature