Santander eSaver: new instant access account pays 3.2%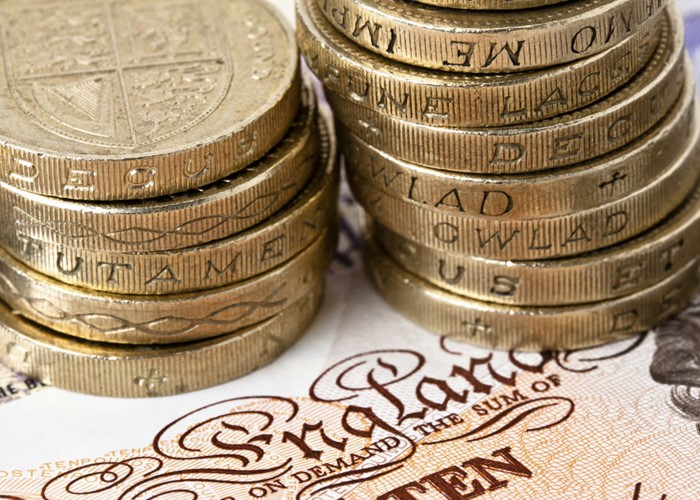 Santander has launched a new market-leading instant access account, the eSaver. However, the account has one drawback.
It's a golden rule of financial planning that you should try and build up a cash cushion for use in an emergency.
And the best place for your cash cushion is an instant access savings account. Then you'll be able to withdraw your cash immediately should you need to.
Trouble is, the rates on most instant access accounts are pretty poor these days. And the main reason for that is the Bank of England's record low base rate at 0.5%.
New market leader
So it's good news that Santander has now launched a market-leading instant access account – the Santander eSaver Issue 5. This account pays 3.2% interest which is a cracking rate for an instant access account these days.
Let's see how Santander's account compares with its instant access rivals:
Top instant access accounts
| | | | | |
| --- | --- | --- | --- | --- |
| Account | Interest rate AER | Minimum deposit | Withdrawal limits | Bonus |
| Santander eSaver Issue 5 | 3.2% | £1 | None | 2.7% variable rate bonus for 12 months |
| Post Office Online Saver Issue 5 | 3.17% | £1 | None | 1.52% fixed rate bonus for 12 months |
| ING Direct Savings Account | 3.15% | £1 | None | 2.61% fixed rate bonus for 12 months |
| Nationwide MySave Online Plus | 3.06% | £1 | One free withdrawal per year | 1.52% fixed rate bonus for 12 months |
| Derbyshire BS NetSaver Issue 3 | 3.06% | £1 | None | 2.06% fixed rate bonus until 30 June 2013 |
Santander is paying the highest rate, so many people will consider it the best account. However, some folk may prefer the ING Direct account thanks to an attractive bonus offer.
Bonuses
Savings account bonuses are controversial. Some people dislike bonuses because the rate on a savings account is likely to collapse once the bonus period expires.
Let's look at the Post Office Online Saver account as an example. The current interest rate is 3.17% and that includes a 1.52% bonus that is fixed for a year. In a year's time, the Post Office will almost certainly cut the rate by 1.52% and possibly more. So when the bonus expires, you'll have to consider switching to another instant access account.
However, on the plus side, a bonus does provide a floor below which the interest rate cannot fall. So the ING Direct Savings Account has a chunky 2.61% fixed bonus that lasts for a year.
Right now the rate on this account is 3.15%, but you get the added protection of knowing the rate can't fall below 2.61% for the first year you have the account. Read more in ING Direct increases rate on easy access savings account.
Variable bonus
Now you might think that the Santander account also scores very highly when it comes to bonuses. After all, it has a 2.7% bonus which is larger than any other instant access bonus.
There's a problem, however. In fact, Santander's bonus verges on the meaningless. That's because it's a variable rate bonus. In other words, Santander could cut the bonus at any stage if it wishes.
Basically, the Santander account is just a conventional instant access savings account. It has a very attractive 3.2% rate, and Santander can cut that rate at any point by as much as it likes.
By contrast, ING Direct is paying a slightly lower rate at 3.15%, but you get the guarantee that the rate can't be cut below 2.61% for the first year you have the account. Remember, ING Direct offers a fixed rate bonus.
Keep switching
It would be much simpler if you could just take out a table-topping savings account now and know that it would remain a high-paying account for many years to come. Sadly, that's just not the way the banks work. They like to lure you in with market-leading rates and then hope you don't notice when the rates start to fall.
So it makes sense to review your savings accounts at least once a year and then move your money to another account if you're no longer getting a decent rate.
And if you're planning to move your savings right now, go for Santander if you want the highest rate and ING Direct if you want the best 12-month rate guarantee.
More on savings
Be the first to comment
Do you want to comment on this article? You need to be signed in for this feature