Amigo Loans and the dangers of being a guarantor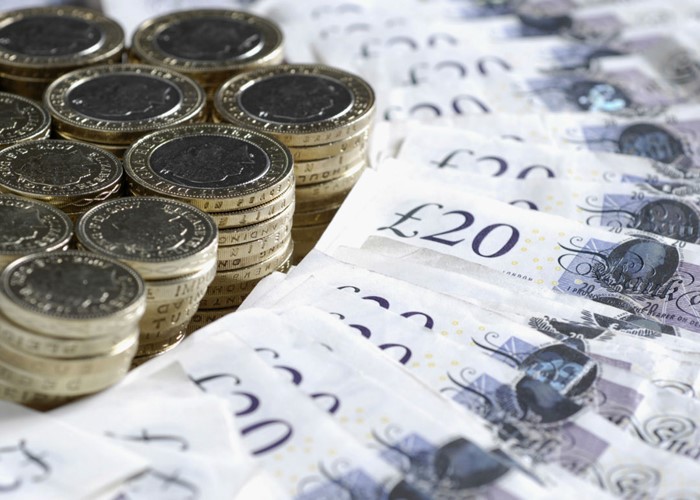 A new loan company is offering loans without credit checks or fees. The catch? You need to persuade someone who owns their own home to guarantee it.
Amigo Loans offers loans between £500 and £5,000 over a one- to five-year period. The loans come with a representative APR of 49.9% and there's no credit scoring, or any early settlement charges, fees, or late payment charges.
The company, part of the Richmond Group, is a regular advertiser on daytime TV where cheery Mexicans claim that "friendship and trust make the world go round".
Amigo Loans uses the tag line "if your friends trust you, we can too". But on closer inspection this claim doesn't quite ring true. In reality, Amigo isn't putting its trust in the borrower but putting a legal obligation on to the borrower's friend to repay the money.
But in my opinion mixing money and friendship can often be a recipe for disaster.
Amigo Loans' guarantor policy
People borrowing money from Amigo Loans will need a guarantor who will have to pay the loan back if the borrower defaults. According to Amigo's website, the guarantor needs to be a homeowner, aged 18-70, who hasn't had trouble paying back bills in the past and can afford to repay the loan if the borrower can't.
The company claims it carries out a 'soft search' on guarantors. This involves checking their credit history and their track record of repaying debts. This soft search is visible on the guarantor's credit report but doesn't impact their credit score like it would if they were applying for credit themselves.
Although guarantors need to be homeowners, the loan is not secured on the property. Amigo says that guarantors need to be homeowners as this indicates financial stability and there's also less chance of a homeowner fleeing the country leaving the loan unpaid.
Amigo suggests asking a friend or family member to be a guarantor. If this fails it suggests using "anyone from a landlord to colleague".
But while I can't speak for everyone, I think most tenants would be hard pushed to get their landlord to guarantee a loan, and most people would find it pretty tricky to ask their colleagues if they could be responsible for their debts.
Guarantor responsibilities
Being a guarantor for a loan means you are responsible for the loan and can be chased for the debt if it goes unpaid.
Amigo's terms and conditions state that it will try and recover any missed payments from both the borrower and the guarantor, including trying to take payments from debit or credit cards.
And while Amigo claims "no late payment charges", the small print states that "if you fail to pay on time you will have to pay more interest" – so late payments will actually see the amount you owe rise.
Again, being a guarantor is a legal commitment which makes you liable for repaying the loan.
Here's what James Benamor, the CEO of Amigo Loans, has to say: "Over 65,000 people have acted as guarantors for their friends and family with Amigo and customers tell us it's a positive and rewarding experience. Guarantors have been able to help their loved ones regain financial control, whether it's been to start their own business, buy a car for work or consolidate expensive payday loans.
"More importantly though, by acting as a guarantor on an Amigo Loan, they have empowered the borrower to begin to either build or improve their credit score, something they wouldn't have been able to do had they lent them the money themselves or borrowed on their behalf. Ultimately this means the borrower will have a wider choice of financial products in the future."
Alternatives to guarantor loans
If you have a good track record yourself and desperately wanted to help out a friend with a bad credit score then there are much better ways to do it than using Amigo Loans or other guarantor loans companies (including Amigo's sister company FLM Quick).
You may want to simply lend the money to your friend yourself – if you can afford to. But this is a risky road to go down; if your friend doesn't repay the money you could end up losing not only your cash but your friendship too.
Before even considering lending a friend money it's vital to be sure they can pay the money back. If you're happy they're able to, it's a good idea to draw up a written agreement or contract which lists all the agreed terms of the loan including when repayments will be made and interest charges, if any. It should also include what will happen if your friend fails to keep up with repayments.
If it's for a significant amount it may be worth getting a solicitor involved. You and your friend should both sign it in the presence of independent witnesses.
Best buy personal loans
If you need to borrow money to help out a friend and have a decent credit score, there are loads of cheaper, unsecured personal loans around than Amigo Loans at 49.9% APR.
The table below shows the current best buy loans for £5,000 over three years.
| | | |
| --- | --- | --- |
| Loan provider | APR | Other information |
| | 7.6% | Nectar card holders only |
| | 7.8% | Instant online decision |
| | 7.8% | Available to new and existing customers |
| Metro Bank | 7.9% | Metro current account customers only |
Source: Moneyfacts
If you're struggling to get a good loan rate because of your credit history, read How to improve your credit rating
Compare the latest personal loan rates
More on borrowing
Be the first to comment
Do you want to comment on this article? You need to be signed in for this feature