How to get your money back after a scam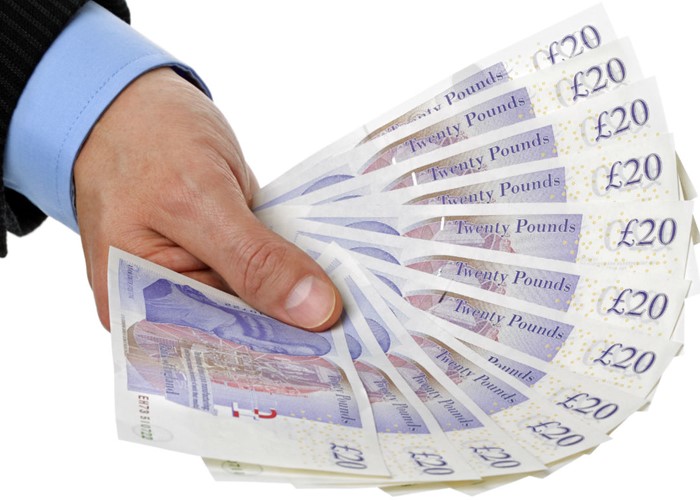 If you have been scammed, you haven't received goods you ordered, or a product isn't as it was described to you, you could easily get your money back.
The police and Financial Services Authority admit that they're usually powerless to get your money back after you've been scammed. However, there's a way to do so yourself in many cases, and with relative ease.
If you make any purchases of between £100 and £30,000 and pay for it, or even just part of it, using your credit card, your card provider should pay you back for the entire loss in the event of scam.
It isn't just obliged to do this for scams either. Section 75 of the Consumer Credit Act ensures that the card provider must reimburse you if a retailer doesn't deliver the goods or service, or if the product is not as described.
How customers are getting their money back
Credit card companies don't always agree when a customer makes a section 75 request to be reimbursed. Often, customers then complain to the free Financial Ombudsman Service (FOS). It's these borderline cases that give us the most insight into when and where this legal right can be used.
The Ombudsman has just published some recent examples of its decisions relating to section 75. Here are some of the customers who succeeded in getting their money back.
Broken promises
Mrs S paid £3,500 for a holiday club on her credit card on the assurance that she would get the whole membership fee back after five years. On receiving the paperwork, however, she realised she'd been tricked.
She complained to the FOS when her lender didn't believe her "recollection of events". The FOS found public accounts of others taking legal action against the holiday club, so it considered there to be enough evidence and justification for the card provider to reimburse Mrs S, and ordered it to do so.
Ill-fitting suits
Mr C paid £800 for a tailor-made suit on his credit card. When the finished suit was delivered to him, it didn't fit properly. He asked the tailors to make alterations, but they didn't show up for the appointment and Mr C had no luck when he complained further.
The lender refused to reimburse Mr C, but the FOS saw evidence from both sides, including photos of Mr C wearing the badly fitting suit. It decided that Mr C had done everything he could to get the tailors to correct their mistakes, and so it ordered the lender to reimburse him.
Paying a deposit below the £100 limit
Miss N paid a £99 deposit on her credit card for a £1,000 sofa but, before delivery, the retailer went out of business. Her lender refused to compensate her under section 75, saying she had spent less than £100, so she complained to the FOS.
Although Miss N had only lost £99, the purchase price was £1,000, which means she is covered by section 75. The FOS ordered the card provider to reimburse Miss N.
Make sure you understand section 75
Not everyone is successful when they claim under section 75, even if they take a complaint to the FOS. Indeed, Phillipa Cook, spokesperson for the Ombudsman, told me that probably a little under half of the section 75 complaints the Ombudsman hears are successful.
We can learn from other customers' mistakes.
Paying a deposit below the £30,000 limit
Mrs T used her credit card to pay a deposit of £3,000 to a building company for an overseas property that was going to cost £162,000. The property was never completed and the building company didn't return her calls. Her lender refused to reimburse her and she complained to the FOS.
Unfortunately, it's not the size of the deposit that counts for section 75, but the value of the entire purchase. Since that was over the £30,000 limit, the FOS rejected Mrs T's complaint.
Changing your mind
Mr W joined a holiday club, but later changed his mind when he realised he could pay less by shopping around for holidays by himself. He asked his card provider to reimburse him. When it refused, he complained to the FOS.
The FOS decided that the holiday club had not given false or misleading information to Mr W, nor had it breached the contract. Finding that there are better deals elsewhere is not grounds for section 75, so it rejected Mr W's complaint.
More on scams:
Be the first to comment
Do you want to comment on this article? You need to be signed in for this feature