Have You Seen?: is this new cashback website too good to be true?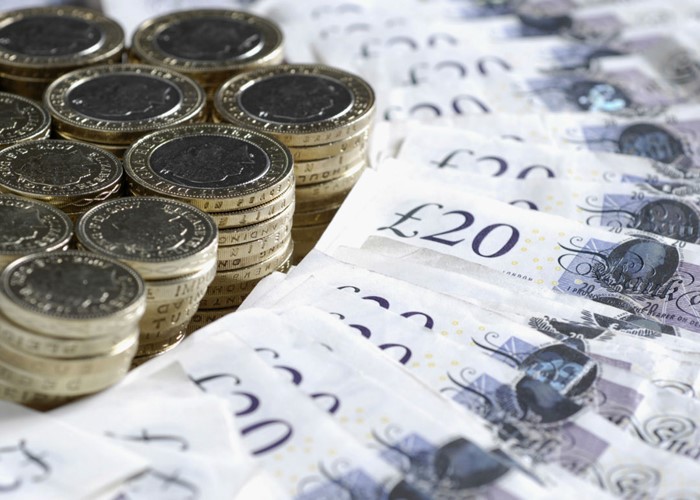 Have You Seen? is a new website that lets you earn cashback by sharing links with friends. We find out if it does what it says on the tin.
Have You Seen? is a new online venture designed to let members earn cash by sharing product links with others on the internet.
You don't need to pay anything to sign up, and (unlike when using cashback sites) you don't need to spend anything before you earn money back.
It sounds like a great little moneymaking tool - but it is as easy as it sounds? We've looked under the Have You Seen? bonnet to find out.
How it works
The first step is to sign up and become a member. This is free to do (though you do need to be 16 or over), and the only personal detail you'll need to enter is your email address. Once you're registered, you can start earning money from the links you share.
When you find a product online (for example, a dress) that you think your friends would be interested in seeing, you copy and paste the link to the item into the share box on the Have You Seen? site. A unique link to that item is then created.
If that retailer is partnered with Have You Seen?, and someone you've shared the link with goes on to buy the item, you should get some commission.
Once you click 'share', you'll be asked to fill in price details for the item and choose whether you want the recipient of the link to get a cut of the commission if they choose to buy that product. Alternatively, you can choose to keep all the commission for yourself!
At the next stage, you'll be shown what percentage of the item's sale price you'll be paid in commission. You'll also be told about any limitations associated with this item (occasionally, retailers put commission blocks on certain products, meaning you won't make any money if you share the link).
Finally, you choose how you want to share the link: You can email it to others, or post it on a social network. At present, Have You Seen? is integrated with Facebook, Twitter and Google+.
Alternatively, you can just browse the product deals already highlighted on this page of the Have You Seen? site. Every retailer shown here is already a Have You Seen? partner, so you can be fairly sure you'll earn commission for sharing these items.
How much will I earn?
Have You Seen? tells us that the average commission made by members is around 5% of an item's sale price.
Have You Seen? negotiates percentage commissions by retailer, not by individual item. That means most items sold by a particular retailer should offer the same percentage commission.
However, I wouldn't rely on the 'up to --%' descriptions under the featured products, as this is the maximum commission paid by each retailer and may not apply to your item. It's worth remembering that some retailers only pay commission on the sales price excluding VAT - and most don't pay commission on postage charges - so this may affect the commission you actually earn.
Your best bet is to paste the product link into the 'share' box, fill in the relevant details and wait to be told exactly how much commission you'll earn from that item. You can then decide if it's worth sharing it.
You also have the option to earn commission by buying items yourself via the site, from the partner retailers that are listed (much like the cashback site model).
Have You Seen? has put together ten tips to maximise your earning.
Downsides to be aware of
Remember that you will only earn commission if the product you're flagging up is sold by a Have You Seen? partner. You can find the full list of participating retailers on this page of the site.
In addition, you will only make money if someone you've shared a link with actually goes on to buy that product - or something else from the same retailer. If you share a link and no one buys anything, you're no better off.
Much like most cashback sites, there are also restrictions on when you can get hold of your commission earnings in your Have You Seen? account. You'll only be able to access the funds once your commission earnings reach £20.
Finally, there's always a risk that you'll irritate friends and family by bombarding them with product links they're not interested in. Most people already have to deal with boring status updates and spammy links cluttering up their social network feeds - so be selective about how often you share links, and with whom!
The verdict
Don't give up the day job - Have You Seen? is not going to make you rich. And there are definitely improvements to be made to the site; it's still in the beta testing stage, so it doesn't have much of a track record.
However, as long as you don't lose all your friends through excessive link spamming, it's a reasonable way to make a few extra pounds.
And the initiative is an interesting departure from the usual cashback site model, in that you don't actually have to spend any money to earn some back.
More on boosting your income:
Free money is not too good to be true
Three simple ideas to help you get richer
Be the first to comment
Do you want to comment on this article? You need to be signed in for this feature