Why the super-rich are good for us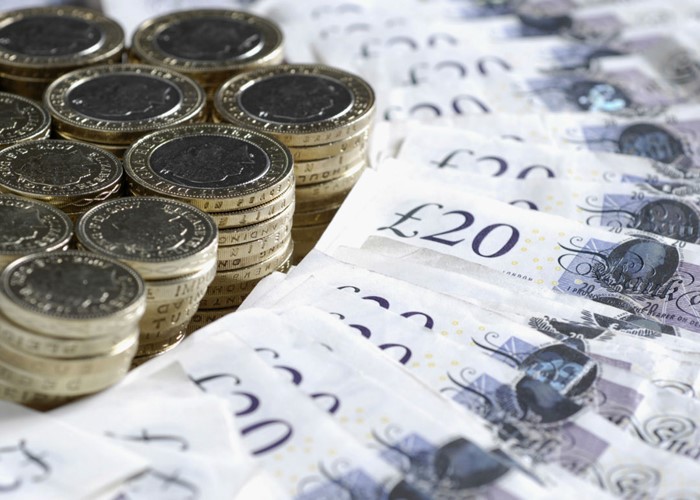 Here are five reasons why we should welcome foreign tycoons to Britain!
It's fair to say the world's super-rich have taken a bit of a battering following the financial crisis.
Groups such as Occupy Wall Street and Occupy London have been protesting on behalf of the 99% against the 1% -- the richest members of society. As a result, there have been public protests, occupations of parts of the City of London, and High Court injunctions aimed at curbing these demonstrations.
Unfair Britain
To be honest, I broadly agree with some of the stated aims of these organisations, because the wider the income and wealth equality in a society, the greater its social problems. Inequality of income or wealth is often measured using the Gini coefficient or index, with 0 indicating complete equality and 1 equating to complete inequality.
Here in the UK, our Gini coefficient has roughly doubled since the Second World War and stood at 0.456 at the end of the Noughties. This puts us in the middle of the major developed countries -- far behind South Korea on 0.334, but well ahead of Italy on 0.534.
Taking the tycoons' side
Despite being part of the 99%, I'm going to play devil's advocate and look at some benefits the 1% bring to society. In particular, I'm going to focus on those super-rich foreign tycoons who have chosen to settle here in Britain.
Through education, entrepreneurship, inheritance and marriage, the top 1% of the world's wealthy just keep getting richer. In 2005, the top 1% of earners pocketed a seventh (14.3%) of all UK income, partly thanks to reduced taxes on high earnings. Half of these high earners work in the financial sector, which is bouncing back after the taxpayer-funded bailouts of 2008/09.
To be in the top 1% in the UK, you need to earn over £150,000 a year. However, I will defend the super-rich: the magnates and tycoons with wealth ranging from the hundreds of millions to the tens of billions of pounds, dollars or euros.
Clearly, the financial elite don't come to Britain to enjoy year-round sunshine and blue skies, so why do they live here and what benefits do they bring to the table? Here are five gains that spring to mind:
1. Higher employment
The super-rich often employ large numbers of people, either in the companies they own and manage or as their personal staff. This is especially the case for those who choose to build businesses in Britain, or locate and manage their wealth here. The more people these magnates employ, the more the UK benefits from higher employment and a bigger tax haul.
2. UK investment
The top 0.5% of the world's population -- perhaps 30 million people -- own nearly two-fifths (38.5%) of its total wealth. What's more, the UK accounts for less than 0.9% of the world's population, yet has over 6% of the world's millionaires.
The super-rich are attracted to the UK for many reasons, including our solid legal system, strong property rights, and political and social stability. As a result, many decide to settle in Britain permanently, with some choosing to invest part of their wealth here. Obviously, the UK benefits enormously when foreign moguls and industrialists pour their wealth into establishing and expanding businesses within these shores, not least from job creation and higher tax revenues.
3. Spending
The rich like to dress expensively, look great and have (expensive) fun. Accordingly, they spend fortunes on luxury items, as well as paying out large sums for everyday pleasures.
For example, many of the super-rich are huge fans of British brands, so they spend freely on goods from the likes of Asprey, Barbour, Burberry, Dunhill and Mulberry. As well as splashing out on designer clothing and high-end brands, the rich spend wildly on beauty treatments, hairdressing, flowers and cosmetic surgery. Also, they like to own fast cars from marques such as Aston Martin, plus the obligatory ocean-going yachts and private jets.
Of course, when these upmarket items are bought in the UK, they attract VAT (Value Added Tax) at 20%. Therefore, for every £1 million the super-rich spend before VAT, the Treasury collects £200,000 of VAT on top.
4. Taxes
One reason why the super-rich come to the UK is our extraordinarily generous tax treatment of foreign non-domiciled residents ('non-doms'). Instead of demanding taxes on all their global income and gains, we choose to tax non-doms only on their UK-generated earnings. Alternatively, non-doms can opt to pay a yearly tax levy, which started at £30,000 and was increased to £50,000 in the latest Budget.
In 2010/11, this non-dom tax levy came to £153 million, which the Treasury would not have received had these rich folk chosen to live elsewhere. While this is only a tiny fraction of the £155 billion of income tax to be collected in 2012/13, it is better than nothing.
5. Property
According to upmarket estate agents Knight Frank, London is the most attractive city for the world's tycoons. This is partly thanks to a 25% to 30% decline in the value of sterling, which makes UK property much cheaper for foreign buyers.
Of course, living in London isn't cheap, especially if you're after a top-end mansion. Partly due to demand from Greek, Italian, Russian and Far Eastern buyers, asking prices in the City of Westminster have risen by nearly half (49.6%) in the four years to February 2012. These days, £1.5 million won't get you much more than a two-bedroom flat in the City, Mayfair or Kensington & Chelsea!
It's worth pointing out though that these sharply rising house prices are a good thing only if you already own property in Central London. If you're looking to buy, then steeply higher prices spell bad news. By lifting prices, the super-rich make owners of premium properties richer, but also make it tougher for everyone below to climb the property ladder
However, there is another benefit to their house buying, although it's one that's been hotly debated. Following the Government's move in last month's Budget to increase the top rate of stamp duty, the super-rich will now pay 7% on purchases of £2 million+ properties to 7%. There's also the introduction of the whopping 15% for properties bought via a company or similar bodies. Although whether this raises significant extra revenue remains to be seen .
In summary, while we may dislike the super-rich and envy their lifestyles, we should accept that their wealth produces some 'trickledown effect' that benefits the UK as a whole.
Disagree? Tell us why in the Comments box below.
Budget stamp duty rise slammed as 'exceptionally damaging'
Inflation basket: how Robert Pattinson and Apple affect our money
Money morals: can you afford to be ethical with your cash?
Be the first to comment
Do you want to comment on this article? You need to be signed in for this feature