The towns where taking in a lodger could make you mortgage free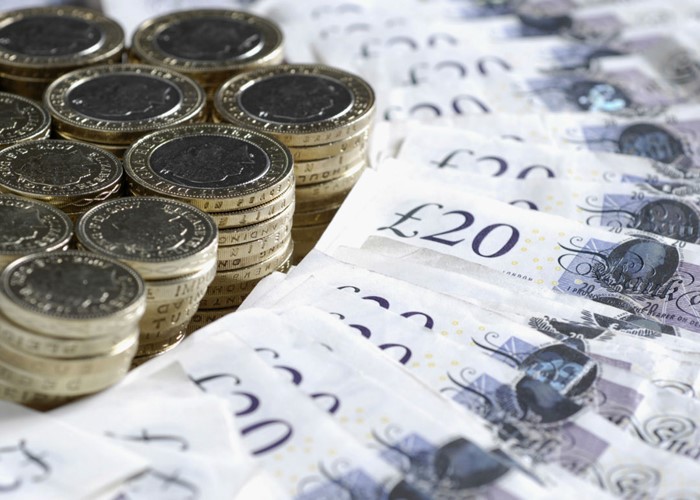 Renting out a spare room in one of these regions could quash your monthly mortgage payments.
It's the light at the end of the tunnel for homeowners: becoming mortgage free. Unfortunately for most borrowers, the journey to outright ownership is a long and dark one.
However, if new research is to be believed, some homeowners could be taking advantage of a modern mortgage shortcut. Spareroom.co.uk has compiled a list of UK towns and cities where property owners can live mortgage free by renting out a spare room to a lodger.
Mortgage-free hotspots
The research places Hull at the top of the list. Homeowners choosing to take a lodger in the city can expect their full monthly mortgage repayments to be offset by the rental income, and to earn a further £1,064 annual profit.
The house and flat share website put the research together by looking at the average annual mortgage repayments for a two-bedroom house. The average mortgage rate according to Moneyfacts.co.uk for an 80% loan-to-value mortgage fixed for two years (4.30%) was applied to the average price for a two bedroom house in each region. This was then compared to the average rental income for one room.
In Hull, the annual mortgage cost on an average two-bedroom house worth £90,000 is £3,096; a figure more than cancelled out by the average yearly takings from a lodger of £4,160.
Blackpool comes out second in the list. Owners of an average two-bedroom house worth £105,000 in the Lancashire seaside town could clear their monthly mortgage liability and net £860 every year by taking in a lodger.
Manchester is the first major city to appear in the list at fourth place. An average two-bedroom property in the city will cost you £102,000, giving annual mortgage payments of £3,509. But homeowners stand to earn £4,316 by renting out a room – giving an overall net gain of just over £800.
Belfast and Glasgow follow Manchester on the list. Liverpool, Sheffield, Birmingham, Nottingham and Bradford also appear. (The full Spareroom.co.uk list is at the bottom of this article.)
Unsurprisingly, owing to the high cost of housing, London does not feature in the research. An average two-bedroom house in the capital costs £350,000, giving an annual mortgage cost of £12,040 – far higher than the average rental income of £8,268. In fact, very few towns or cities in the south of the UK appear in the rundown at all.
Rent a room scheme
Even if potential earnings from a lodger are not enough to cancel out your mortgage liability, renting out a room is still an efficient way to boost your income. The Government's rent a room scheme allows homeowners or renters (with the permission of the landlord) to earn £4,250 tax free by taking a lodger into a furnished room.
This allowance is applied to gross income – in other words, the amount you earn from rent before you subtract your expenses. Because of this, it may actually be beneficial for some people to opt out of the scheme.
For example, if you have an annual rental income of £8,000 and expenses of £4,500, under the rent a room scheme you'll be liable to pay income tax on the £3,750 that exceeds the £4,250 tax-free threshold. However if you opt out you'll be able to write off the £4,500 of expenses and only pay income tax on the £3,500 profit – meaning your total tax bill will actually be less that it would if you took the scheme's tax-free allowance.
And this isn't the only issue you'll need to keep in mind if you are planning on taking in a lodger…
Tips for taking in lodgers
Look around thoroughly: There are several ways to track down a suitable lodger. Spread the word of your spare room among your friends, put the advert up on Facebook and Twitter and keep asking around. That way, you may find a familiar face keen to move in. If this doesn't work, try placing an advert on an internet listing site like spareroom.co.uk, easyroommate.com or gumtree.com.
Do your homework: Using an online listing site to find a lodger can enable you to get someone in fairly swiftly. However you'll need to do your homework and vet the person before you agree to let them take the room. Meeting them in person is a must. It's also a good idea to find out about their rental and financial history by asking for references from previous landlords and conducting a credit check.
Check your insurance: You'll need to tell your insurer if you're planning to rent out a room. Failure to do so could void your whole policy. But be warned: taking in a lodger may push up your premiums. Even if your insurer is comfortable with a new person moving in, it's still essential that you read through all of your terms and conditions thoroughly. Clauses may be written in withdrawing certain cover options such as unforced theft if an outsider moves in. The lodger will probably also need to get their own contents insurance.
Draw up a contract: Drawing up a contract for your tenant is also a good idea. Include details of rent amounts, bill arrangements and house rules as well as any deposits paid prior to moving in.
Your experiences
Have you ever taken in a lodger?
Let us know about your experiences using the comment box below.
The list in full
| | | | | |
| --- | --- | --- | --- | --- |
| Town/city | Average price of 2-bedroom house | Annual rental income | Annual mortgage payments | Rental income less mortgage payments |
| Hull | £90,000 | £4,160 | £3,096 | £1,064 |
| Blackpool | £105,000 | £4,472 | £3,612 | £860 |
| Stoke-On-Trent | £99,000 | £4,264 | £3,406 | £858 |
| Manchester | £102,000 | £4,316 | £3,509 | £807 |
| Belfast | £85,000 | £3,536 | £2,924 | £612 |
| Glasgow | £111,000 | £4,368 | £3,818 | £550 |
| Swansea | £102,000 | £4,056 | £3,509 | £547 |
| Sunderland | £98,000 | £3,848 | £3,371 | £477 |
| Telford | £118,000 | £4,524 | £4,059 | £465 |
| Liverpool | £103,000 | £4,004 | £3,543 | £461 |
| Sheffield | £108,000 | £4,108 | £3,715 | £393 |
| Bolton | £102,000 | £3,796 | £3,509 | £287 |
| Walsall | £119,000 | £4,368 | £4,094 | £274 |
| Peterborough | £119,000 | £4,368 | £4,094 | £274 |
| Huddersfield | £109,000 | £4,004 | £3,750 | £254 |
| Birmingham | £121,000 | £4,368 | £4,162 | £206 |
| Newcastle–Upon–Tyne | £123,000 | £4,420 | £4,231 | £189 |
| Coventry | £124,000 | £4,420 | £4,266 | £154 |
| Nottingham | £114,000 | £4,056 | £3,922 | £134 |
| Bradford | £102,000 | £3,640 | £3,509 | £131 |
Source: Spareroom.co.uk
Be the first to comment
Do you want to comment on this article? You need to be signed in for this feature