Virgin Media Broadband: How Richard Branson and Usain Bolt tricked me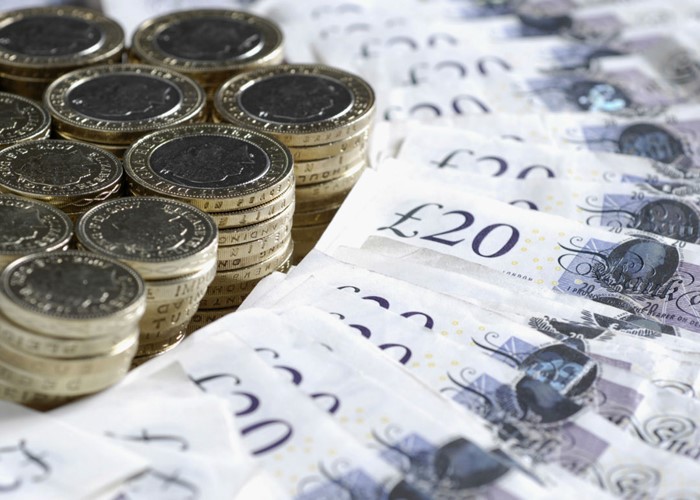 Virgin Media pledged to double its broadband speeds for free. But that's not quite true
Have you seen the latest advertisement for Virgin Media's broadband service?
The advert features Jamaican sprinter and world record holder Usain Bolt dressed in running gear. However, Bolt is sporting a blonde goatee beard to pass himself off as Sir Richard Branson, the billionaire founder of Virgin.
At first, I found the advert gimmicky but amusing, especially when the world's fastest man pulls his signature 'Lightning Bolt' stance.

What's more, as an existing customer, I was pleased with the content of these ads, which informed me that Virgin Media was 'doubling my broadband speed for free'. Later, I visited the Virgin Media website and found out that this upgrade would take place in my area in June.
Thus, my current 10Mb broadband service would be doubled to 20Mb in the first half of this year. So far, so good.
Branson and Bolt let me down
Then, earlier this month, I got a letter from Virgin Media entitled 'Important changes to your Virgin Media account'.
This letter informed me that the cost of my Virgin Media bundle will increase by £2 a month from 1 April. According to Virgin, this is "to make sure we continue to give you the best home entertainment and services", which I translate to read "to boost our massive profits."
What's more, as well as increasing the cost of my bundle (telephone, broadband and digital TV) by £24 a year, Virgin is also changing the evening period for phone calls from 6pm-6am to 7pm-7am. In other words, calls between 6pm and 7pm will no longer be free as part of my inclusive package.
Even worse, Virgin is increasing its call costs quite substantially, but barely mentions this in this letter. Instead, it merely refers me to www.virginmedia.com/changes.
For the record, Virgin's standard connection fee leaps to 14.94p per call. Also, on Monday to Friday, daytime call rates leap to 9.94p a minute, with evening calls (after 7pm) costing 6.1p a minute. Only customers on Virgin's Talk Unlimited package avoid paying these sky-high phone charges.
As a bargain hunter, I consider Virgin's phone tariffs to be nothing short of a total rip-off. That's why I never use its phone service. Instead, I use this freephone number -- 0808 1 708 708 -- to route all my calls through 1899.com's low-cost call service.
What can we do about this?
Personally, I feel that Sir Richard Branson and Usain Bolt have cheated me.
Having promised to double my broadband speed 'for free', Virgin is making three major changes that will all cost me more money. In my view Virgin's latest advert is misleading and untrue. Indeed, I am considering making a complaint to the Advertising Standards Authority.
When is a contract not a contract?
Although I've long admired Sir Richard Branson as one of Britain's most successful entrepreneurs, I'm much less taken with Virgin Media as a company.
When I sign up to an 18-month contract, I expect to pay the monthly fee shown for all 18 months. Instead, this is the third round of price rises by Virgin in the space of a year. While I'm sure that Virgin's small print allows for it to increase its fees (even for existing customers), this still strikes me as a sharp practice.
Nevertheless, with 11 months gone and seven months remaining on my contract, I'm stuck with Virgin until September. When my contract comes up for renewal, I'm going to give Virgin a very hard time.
If you're unhappy with your phone or broadband provider, always remember that you can make a formal complaint about its service to Ofcom, the independent communications regulator. Right now, I'm certainly thinking about complaining to Ofcom about Virgin's misleading and deceitful publicity!
More: Find the best broadband package | Ditch these terrible savings accounts | Five boring ways to make a million
Be the first to comment
Do you want to comment on this article? You need to be signed in for this feature