Big budget month day 14: save money by stopping smoking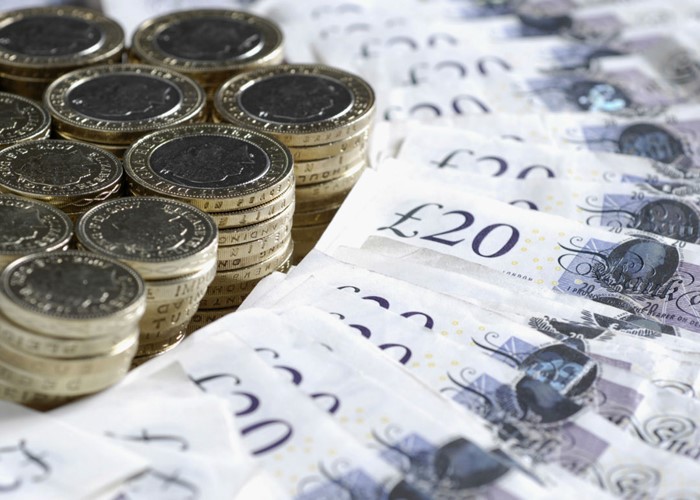 Today is No Smoking Day. If you're a smoker, and someone offered you £163,084 to quit today, would you do it? Because that's how much you save by giving up...
Every day this month we're looking at ways that you can budget better and have more money. Today (Wednesday) marks No Smoking Day, so let's look at one of the most obvious ways to save some serious cash - giving up smoking. If you're not convinced by the health benefits alone, we'll show how quitting smoking could give you hundreds of thousands of pounds over the course of your lifetime.
We'll use an imaginary person called Chris to illustrate our examples.
1) Cash benefits
Chris smokes 20 cigarettes a day, but has decided it's time he gave up smoking and saved some money. So how much will he save exactly?
Well, according to the Tobacco Manufacturers' Association, the current recommended retail price for a pack of 20 cigarettes is £6.95. This means that Chris spends a total of £2,537 a year on cigarettes! So if Chris quits, this will work out to be around £211 of extra cash per month for Chris' wallet, which he can spend on whatever he wants.
2) Boost your savings
If Chris decides not to spend the money straightaway, he could save up this cash instead and put the extra £211 per month into a savings account.
If Chris wants to be able to access his savings without paying a penalty, he should choose an easy access savings account. And right now, the top paying easy access account is the Coventry Building Society Online Saver which pays an interest rate of 3.15%.
By paying his spare £211 into this account each month, after a year, Chris will have accumulated £2,568.88 in savings (based on Chris being a basic rate taxpayer). That's a pretty decent sum of money - imagine what Chris could do with that!
Just bear in mind that the Coventry Building Society Online Saver includes a bonus rate of 1.15% for the first year – so after that, the interest rate will fall. If Chris wants to keep saving, he needs to look for a better savings account once that first year is up.
What's more, the interest rate on the account is variable, so there's no guarantee it won't change.
3) Pay off credit card debt
Another option Chris could consider is paying off his credit card debt.
Chris has a debt of £2,000 on his credit card, which has an interest rate of 16.9%. At the moment, Chris can only afford to pay off the minimum monthly repayment of 2%* of the balance each month. If he continues to do this, it would take him a whopping 31 years and 5 months to clear his balance in full. What's more, he would end up paying a mammoth £3,417.65 in interest.
However, if Chris used his spare £211 to put towards his credit card each month, he would completely clear his debt within the first year, and only pay £145 in interest. So Chris would save £3,263.65! He could then put this spare money into a savings account!
Alternatively, if Chris transferred his debt to a 0% balance transfer credit card, he wouldn't pay any interest at all. For example, the Barclaycard Platinum with 22 Month BT Visa offers an interest-free period for 22 months. Although Chris would have to pay a balance transfer fee of 2.9% (in his case, £58), if he put the £211 towards his debt each month, Chris would still clear his balance well before the 22-month period was up, and he wouldn't have to pay interest.
So compared to the £3,417.65 he'd pay if he was only paying the minimum on his existing credit card, Chris would save himself a total of £3,359.65 (taking the £58 fee into account).
4) Boost your pension
Chris could also consider paying more money into his pension. Chris is 30 years old and earns £35,000 a year. He currently pays £100 a month into his pension and has an existing pension pot of £5,000.
If he carried on paying this amount until he retired at the age of 65, he would have a pension pot of £92,043.86 – equating to an annual income of £4,027.60.**
However, if Chris decided to put his extra £211 per month towards his pension (on top of the £100 per month he already pays), his pension pot would increase to £253,532.18. That's £161,488.32 more!
This equates to an annual income of £11,079.52 - which is £7,051.92 more every year, just because Chris quit smoking and started paying in the extra £211 per month! And, of course, Chris is likely to live longer and enjoy a healthier retirement by quitting smoking now. So it's a win-win situation.
5) Life insurance
As well as the savings Chris will make immediately over the months he gives up smoking, he will also make big savings when it comes to paying for his life insurance. In fact, according to Life Search, if you are classed as a non-smoker, the premiums for life insurance can become around 50% cheaper.
The chart below shows the savings that could be made by quitting smoking for two different age groups:
Age

Sex

Smoker

Non-smoker

Saving over term

30

Male

Aviva

£13.26

Aviva

£7.94

£1,596

30

Female

Aviva

£10.03

Aviva

£6.51

£1,056

40

Male

Aviva

£29.13

Bright Grey

£15.96

£3,951

40

Female

Aviva

£25.39

Aviva

£12.78

£3,783
Quotes assume £150,000 of level term assurance over 25 years, guaranteed monthly premiums.
So in the case of Chris, he could save a whopping £1,596 in life insurance premiums over the term of his policy by simply quitting smoking. If he were ten years older, this saving would be even greater at £3,951!
Bear in mind that to be classified as a non-smoker by an insurance company you must have quit smoking for at least 12 months. A cheaper premium cannot be guaranteed because it also depends on your overall health and age, but there is a good chance you will pay less.
Get quitting
So overall, it's pretty clear that giving up smoking really can save you a lot of money – and in more ways than one!
Of course, Chris doesn't simply have to focus on one particular saving. Instead, he could choose to split his £211 per month into chunks so that he can pay off more of his credit card debt, save more, and put more into his pension.
However, over the long term, the most cost-effective solution for Chris will be to pay the extra money into his pension and then pay lower premiums for his life insurance. In fact, by quitting smoking and doing just this, he will save himself a massive £163,084 over the course of his lifetime! All of that by simply quitting smoking!
For help stopping smoking, go to the NHS SmokeFree website. Good luck!
* Or a minimum cash payment of £5, whichever is the greater.
**These figures assume a growth rate of 7% per annum less an annual management charge of 1%. Assumes inflation rises at 2.5% a year.
This is a classic lovemoney article that has been updated
Big budget month so far:
Big budget month day one: how to plan a budget
Big budget month day two: looking at your spending
Big budget month day three: setting your goals
Big budget month day four: make sure you're not missing out on money
Big budget month day five: cut your transport costs
Big budget month day six: save money on food
Big budget month day seven: save money on your energy
Big budget month day eight: cut your utilities spending
Big budget month day nine: have a posh packed lunch on a budget!
Big budget month day ten: how to eat out for less
Big budget month day 11: cancel subscriptions and memberships
Big budget month day 12: how direct debits can save you money
Big budget month day 13: save on music, TV, movies and games
Be the first to comment
Do you want to comment on this article? You need to be signed in for this feature