Money morals: can you afford to be ethical with your cash?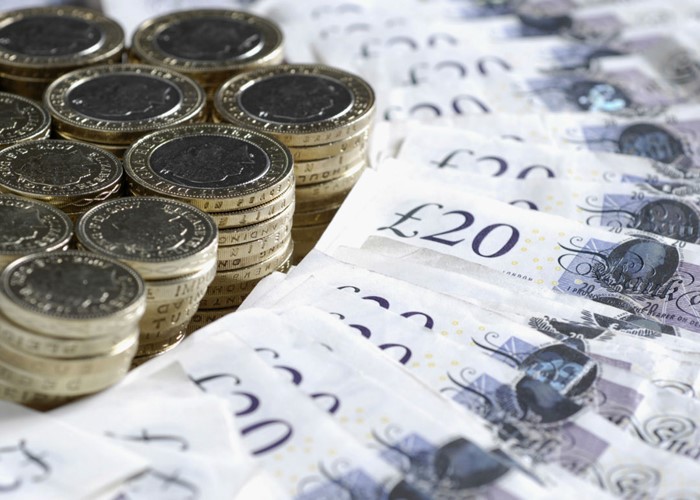 Can you put a price on ethics? Robert Powell looks at a new campaign encouraging the public to boycott the big banks, and asks if we can really afford to be moral with our money.
Arms companies, coal-fired power stations and oppressive regimes. Do you know where the cash you hand to your bank goes? Or, perhaps more importantly, do you care?
Well, the Move Your Money Campaign wants you to. And that's why the group has taken March and renamed it Move Your Money month: 31 days for consumers to pull their cash out of the high street giants and hand it over to an ethical alternative.
But with interest rates so low across the board, and inflation ravaging the nest-eggs of savers, can we really afford to be moral with our money?
Move your money
Move Your Money is a campaign in a similar vein to the Occupy movement. It began in the States where it claims to have prompted more than ten million people to move their money away from the big banks to local, ethical alternatives.
Move Your Money utilises 'ethiscore' – a rating system created by Ethical Consumer Magazine – for grading the money morals of banks. Barclays emerges bottom with a 0.5 out of 20 score. The magazine criticises the bank's high pay and bonuses, unethical investments and operations in countries with dubious human rights records. HSBC is slightly better at 2.5, with criticisms again levelled at executive pay, tax avoidance and environmental damage. Lloyds – a bank that received billions in public bail out cash – scores 3.5, while RBS is rated at 1.5 and Santander at 4.5.
So how do the ethical alternatives shape up?
Current accounts
Current accounts are one of the most prevalent and widely used financial products. If you're looking to improve the ethics of your everyday banking interactions, changing this product seems like an obvious start.
The Co-operative Bank is the only ethical bank to offer current accounts. It has a relatively high ethiscore of 13 out of 20. And what's more, the bank consistently scores highly for customer service – a key factor to consider when choosing a current account.
There are two free accounts offered by the Co-op Bank: Current Account Plus and a Standard Account. The Plus account includes a free £200 overdraft; however it has to be funded by at least £800 every month. The Standard account has no such requirements.
An alternative option is to go for an account with a building society – a mutual organisation that is run by and for members. Nationwide is one of the largest of these organisations. The building society's Flexaccount is a popular choice. It offers free European travel insurance and access to other exclusive deals.
So, for current accounts anyway, ethical and financially competitive alternatives are fairly plentiful.
But what of the products that frequently play home to large quantities of our cash and (in theory) protect it from inflation - savings accounts?
Savings
In the run up to ISA season, Move Your Money has taken a look at the best ethical tax-free accounts to shift your cash to. The campaign recommends a 90-day notice ISA from Triodos – a sustainable bank that only lends money to organisations making a positive cultural, social and environmental impact. The account pays 2.52% for 12 months. A Charity Bank easy access ethical ISA is also flagged, which pays 2.50% interest.
Looking at the whole of market alternatives, it becomes clear that you will have to pay a premium to bank with an ethical organisation. The best instant access rate comes from NatWest. The bank is offering 3.50% on its e-ISA. But as well as compromising on ethics, you'll also have to stump up a minimum of £30,000. Balances over £1 earn 3% and over £10,000 earn 3.25%.
Cheshire BS could be a good compromise for many ethically-minded savers. The provider is offering 4.00% on an 18-month bond or 3.35% instant access – and what's more, it's a building society.
It's a similar story for regular savings accounts. All of the ethical banks recommended by Move Your Money – as well as the Co-op Bank – have interest rates of around 2.50%. The top mainstream rates are in excess of 3%.
It's a grim paradox that to protect your cash from an economic climate created predominantly by the big banks, you'll – in most cases anyway – have to hand your money back to the big banks.
However, when it comes to savings, there is another option.
Other options
Over the last few years a new breed of financing platform has emerged that allows savers to choose exactly who their cash is lent to. Dubbed peer-to-peer (P2P) lending or social lending, these sites essentially act as a middle man, putting borrowers in touch with lenders. It's not so much ethical banking, as it is 100% transparent banking. And what's more, the rates of return aren't bad either.
Zopa is the biggest P2P platform, allowing you to lend to other individuals. But if you're intending on putting your cash to work on projects and businesses you ethically agree with, Funding Circle is a better bet.
The site allows you to lend money to businesses – all of which are credit checked by the site. You can also ask questions of the borrowers to establish exactly what your cash will be spent on. This allows you to lend to local companies you ethically agree with and care about.
On the flipside, it also gives small and medium-sized enterprises a social funding avenue outside of the slow and stagnant mainstream banking sector. If that isn't some antidote to our poisoned banking system, I don't know what is.
The returns available on Funding Circle are also very competitive and higher than mainstream and ethical banks. The average gross yield is currently 8.3%, minus a 1% annual fee and any bad debt which is estimated at 0.6% for low risk borrowers and stretches to 3.3% for those of average risk.
Moral affordability
In my view, there's a distinct difference between ethical saving and ethical current account banking.
Savers who use an ethical bank will have to trade off interest for a morally gleaming account. This is a somewhat pointless and costly exercise when platforms like Funding Circle and Zopa allow you to lend completely transparently, bypass the big banks and – let's take the rose-tinted shades off for a second – earn a healthy return.
But for current accounts the state of play is different. Opting for an ethical bank over a mainstream bank could well be better for everyone: just compare the customer service of the Co-op Bank to Barclays or Santander. After all, beyond the bonuses, cashback offers and exclusive perk gimmicks, isn't good customer service all most regular people want from a current account?
As for Move Your Money, the campaign's aims are certainly admirable, and the direction it is trying to push the banking sector in is undoubtedly a positive one. But with inflation still so high and interest rates so low, there has to be a line.
It's a shame that it's taken the deepest financial crisis in a generation to convince people that the world of money needs a few more morals.
What do you think?
Are morals and money compatible?
Let us know in the comment box below.
More: Three years of low interest rates: winners and losers | The one-year savings bond that offers a 5% return!
Be the first to comment
Do you want to comment on this article? You need to be signed in for this feature