Big budget month day 13: save on music, TV, movies and games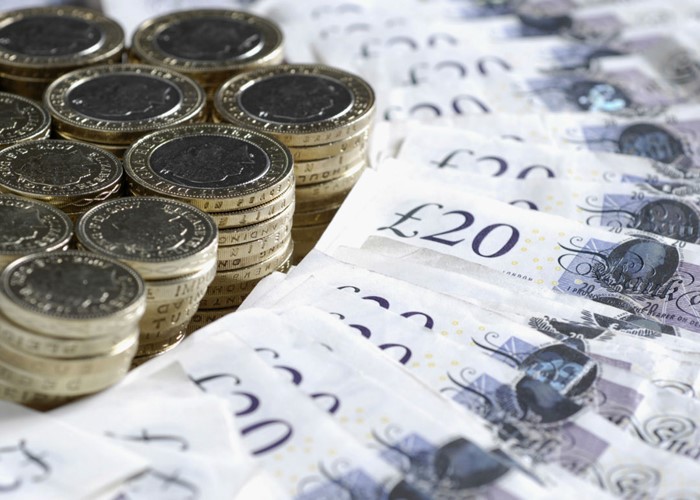 In today's article, we look at how to cut back on what you spend on home entertainment.
Do you shell out a fortune every month on home entertainment? There are ways you can cut right back on this spending while still enjoying the very latest music, TV, movies and games. Here are some tips.
How to save on music
There are several websites that allow you to stream music for free. The biggest is arguably Spotify, which offers a free, ad-funded service where you can listen to millions of tracks on your computer. The service has placed some restrictions on free memberships in the past year - you can only listen to a maximum of ten hours a month and one track a maximum of five times. If you want to lift those restrictions and stop the ads, the Unlimited service costs £4.99 a month.
Or there's We7, which also allows you to stream tracks but with ads every two or three tracks. Its Premium, ad-free service is also £4.99 a month.
Last.fm is also free, and will offer you recommendations based on your musical choices. You can also tag tracks you particularly like.
If you want to watch music videos, head for YouTube, which has pretty much every video ever made.
How to save on TV and movies
Online catch-up TV is growing at a rate of knots. The BBC has its iPlayer, ITV has the ITV Player, Channel 4 has 4OD and Five has Demand 5. So there's no reason to miss the latest episodes of your favourite show. As shows are repeated on TV, they'll reappear on the players. So there's no need to spend money on expensive box sets. What's more, if you're not watching live TV online, you don't need a TV licence.
YouTube also has a lot of recent and classic programmes available in its TV Shows section, mostly from the Channel 4 archive.
If you want to watch some classic TV for free, take a look at the likes of Blinkbox and MSN's Video Player, which have vintage shows from The Young Ones to Blue Planet. Blinkbox also offers individual episodes from recent series to stream from £1.89.
Blinkbox also has some free films, although they are hardly blockbusters. However, it does also offer pay-per-view movies that you can stream from 99p, from classics right up to recent titles, and some you can download. But if you want to stream lots of movies and TV programmes, take a look at Lovefilm, which offers unlimited streaming for £4.99 a month, or its new US rival Netflix, which has the same deal for £5.99 a month. You can read about how Lovefilm and Netflix compare in Netflix vs Lovefilm: the cheapest way to watch films.
YouTube has also muscled in on the streaming action, with a films service that has films from 99p for older titles up to £3.49 for recent releases. HMV also offers a service called HMV On-Demand where you can stream movies from 99p and Film4 has the pretty much identical Film4OD.
If you prefer going to the cinema, we'll be covering this in a forthcoming article on nights out for less.
How to save on games
There are a variety of places to play games for less online. Leading the way is online gaming portal Steam. This site allows users to download a sizable catalogue of cutting-edge games for a free subscription and a typical charge of £25 per game.
And that's not all - the service provides free multiplayer options, free game weekends and heavy discounts on selected titles. You can also access games from multiple PCs - your games are associated with your account, not your computer - while game updates are installed automatically.
Critics of the service point out that new release games are sometimes available more cheaply in physical formats; so if you don't need multiplayer options, you may want to look at less expensive but more straightforward download services.
Among the simpler, cheaper alternatives is GameFly, which offers new releases available for direct download and older games at bargain prices. Older gamers may prefer the classics on offer at Good Old Games - all of which boast super-cheap prices, particularly as UK gamers purchase in US Dollars.
More casual gamers - or people just wanting to kill an hour or two at home - can also find free simple arcade games to play online at Mousebreaker and Miniclip. What's more, attaching your PC to your TV through an HDMI socket or a lead running from its S-Video output could help you create your own low-cost games console!
If you want a physical console game, Boomerang, Lovefilm and Blockbuster offer the option to rent them. Packages start from £3.99 a month.
Finally... watch your broadband usage limits
If you are streaming music, TV shows, films or games, just keep an eye on your broadband download limit as all these activities count towards it. Our broadband comparison partner Broadbandchoices.co.uk offers a free Broadband Download Monitor.
Do you have any other (legal) suggestions? Let us know in the Comments section below.
Big budget month so far:
Big budget month day one: how to plan a budget
Big budget month day two: looking at your spending
Big budget month day three: setting your goals
Big budget month day four: make sure you're not missing out on money
Big budget month day five: cut your transport costs
Big budget month day six: save money on food
Big budget month day seven: save money on your energy
Big budget month day eight: cut your utilities spending
Big budget month day nine: have a posh packed lunch on a budget!
Big budget month day ten: how to eat out for less
Big budget month day 11: cancel subscriptions and memberships
Big budget month day 12: how direct debits can save you money
Be the first to comment
Do you want to comment on this article? You need to be signed in for this feature