Avoid this mobile phone bill shock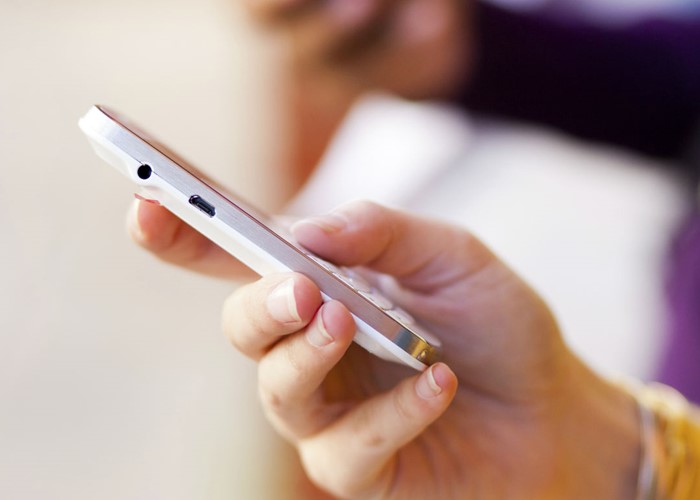 As Ofcom sets out plans to tackle unexpectedly high phone bills, Robert Powell looks at how you can cut your monthly mobile spend.
Peel back the envelope, take a sharp inhalation of breath, and ponder how the figure on the sheet in front of you came about. It's a routine more than a few of us have been through. And now there's an official name for it: bill shock.
Following a review into the causes of unexpectedly high bills in the communications sector, the regulator Ofcom has identified mobile phone customers as the group most likely to be hit by the problem.
The research shows that as many as 1.4 million mobile phone contract customers may have been affected by 'bill shock' in the past six months. As a result, the regulator is taking steps to get phone companies to restrict the amount customers can spend when using their mobiles.
Caps and alerts
Ofcom wants providers to develop and promote opt-in measures such as caps and alerts that are triggered when a certain bill price limit is breached. The feasibility of maximum liability limits, to combat high bills resulting from phone loss and theft, will also be explored.
One main cause of 'bill shock' targeted by Ofcom is overseas internet data charges. EU Roaming Regulation already requires all mobile operators to apply a cut-off limit once a mobile internet bill reaches 50 Euros (around £42) per month while travelling around Europe.
However Ofcom – supporting proposals from the Body of European Regulators for Electronic Communication (BEREC) – wants these caps to be extended worldwide. The EU is set to decide on these rules in April, with a view to introducing them in June. So until then, Ofcom is asking providers to voluntarily introduce equivalent caps.
Ofcom also wants steep price reductions in overseas roaming costs. Currently set at around 25 eurocents per MB of data, BEREC estimates charges should fall to just 5 eurocents per MB by 2014.
But there are a few other ways you can avoid bill shocks…
Exceeding allowances
When making calls within the UK, the simple way to stay within limits is just to keep checking your remaining credit balance, free minutes and texts. A head in the sand mentality is a sure way to trigger a shockingly large bill.
If you're regularly exceeding your allowances it may be worth changing your tariff. Competition in the mobile sector is now so fierce you'll always find a deal that will match your needs.
Light users will probably be best off with a standard pay as you go deal, while those who are permanently glued to the latest iPhone will find a contract most cost efficient. The Full Monty from T-Mobile is one of the most comprehensive deals current about – head to this article for our take on it.
Whether you predominantly use text messages or voice calls will also affect what tariff you get hold of. Virgin's 'The Addict' tariff or O2's Simplicity both offer unlimited texts for £15 and £7.50 per month respectively – but you won't get any free minutes. If you're a perpetual mobile chatterer, a tariff such as Three's The One Plan or The Full Monty will be better value.
Most providers now also offer 'bolt on' packages where you can add in extra data, voice call minutes, text or media messages or overseas call minutes. If you're regularly exceeding your original limits, pre-purchasing add-ins will usually be better value than paying as you go.
Mobile internet limits
Picking a tariff with unlimited mobile data browsing is essential if you regularly use the internet on the go. But beware: most tariffs that are sold with 'unlimited' data usually also come with a 'fair use policy' that sets a limit on the amount of time you can spend online. This is often hidden away in the small print, so make sure you read your contract fully before signing anything.
You should also be very careful when using mobile internet overseas. Charges can be extortionate, so make sure you switch data roaming and your network connection off before leaving the UK. If you desperately need to use your phone's internet connection while abroad, try and find a Wi-Fi hotspot that is either free or pre-paid.
Most providers also offer international bolt on data packages. For example, a 30MB daily Europe data bundle on Orange costs £3 per day or £15 per month. Or on Vodafone, 25MB costs £2 per day in Europe or £5 per day worldwide.
But data charges aren't the only international costs that could lead to a shockingly high bill.
Overseas calls and texts
Calling and texting overseas will always cost more than in the UK. So it's important that you know how much you'll be liable for before you even switch on your phone.
Call charges vary by provider and can stretch up to around £2 per minute in far-away destinations. Most phone companies will also bill you to receive calls. Texting is generally cheaper, and it is free to receive messages.
Checking your voicemail while abroad is another possible bill inflator as most providers will charge you the same amount as an overseas call to the UK. If you can do without it, just turn it off before you leave.
Bolt-ons and bundles
If you're a regular traveller it may be worth adding in an international bundle to your mobile package.
Orange offers 25% off your first 200 minutes of international calls and allows you to receive 200 minutes of calls for free for £5.10 per month. You'll be able to boost both allowances to 1,000 minutes for £10.21 per month.
Passport is a free opt-in service for Vodafone customers that allows you to take your standard home rate abroad with you by paying a 75p connection charge every time you make or receive a call.
O2 offers a My Europe Extra bolt-on to those on contracts. It costs £10.21 per month and gives you calls to fixed lines and mobiles within Europe for 25p per minute. Receiving calls is also free. A cap of 1,000 minutes per month operates across both call types.
Phone theft
The best way to protect against shock bills resulting from fraudulent phone calls is to take adequate steps to protect and secure your handset. Take a look a look at this article for more information.
For those with expensive smartphones, getting hold of an insurance policy that covers your handset may also be a good idea. I looked into the best value insurers in this article last month.
More: Get the most cash from recycling your old mobile | Get the best deal on iPhone 4S, Samsung Galaxy SII, Blackberry Bold, Nokia Lumia and HTC Explorer
Be the first to comment
Do you want to comment on this article? You need to be signed in for this feature