A new top instant access ISA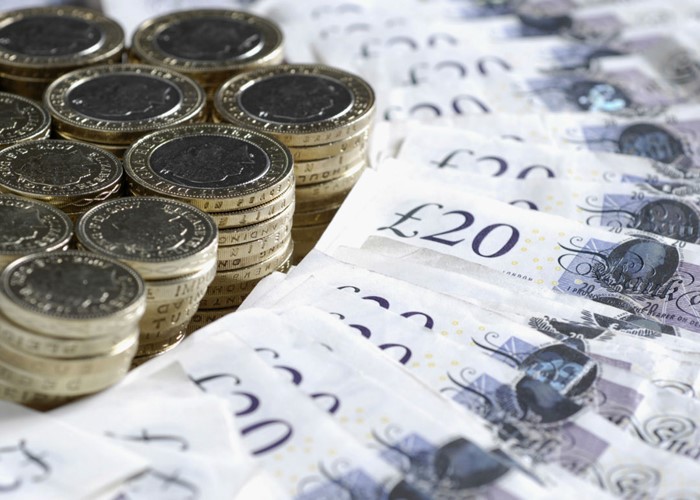 As the ISA deadline approaches, lots of new accounts are being launched or improved. The most striking change is an Instant Access ISA that pays 3.16%.
Now that we're in March, we can say that the ISA season has officially started. The banks know that many savers still haven't opened a cash ISA for this tax year, and they also know that ISA sales will soar as the April 5th deadline approaches.
So it's no surprise that several banks have launched new ISA products over the last week or have increased rates on existing accounts.
I'm particularly excited by Cheshire Building Society's decision to increase the rate on its Direct Cash ISA (Issue 1) to 3.16% AER. That's a great rate for an instant access account and it means that Cheshire is now firmly No.1 in the instant access stakes.
The rate includes an introductory fixed bonus of 2.16% a year which will last until 30 September 2013. That means you have a guarantee that the rate won't fall below 2.16% for the first 18 months you have the account. The minimum opening balance is £1,000.
Thanks to the ISA tax-free wrapper, you, of course, won't have to pay any tax on your interest. So if a basic rate taxpayer was trying to compare this ISA to a conventional savings account, he'd need to find an account that paid 3.95% if he wanted to get an equivalent return to Cheshire's ISA.
The only real catch is that this ISA is only available for new money; you can't transfer old ISAs to this one. But that's not going to be an issue for many savers.
Cheshire is also launching an 18-month fixed rate ISA that will pay 3.7% a year. That's well ahead of the top rate for one-year fixed rate ISAs – 3.3% from the Aldermore 1 Year Fixed Rate ISA.
So if you're happy to lock your money away for a year and a half, Cheshire's 18-month Direct Fixed Rate ISA – Issue 2 is a very attractive option.
6% on next year's ISA
Cheshire Building Society isn't the only building society to do an interesting launch this week. The Cambridge Building Society has launched a kind of 'pre-ISA' called the Cambridge ISA Reserve Account.
The idea is that you open the account now, and pay in money that you're planning to use for next year's cash ISA. The big plus is that your money will start earning interest right now at an annual rate of 6%.
Then on April 6th, your cash will be automatically transferred to an ISA with Cambridge Building Society. If you don't already have an ISA with Cambridge, you can choose from any of the building society's current range of cash ISAs.
Trouble is, none of Cambridge's ISAs are market-leaders. So although you'll get a great interest rate on your money in March, you'll then lose out after April 6th, as your cash won't be earning a market-leading rate.
Let's imagine you put £5,000 in Cambridge's ISA Reserve Account on March 5th, and earned a month's interest at 6% AER. That works out at 0.49% for the month or £24.50.
You could then transfer your money to the Cambridge 1 Year Fixed Rate ISA on April 6. This account pays 2.85% a year, 0.45% behind the market-leading one-year ISA from Aldermore. That means you earn £22.50 less with the Cambridge ISA than with Aldermore.
In other words, if you go with the Cambridge ISA Reserve now, you'll make £24 in March, but you'll then lose £22 over the following year when compared to the Aldermore account. Your overall gain will be £2.
Your other option is to stick £5,000 in the ISA Reserve now and then put it in the Cambridge Instant Access Cash ISA on April 6th. The rate on that ISA is only 1.3%, but you could quickly move it to another ISA and get a better rate there.
In theory, you shouldn't lose any interest during that transfer process, but moving your money can be a bit of a pain.
The big boys
It's not just the building societies who have been busy in the ISA market. The big banks have been making a splash too.
Barclays has launched the Loyalty Reward ISA which is an instant access ISA paying 3.05% AER. The attraction here is that the rate is guaranteed to move in line with any changes in the base rate up until 31 March 2014. What's more, the minimum deposit is just £1. However, the account is only available to existing Barclays customers.
Meanwhile Lloyds has launched a 2-year Fixed Rate ISA that pays 3.7% on balances over £10,000. The rate is 3.4% on smaller balances right down to just £1. Given that the current annual limit for cash ISAs is £5,340, you'll have to transfer in at least one existing cash ISA to get your balance up to £10,000.
Before I finish, here's my selection of the best Cash ISAs on the market right now.
Best instant access cash ISAs
| | | | |
| --- | --- | --- | --- |
| Account | Interest Rate | Minimum deposit | Bonus |
| | 3.16% | £1,000 | 2.16% bonus until 30 September 2013 |
| Nationwide Online ISAIssue 3 (only for nationwide customers) | 3.1% | £1,000 | 2.1% bonus until 30 September 2013 |
| | 3.05% | £500 | 1.35% bonus for 12 months |
| | 3.05% | £1 | 1% bonus for 12 months |
| | 3% | £1 | 1.96% bonus for 12 months |
Best fixed rate ISAs for up to two years
Account

Duration of lock-in

Interest Rate

Minimum deposit

Notes

2 years

3.7% for £10,000+

3.4% for £1-£9,999

See interest rate

Can transfer in

18 months

3.7%

£1,000

New subscriptions only

12 months

3.3%

£1,000

Can transfer in
More: The UK's worst cash ISAs
http://www.lovemoney.com/news/property-and-mortgages/house-prices/14765/nationwide-house-prices-keep-rising--for-now
Be the first to comment
Do you want to comment on this article? You need to be signed in for this feature