Improve your bargaining skills: how to haggle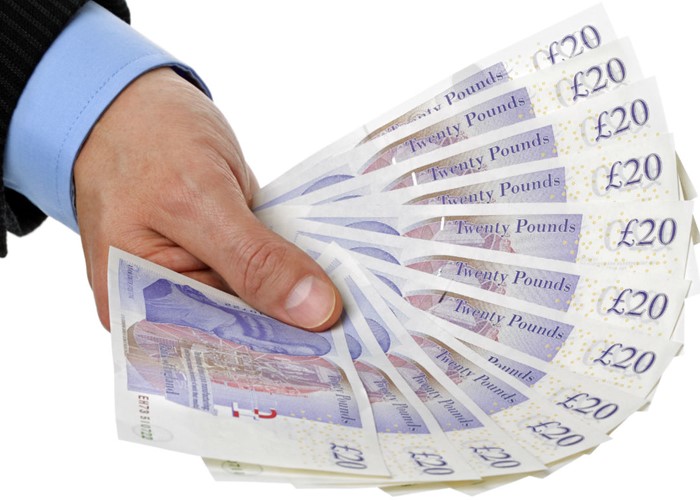 Haggling and bargaining can save you serious money. We explain the two rules of confident negotiation.
Haggling is on the up, with over half of us more likely to negotiate on price than five years ago, according to research by Santander.
But, as a nation, we don't get a great deal of practice. Personally, I've had a lot of successes with haggling, so I have a few tips to share.
There are all sorts of things I could write about. For example, containing your emotions is useful. That saved my family hundreds when I stunned the undertaker by haggling over the cost of my mum's funeral days after her death, which clearly didn't normally happen. Then there is turning on the charm, which some people – ok not me – can do quite naturally.
But these aren't the defining factors in haggling. Here are the two techniques that, in my experience, lead to confident negotiations with the right outcome:
1. Understand what a fair price is
You can't just announce a ludicrously high or low figure and expect to meet at a fair price. You need to know what a fair price is for both you and the person you're dealing with. You need to be clear in your head what an unfair price is, too. By truly understanding what is fair and unfair - which takes great personal honesty - you can negotiate confidently and with moral authority. This helps defeat your shyness.
It also leads to the best outcome for you: if your opponent is willing to deal at a fair price – or even better a great price – you make a deal. If not, your best outcome is to walk away. You should feel good that you made the right decision in either event.
I'll give you an example of a deal I made at a fair price. I have negotiated a lot on estate agent costs in the past. As a tenant who moved around a lot, agents wanted to charge me large fees and not all of them have fairly reflected the work involved. In any case, agents get paid well enough for administration by the landlord, so I don't want to pay them twice.
These fees can also unfairly put all the risk on the tenant. Take check-out fees. I was once told I'd have to pay £100 when I decided to leave the property, or even more, if I had a disagreement with the landlord. I got this fee removed before signing the tenancy agreement.
Your future landlord, who has already chosen you to be the tenant, is less likely to allow agents to quibble over unfair fees, since that means searching for another customer.
I have written more tips for moving tenants in Dealing with estate agents. That article also reveals how I negotiate terms and conditions, not just price.
2. Turn to auctions
If you don't know a fair price for something, there's a way to try to establish what it is and to get the best price for it in a haggling situation. To do this, you create an auction environment.
I've sold two residential properties by ignoring estate agents' push to set a high asking price. Agents compete for your business by saying they can sell your property for more than anyone else could, which results in inflated expectations and reduced property viewings. For all that agents say how they can sell a home, their words mean nothing if you don't attract any buyers to visit and fall in love with your property. Hence, a high asking price is the last thing you want.
Instead, I put the properties on the market at a starting price that was something of a bargain and watched as the potential buyers swiftly came visiting. This happened to me in both a buyers' and a sellers' market, by the way.
It led to more people visiting and liking what they saw. That in turn led to multiple, rising and competing bids. I could then see where the bids levelled off, indicating what a fair price for the property was in the market at that time. This isn't always what you expect: we often deceive ourselves that our properties are worth more than they are.
When a bidder bid yet more than the others, I could then see how the "auction effect" caused over-exuberance and, therefore, a price that was better than fair, and somewhat in my favour.
I faced a great deal of resistance to this method from one of my estate agents, a large one with many branches. It subsequently forgot to acknowledge my strategy's success, but it wrote to all its customers to explain the new selling method it had developed: a method that, strangely enough, bore a 100% resemblance to my own strategy.
Unquestionably, you'll attract some bargain hunters with this tactic. Ignore their offers, even if you get no better ones. If you're worried about the ethics of rejecting a bid that matches your starting price, just remember that these people are trying to take advantage of you. Your tactics are just as fair as theirs.
If you get just one offer when you think you set your property at a bargain price, you probably didn't. Remember, on average, people are setting their asking prices around £50,000 higher than the properties eventually sell for. No wonder property sales are taking so long.
If you're buying something rather than selling, you can easily watch other auctions to estimate a fair price, before you buy yourself. With property you might look at the price of those sold in the area.
For many other items, eBay is a great place to look. Find similar items to the one you're searching for and use the "Add to watch list" feature. Take a look again when the auction is over. If an item attracted just a few bids, the final one is probably roughly fair. If there were lots of bids, you might have to make an adjustment: the final few bids could well have been over-exuberant.
More: compare mortgages through lovemoney.com | £300 of benefits with your car insurance | The savings account that's better than the best
Be the first to comment
Do you want to comment on this article? You need to be signed in for this feature