Save money at the salon: How to cut the cost of your haircut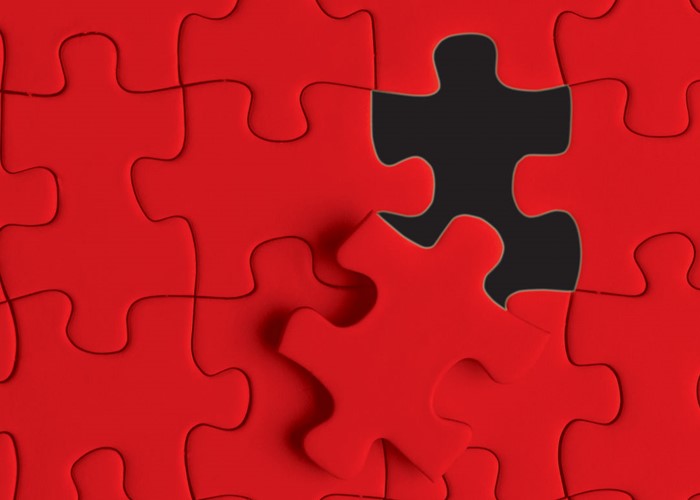 A trip to the salon or hairdressers can cost a small fortune. But these tips will help you cut the cost of getting your hair cut!
Your hair can cost you a small fortune.
With prices for women being on average £50 for a cut, £35 for a blow dry and well over £100 for a colour (and not an awful lot cheaper for men!) you can walk away from the salon seriously out of pocket. You could be forgiven for thinking these prices only apply in high-end salons, but the truth is that even your local 'normal' salon is often not much cheaper.
The most expensive hairdressers in the UK
The Michael John Salon in Mayfair charges £162 for a shampoo, cut and finish for ladies and £117 for men. If you fancy a bit of colour you could pay anything from £110 for a tint to £300 for a head of highlights. So, if you are a woman wanting a cut and colour you could be looking at just under £462 for your visit.
At the Stuart Phillips Salon in Covent Garden, if you want Stuart himself (and who wouldn't?!), you are looking at £200 for ladies and £115 for gents, with a blow-dry costing between £80 and £115. Add on up to £220 for a full head of highlights, and you are looking at over £500 for your cut and colour.
This is nothing compared to the VIP International Experience that Mr Phillips offers to global cash fritterers. The Gold Package costs £8,000 (plus VAT), but it does include a limo from the airport to the salon, champagne, lunch, massage, products and a limo ride back to the airport on top of your hairstyling.
The Diamond Package costs a ridiculous £20,000 plus VAT, but includes a limo, first or business class flights, a top class London hotel, champagne lunch or dinner, massage, hair style and products to last a year. The icing on the cake is that you can request a musician or pop group to come and entertain you during your appointment.
There is a Platinum Package as well, but goodness knows what that would entail – perhaps a lap-dance from Stuart – and prices are 'on demand', so let your imagination run wild.
Why are some salons so expensive?
I spoke to Nexus Revolutions Ltd, a salon management and consultancy service based in London, and was told that things like salon demographics, the grade of professional products used and experience levels can all influence how much a salon charges. Salons are also advised against heavily discounting their services, as it can have a negative effect on their image.
Nexus advises them not to undervalue their services by trying to match competitors' prices and to be proud of what their salon experience is worth. Don't forget that salons are businesses, and the staff often work hard to make sure they offer the best possible service. If you find a salon you are happy with, with fantastic service and great staff, then it might be worth paying that little bit more, at least once in a while!
However, it doesn't always have to be such a budget-busting experience. Here are ten great moneysaving tips for cutting the cost of getting a cut.
1) Know what is included in the price
I once went for a cut that I was told would cost £50 but when the bill came it was £97!
It broke down like this: £50 for the cut, £35 for a blow dry and £12 for a conditioning treatment (that I did not know I was receiving). When the stylist who cut my hair asked if I wanted it blow-dried (for £50 I had assumed that was part and parcel of the service) I said yes, not realising that would cost more. If a trainee had come to wave a hair dryer over my head, it would have been free apparently.
The mystery conditioning treatment had occurred when my hair was being washed and I was asked if I wanted conditioner. Saying yes, they then squeezed a blob of conditioner from a large bottle by the sink, slopped it on and voila - £12 extra. Although you might feel a bit tight asking 'How much is that?' to every query it can make a significant difference.
2) Downgrade your stylist
You can save a great deal of money by asking for a junior stylist. The difference in price can be staggering.
These stylists are all well-trained and you have the added security of a gaggle of higher-grade stylists hanging around who can put any mishaps right straight away!
3) Be flexible
If you're flexible on your appointment times, great savings can often be made earlier in the week, mid-morning and mid-afternoon during the salon's quieter times.
So, a quick phone call to your salon to find out when their off-peak times are could save you money.

4) Join the Digital Age
Look up local salons to follow on Twitter or drop in and give them your mobile number. Tech savvy salons often send out last minute offers to fill their appointment slots which you might be able to take advantage of.
5) Don't get sucked into buying expensive salon products
With prices at around £20 a bottle for L'Oreal salon grade Kerastase shampoo, as opposed to £2.30 for a supermarket purchase of L'Oreal Elvive, can salon products ever be worth it?
A look at the ingredients lists shows that they are remarkably similar, but it is rare to find a hairdresser who doesn't extol the virtues of salon shampoos. Opinion is split with some saying that, as hair is actually dead, it can't absorb all these exotic ingredients and vitamins, while others believe that salon products are effective and worth the cash.
If you want a truly cost-effective hair treatment there are lots you can make at home, like olive oil and honey conditioning masks, or vinegar rinses which some swear leave their hair in better condition than any expensive shampoo!
6) Sign up to loyalty schemes
A lot of salons now run loyalty schemes, such as Headmasters salon, which runs the HM Club. Join online and get a Headmasters card giving you 25% off all services, as well as a bunch of discount vouchers for products, and Refer a Friend vouchers which allow both you and a friend to get 50% off services.
7) Look for offers and vouchers
Don't forget to look out for deals on groupbuying or voucher websites.
Simply sign up, enter your area and search for the product or service you are after. A current deal in my area on Groupon shows a whopping 60% off a cut, wash, blow-dry and conditioning treatment – you only pay £21. Wowcher works in a similar way, and there are deals like 80% off a colour, cut and blow dry at a top salon – was £263 but now only £55!
8) Frequent more than one salon
When you have not been for a few months, many salons will send out incentive vouchers and discounts to entice you back.
I recently received a letter from my local salon offering 50% off my next visit. So, spread your custom around a few different salons and you might find them begging you to come back!
9) Become a model
Or, more precisely, a training dummy.
There are lots of salons that will offer free cuts or colours with their trainees. An experienced stylist will oversee proceedings, so you are not likely to walk out with a green Mohican (unless requested).
You can also sign up to be a model at one of the teaching academies, like the Vidal Sassoon teaching academy in London. Sign up to be a Cut & Colour model, but be prepared to be in it for the long haul – you are advised to allow about five hours for the process! You used to be able to cut a voucher out of a newspaper like the Metro or Evening Standard for these cuts, and they would either be free or only £10, depending on what you are having done. However, there now seems to be a price list for the Vidal Sassoon academy. It is still considerably cheaper than most other salons though, with haircuts from £12 and colour from £19, so it is still well worth it, if you have the time.
10) Try a mobile hairdresser
These will usually be considerably cheaper as they don't have the overheads of a salon. They can be useful if you need to fit a haircut in around a busy life as the whole family can get their hair sorted at the same time.
Prices are much more reasonable, around £20 for a cut and blow dry, around £30 for hair dye or half head highlights, and anything between £5 and £10 for a kids cut. Men can even have a dry cut for under a tenner, perfect if you are not over-endowed in the hair department!
Many thanks to Nexus for their help in compiling these tips
More: How to call 0845 and 0870 numbers for free | The cheapest online photo printing websites
Be the first to comment
Do you want to comment on this article? You need to be signed in for this feature