Tesco launches unlimited broadband for £2.50 a month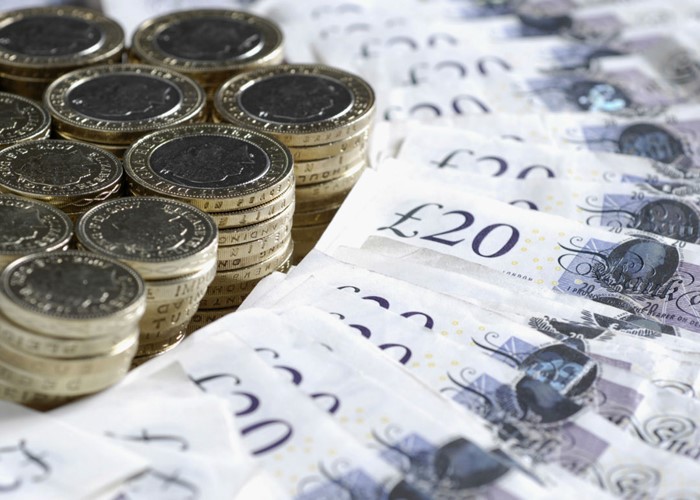 For just £2.50 a month you can enjoy unlimited broadband use from Tesco Broadband.
Tesco has launched a new broadband package, offering users unlimited internet for just £2.50 a month.
Inevitably, there is a slight catch. The deal is not available on a broadband-only deal – instead you'll also have to sign up for Tesco to provide your landline telephone.
So what's included in the deal?
Let's start with the broadband side, For 12 months your internet coverage will set you back just £2.50 a month, so long as you quote the code HALFBB-C when ordering. After that period the broadband costs jump to £6.50.
There is no limit to your downloads, so it's likely to appeal to those who like to download a lot of films or music.
Tesco emphasises that the speed you'll enjoy depends entirely on your area, though where I live I'm told the broadband speed will be up to 20Mb. Given I live about as far from the exchange point as it's possible to be, I know the chances of such speeds are minimal though. If you want to increase the speed of your internet connection, check out Speed up your broadband!
You also get a wireless router included free.
There are two phone packages to choose from. The first offers free calls in the evenings and at weekends. The second package covers all of your calls, whenever they are made, for £4.50 a month. In both cases line rental of £13.75 a month applies. You can also keep your existing number.
The packages are available on 30-day rolling contracts or 12-month contracts. If you go for the year-long deal, there is no set up fee. But if you go for a rolling contract a £40 set-up fee applies.
So in terms of monthly cost you are looking at an outlay of 16.25 a month for the evening and weekend calls package or £20.75 for inclusive anytime calls.
Who can get it?
The deal is exclusive to Clubcard customers, though that shouldn't be too much of a barrier since it's free to join the Clubcard scheme. All you need to do is pick up a form in store, or fill in the form here on the Clubcard website.
This offers a further bonus. For every £1 you spend on your package you earn three Clubcard points. Those points can then be spent in a variety of ways, including on your phone and broadband bill!
There are all sorts of ways to build up your Clubcard balance. Personally, I put all of my spending on the Tesco Clubcard credit card. Not only does it currently boast an excellent 15 months of 0% interest on purchases, but you also earn one Clubcard point for every £4 spent on the card.
How it compares
Below are the next five cheapest deals for both broadband and phone that I've found, courtesy of the Ofcom-accredited Broadband Choices comparison site. I've included line rental and set up costs.
| | | | | | | |
| --- | --- | --- | --- | --- | --- | --- |
| Package | Speed (up to) | Usage limits | Calls package | Monthly cost | Total first year cost | Deal? |
| | 20Mb | Truly unlimited | Evening and weekend calls | £16.25 | £195 | 12 months half price broadband |
| | 20Mb | 10GB | Evening and weekend calls | £16.23 | £199.75 | 12 months half price broadband |
| | 24Mb | 40GB | Evening and weekend calls | £17.05 | £204.60 | 12 months half price broadband |
| | 8Mb | 5GB | Evening and weekend calls | £21.40 | £206.80 | |
| | 20MB | Truly Unlimited | Evening and weekend calls | £17.25 | £207 | 12 months half price broadband |
As you can see, unless you've been a customer of O2 for more than two years, the Tesco deal is head and shoulders above the rest at the moment. I've been with O2 for a couple of years and the service has been so good I'm loathe to change. That said, I'd save a fair few pounds every month so I'm very tempted to give Tesco a go.
If you're also thinking of moving your broadband, be sure to check out Switch your broadband in five easy steps.
Be the first to comment
Do you want to comment on this article? You need to be signed in for this feature