How Facebook can make and save you money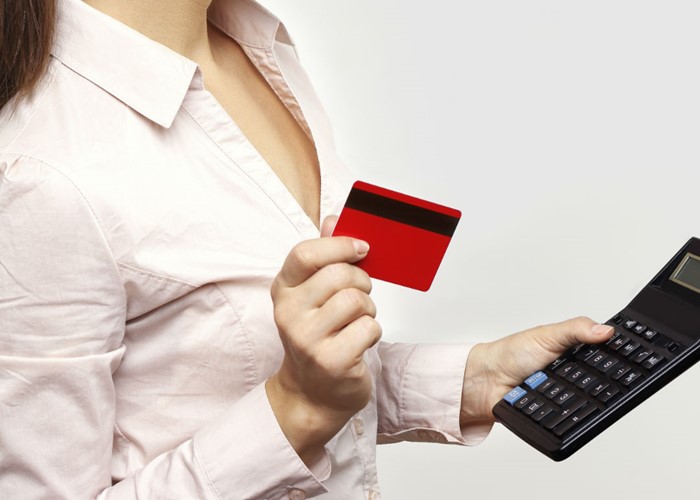 As Facebook prepares to go public, we look at the ways the social network giant can save you money!
The world's biggest social network is going public in an attempt to raise at least $5 billion dollars - that's £3.15 billion.
Just eight years after it was created it has 845 million users who log on at least once a month, and made a profit of £631 million last year. So you can see why would-be investors are salivating in anticipation. Well, maybe not salivating, but they are certainly pretty excited.
So some people are going to make even more money out of Facebook – especially a certain businessman called Mark Zuckerberg. And they're making money because so many of us devote so much time to Facebook, and freely give up valuable information about ourselves, which advertisers use to target their marketing.
For example, last week I posted about my inability to finish a novel; this week I've had endless adverts for writing courses. Having said that, my husband gets adverts for singles websites…
If investors stand to make millions more from this internet company, then maybe it's time you benefitted too. Here are some ways to save and even make money using Facebook:
The lovemoney.com page (of course)
Naturally the first money-saving Facebook destination is the lovemoney.com page. We post money-saving vouchers and recession-busting deals on the lovemoney.com page every day.
As I write, there's free delivery on Ted Baker orders, a money-saving grocery coupon in The Sun and £20 off at Boots. Not to mention links to the articles appearing on the site, which will also help you save money!
Just 'like' the page to get these deals and stories added into your news feed.
'Like' where you shop
When you 'like' a brand on Facebook, you're showing your friends and family that you use that product or service. You're endorsing it – and that's worth a lot to companies.
Because of that, many of them try to tempt you to like them, by offering exclusive deals and money-saving opportunities.
So it's worth taking a look at the pages of any brands you use regularly. For example, I follow Barburrito (I really like Mexican food) and they sometimes post up code words. The first X-number of people to walk into a Barburrito restaurant and say that word gets a free lunch. I'm happy and they get more business.
Plenty of retailers have similar rewards, so check out their pages. If they're giving stuff away then make sure you're in line.
Like Quidco
There are so many Facebook apps and pages that promise to save you money that it can be hard to know where to start. But Quidco has a particularly good set of offers.
Website members can earn cashback by doing their shopping through the Quidco website, but it's also worth liking it on Facebook as it regularly posts money-saving vouchers. Just now, there's 10% off at Hotel Chocolat and 16% cashback at Goldsmiths.
Like Groupon
The Groupon phenomenon has changed how many people in the UK shop. It harnesses the buying power of large numbers of people to secure great discounts and deals, and you can sign up to see the best deals in your city.
By liking its Facebook page, you can see the best deals from across the UK. Not only that, but it's currently running a Valentine's giveaway that could win you a trip to Paris or £100 in Groupon credit.
The downside is that you have to put up with Groupon's weird descriptions in your news feed. For example, this is an advert for discounted Panda security software: "When a human is ill, a sneezing Panda can cheer it up considerably. Give your computer a bear hug with today's Groupon." This makes no sense whatsoever.
Sell your home for free
Not only is selling your home a lorry-load of stress, you have to pay a small fortune to do it too. Or do you?
There's a newly-launched app on Facebook called Property Place that lets you sell or rent your home for much, much less. You can sell your home via the app for less than £100, which is far less than any estate agent would charge.
It also means that friends can share your property details with their friends, which is likely to be particularly useful when it comes to renting out spare rooms.
For more on the app, check out Buy a home on Facebook.
Sell some pizza
If you download the Domino's pizza widget, you can actually earn a crust or two. You place the widget on your Facebook wall (it's quite simple to do) and if your friends buy a pizza through it, you earn 0.5% of the value of their order.
So, if they spend £20, you make 10p. It's not much, but it could add up. You just may need some plumper friends.
Resolve your problems without expensive phone lines
There's nothing worse than paying to call an 0845 number so that you can complain about a business. Thanks to Facebook, Twitter and other social networks, you may be able to avoid an expensive phone call by publicly expressing your disappointment.
Whether it's a bank or a burger bar, if you post your complaint on their Facebook wall, they're likely to respond fast. It doesn't look good to have unresolved complaints on a public page.
Not only that, but if it's the PR team dealing with the Facebook account then you may get a more apologetic response than if you simply complain to customer services. Just keep your complaint polite so they don't have an excuse to delete it.
And how to lose money…
It's so tempting to sign up to every app and game, as well as post highly personal information.
Even if your security settings are water-tight, you can't be sure that only your friends can see your posts. The more detail you offer, the more specific and tempting the advertising will be.
Personally, I have enough problems avoiding impulsive purchases in the shops, without being tempted every time I log onto Facebook.
But even if you don't ever look at the advertising, be careful what information you publish. Personal details about your family can help identity thieves defraud you, while posting about parties and holidays can put you at risk of uninvited guests and even burglars.
You don't want to be that family in the newspapers explaining 'I only invited 15 people and 2,000 showed up'.
So what do you think? Do you use social networks like Facebook to save or make money? Let us know via the comment box below.
More: How your smartphone can save you money! | The best ways to save for the short term
Be the first to comment
Do you want to comment on this article? You need to be signed in for this feature