The Full Monty from T-Mobile - phone tariff that gives you unlimited texts, calls and data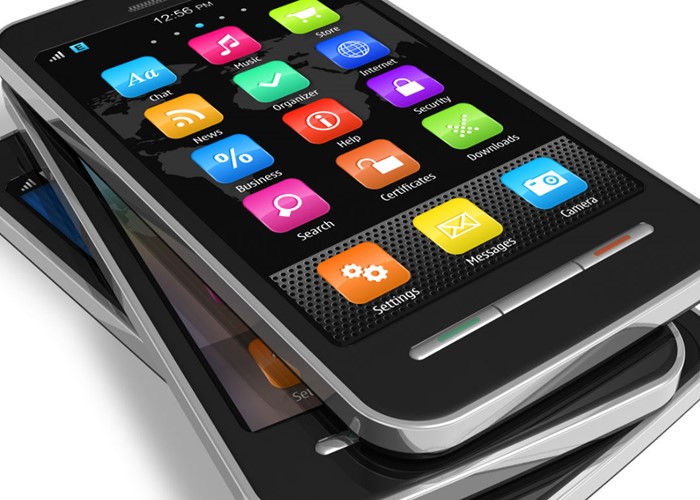 The new Full Monty Tariff from T-Mobile offers completely unlimited calls, texts and internet usage as part of the tariff. But are there any hidden catches?
T-Mobile has thrown down the gauntlet to rival mobile networks by launching an all-inclusive package offering unlimited calls, text messages and internet access. The "Full Monty" package does away with fair use restrictions on data and internet and allows unlimited streaming of films and television programmes.
It also allows "tethering", which is connecting a mobile phone to a laptop or PC for use as a modem. Potentially this means users could ditch both their landline and home broadband service.
The Full Monty is available on all phones in the T-Mobile range – including iPhone, Android and BlackBerry. How much it costs depends on the handset you choose.
But on closer inspection, is the all-you-can-eat deal as good as it sounds?
Prices
The cheapest Full Monty tariff costs £36 a month and includes an 8GB iPhone 4, Samsung Galaxy SII or HTC Extension XE for free. Alternatively you can pay £99 upfront for a 16GB iPhone 4. The deal offers unlimited calls to other T-Mobile customers and UK landlines but caps calls to other networks at a generous 2,000 minutes a month.
The more expensive packages offer unlimited calls to any mobile network and the option to get a better smartphone. For £41 a month you can nab a free Blackberry 9900 or pay £29 for a 16GB iPhone 4S. For £46 a month you can get the 16GB iPhone 4S for free or for £61 a month you can get a 32GB iPhone 4S thrown in, or pay £29 for the 64GB version.
Ultimately the Full Monty will appeal to gadget fans who want to get the latest smartphone and pay for it monthly rather than several hundred quid upfront. However, the sting in the tail is the contract length. The Full Monty comes with a 24-month contract which means any handset you choose will at some point be superseded by a better one while you're stuck in a two-year contract.
It's also worth remembering that while iPhones are sold on two-year contracts, they only come with one year's guarantee.
Exclusions
A quick read of the small print exposes the fact that not quite everything is included on a Full Monty deal. The unlimited minutes and texts allowance applies to all UK mobile networks, voicemail and numbers beginning with 01, 02 and 03 but excludes Jersey, Guernsey and the Isle of Man.
Also excluded are calls to premium rate 08 or 070 numbers. Calls to 0800, 0808, 0845 and other 08 numbers cost 40p/min while picture messages are not included within the allowance.
And it goes without saying that the deal only applies while you're in the UK – you'll be at the mercy of roaming and data roaming rates if you leave the country.
Is it good value?
The Full Monty is indicative of how competitive the mobile market has become. Industry analysts predict other networks will introduce similar all-you-can-eat deals in the near future.
The Full Monty certainly offers peace of mind, especially for people who use a lot of data and want to use their mobile phone for tethering. However, even the cheapest option at £36 a month is quite expensive and there are cheaper mobile deals out there that may well include enough calls, texts and internet for most users.
For now the nearest tariff on offer is The One Plan from Three. It offers 2,000 minutes, 5,000 texts and all-you-can-eat data for just £25 a month with a Nokia C3-01 handset. If you want an iPhone the cheapest deals start at £30 a month.
Should you sign up?
Smartphone users should check their usage to make sure they will get the most out of any big or all-in package before rushing to switch. For example, anyone who only sends 300 texts and makes 100 minutes of calls per month will almost certainly be wasting their money.
If you already have the latest smartphone and are a fairly light user you can get a SIM-only deal from just £10 a month. For example, Three offers 300 minutes, unlimited texts and 1000MB (almost 1GB) of data for £10 a month.
However, if you make a lot of calls, are a text fiend and use the internet a lot, then the Full Monty – and its tethering capabilities – could mean you could do away with your home phone and broadband service which could save you money overall.
A good strategy may be to wait until other networks launch similar all-in deals and then compare what's on offer. Otherwise you might find yourself tied-in to a two-year contract when there are better all-inclusive deals on offer elsewhere.
More: Compare mobile phone deals with Recombu | How your smartphone can save you money | Your best broadband deals for 2012
Be the first to comment
Do you want to comment on this article? You need to be signed in for this feature