In debt? 'Extreme budgeting' could save your finances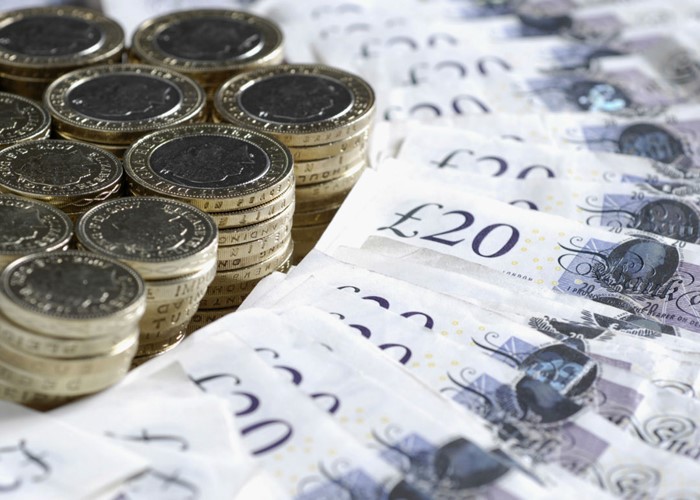 To help pay off my credit card debt, I've taken up 'extreme budgeting' and completely frozen my spending!
After the dust had settled on a lively Christmas, I knew that January would bring two big problems my way.
First, I needed to submit my tax return online and pay any tax due by 31 January. However, my tax affairs in 2010/11 were very simple and, as a result, I don't owe a penny to HM Revenue & Customs. Phew!
A Christmas on credit
Second, I knew that my sharply increased spending in the run-up to Christmas would mean a hefty credit-card bill in January. In order to maximise my cashback rebate, I put all of my spending on my cashback credit card, which refunds 1% of my spending each year.
Hence, after Christmas, I knew that one very big bill (close to £1,000) would land on my doormat in January. Although I wouldn't have to pay this sum until mid-February, I decided to take instant action to make sure that it was paid in full.
Of course, millions of Brits don't pay off their credit card bills every month. Instead, they allow their outstanding balances to roll over from one month to the next. The problem with this is that credit cards are an extremely expensive way to borrow money. Indeed, a typical credit card charges a monthly interest rate of around 1.5%, which works out at nearly 20% a year.
As I don't like borrowing money -- especially at high rates of interest -- this option wasn't for me. However, I could withdraw money from my savings account to repay my bill in full. Again, I didn't fancy dipping into my emergency fund purely to pay for my Christmas spending.
Therefore, I decided to go for my third option, which I call 'extreme budgeting'.
Miser for a month
There's a lot of coverage of extreme sports (and even extreme ironing), but I suspect you've heard very little about extreme budgeting.
It involves stopping all non-essential spending for a limited period. For me, extreme budgeting usually means a one-month 'financial detox', during which I try to spend as little as possible.
To help me to become a 'wiser miser' -- and to avoid temptation -- I put away my credit and debit cards on New Year's Day. What's more, like Her Majesty the Queen, I stop carrying cash on my person. However, I kept a £20 note in my bedside cabinet, solely for emergencies.
Wherever I went, I had no access to cash or credit and, therefore, no opportunity to spend money. At times, this was a real test of my willpower, especially it meant going 'cold turkey' on all my vices, including alcohol and tobacco.
Stick to the real bills
Obviously, I did spend quite a bit of money in January, because I paid all of my essential, regular bills. My wife and I paid all our usual household expenses (such as rent, Council Tax, gas and electricity, telephone and broadband) by direct debit or standing order. Also, my wife paid our groceries bill, so I didn't have to worry about this expense.
In other words, after paying the bills for the bare essentials of life, I became a 'smarter skinflint' by keeping a tight rein on my disposable income. By doing this for only the first three weeks of 2012, I exceeded my target for reduced spending. At this point, and with several professional and personal meetings coming up, I ended my latest bout of extreme budgeting.
For the record, from 31 December 2011 to until 21 January 2012, I spent nothing, nil, nowt, nada, zilch and zip!
Avoiding misery
As Britain has become an increasingly consumption-driven society, many people find it odd that I can decide to stop spending completely. They wrongly assume that going without the finer things in life means living in misery (perhaps because 'miser' and 'misery' have the same Latin root).
In fact, reclaiming control of my life and finances can be exhilarating. Indeed, I find that extreme budgeting makes me more appreciative of certain cost-free joys in life, such as a good book, a walk in the countryside, or playing with my children.
Also, extreme budgeting makes me feel healthier, thanks to no 'impulse spending' on drinks, snacks, fast food, takeaways and dining out. For me, it amounts to a physical, as well as a financial, detox. I gain pounds in my pocket, while losing pounds from my waist.
What's more, as I work from home and don't own a car, I don't commute past parades of shops during my working day, so I face less daily temptation than most workers.
Do what works for you
Of course, by its very definition, extreme budgeting is a fairly radical option and, therefore, not to everyone's tastes. Indeed, after I wrote about my experiments with extreme budgeting in 2005/06, I was made fun of in a best-selling satirical book with a rude title (by Steve Lowe and Alan McArthur).
Nevertheless, even if you don't fancy the idea of extreme budgeting, less drastic cutbacks can turn your finances around. Instead of going the whole hog and cutting your trivial spending to zero, you can start small and then trim more and more from your daily spending as you gain confidence.
For example, instead of diving right in with extreme budgeting, try a few ' spend nothing' days. By adjusting your spending in small steps, it is possible to go from being an over-spender to a saver within months.
I find it helps to keep a spending diary to identify your 'latte factors' (the 'missing money' that falls through your fingers). Also, going out cashless and card-free will help to defeat the urge to spend. After a while, you may find that you prefer to spend wisely and carefully, rather than indulging in 'retail therapy' or spending for spending's sake.
One way to keep on top of exactly where you are spending money is by using the lovemoney.com MoneyTrack tool. It aggregates all of your accounts into a single place, and categorises your spending. You'll be on top of your spending habits in no time!
More: Start saving for a rainy day| The worst way to pay your mortgage | How to work from home
Be the first to comment
Do you want to comment on this article? You need to be signed in for this feature