Gyms investigated after complaints of unfair membership contracts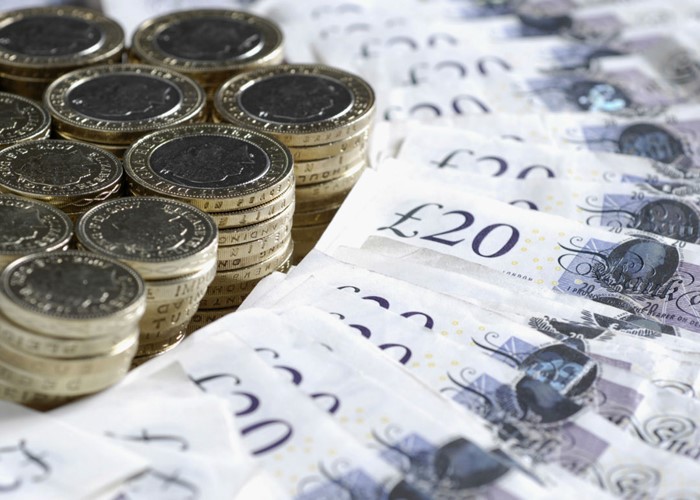 The Office of Fair Trading is to probe a number of gyms and fitness centres after accusations that membership contracts are unfair.
A number of gyms are set to go through a workout of their own at the hands of the Office of Fair Trading (OFT). The OFT is to probe several companies after accusations that lengthy membership contracts unfairly lock in customers.
The investigation is being brought under the Enterprise Act of 2002, and although the OFT has not confirmed exactly which companies are being targeted, it is understood that all major chains of gyms and fitness clubs will be looked at.
High court victory
The move follows a landmark High Court win by the OFT last year against Ashbourne Management Services, a company that looks after payments and memberships for a number of small gyms.
The OFT was concerned that the length of Ashbourne's contracts, which ranged from one to three years, were unfair as they did not allow customers to terminate memberships early. The judge in the case agreed, concluding that contracts lasting for more than 12 months were unfair if they did not include some form of get-out clause.
The ruling did not affect other gym chains. However the OFT warned at the time that it could with time have an impact across the sector.
Twitter outrage
The lengthy gym contract debate was stoked further last week by an article published in the Guardian about LA Fitness. The chain had refused to cancel one reader's contract despite her falling pregnant, her husband losing his job and them both moving miles away from the nearest gym.
LA Fitness only backed down after the paper's story sparked a public outcry on the social networking site Twitter.
So to help you avoid a wallet-crunching fitness nightmare here are some tips on saving money at the gym…
Memberships
Despite the rafts of contract nightmare stories, memberships can still be value for money – so long as you go often enough. Prices vary across the country and are predictably the highest in London, with monthly rates in the capital stretching as high as £90.
However the average is around £45, which translates to £3.75 per visit if go three times a week. Not entirely unreasonable. But if you're prone to slacking off on your weekly workouts, you could end up out of pocket.
When signing up for any gym (or any contract) you should always be sure to read all of the small print. Pay particular attention to contract lengths and any termination clauses or charges.
Cheaper contracts
Keeping an eye open for alternative, cheaper deals is also a good idea. You may be able to sign up for just one month for a single payment or go for a day or two for free on a taster pass. Clubs also usually offer shorter contracts (four to six months) – you may have to pay more, but if you stop going for a few weeks it could save you overall.
Off-peak memberships can cut your costs as well, providing you can fit in visits around your work hours and lifestyle.
No-frills gyms
If you can live without pools, saunas, spas and fluffy towels, joining a no-frills gym will cut the price of your membership substantially.
The Gym Group offers pay-as-you-go passes and contract-free memberships to its 24/7 gyms. Single gym memberships start from £15.99 per month (£19.99 in London) with a £20 initial charge – far cheaper than the big-name clubs. And what's more, as there is no contract you can cancel at any time. Single day passes are available for £5.
Pure Gym works on a similar, no-frills, 24/7 model with prices starting at £17.99 with a £15 to £25 joining fee. Again, there is no contract and you can pay for a one-off day visit for £6.
Fit Space and Klick Fitness are two smaller no-frills chains. Contracts start from £12 per month. EasyGym is another chain with gyms in Slough and Wood Green while Xercise4Less has four gyms across the North East of England.
Pay-as-you-go gyms
Pay-as-you-go gyms allow you to purchase access as and when you need it. This prevents you being tied down to a contract and is perfect if you're only planning on working out occasionally.
PayasUgym.com is a great website that lists gyms all over the country offering one-day, 30-day, 90-day and even 180-day ePasses. Just type in your postcode and away you go!
Council gyms
Local councils provide gyms, pools and other fitness facilities that are usually a lot cheaper than private chains and available on a pay-as-you-go basis. Take a look at your council's website for more information.
Group buying offers
Keeping an eye on flash deal websites such as Groupon is another way to snap up a limited-term or contract-free gym membership. Since the beginning of January two chains have offered 10 individual passes for less than £20. However, make sure you read the small print as all offers are time-limited and often only apply to certain gyms.
It's also worth noting than in order to activate the deal, some personal information is required. So don't be surprised if you get a phone call or email in the weeks after your passes expire from a gym salesperson attempting to sign you back up.
Barter
If you do decide to join a big-name chain, chances are you'll sign the contract in the gym – so make sure you try to barter your price down. While having my annual January fitness panic I enquired about a one-month membership in a local big-name gym. Within two weeks of popping in I had already received two phone calls offering a drop in price on the original quote!
Avoid the gym!
The best way to cut out membership fees altogether is to simply avoid the gym. Why not take up jogging or cycling instead? Some groups and leisure centres will even put on free outdoor training sessions for the local community.
If you need a little more encouragement take a look at British Military Fitness – a company that puts on classes in local parks run by military training instructors. You will have to pay for the classes. But it will almost certainly be cheaper than a gym. And with an army instructor barking orders at you rather than a spotty graduate personal trainer, you'll probably end up fitter as well!
More: Avoid this sneaky gym membership trap | Ditch the gym and get fit for free!
Be the first to comment
Do you want to comment on this article? You need to be signed in for this feature