Ten ways to find a good area to move to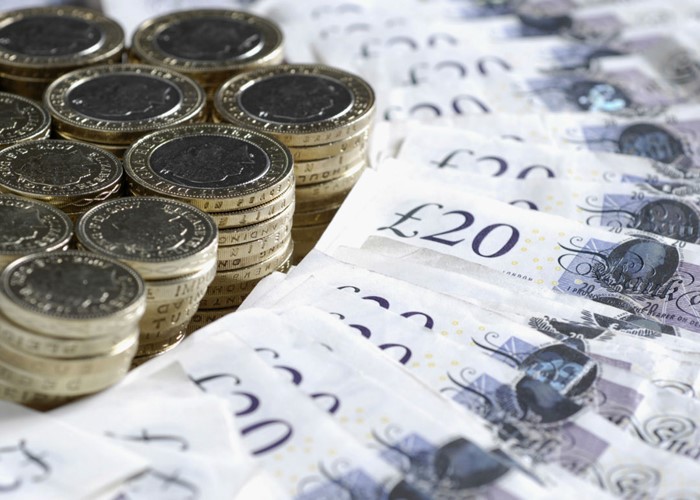 It's now easier than ever to investigative new neighbourhoods before you make a home move. Robert Powell rounds up some of the top online resources...
It's no surprise that moving home frequently features in lists of the most stressful life activities. From cancelling contracts to shifting your belongings – the to-do list of the home-mover is seemingly endless.
What's more, these troubles come on top of the stress of figuring out where you want to live in the first place. Local schools need to be checked, neighbourhood amenities reviewed and the safety of the area assessed.
Fortunately all of these tasks have been greatly simplified by the fountain of information that is the internet.
So here's a round-up of the sites you should be visiting when looking for an area to move to.
UpMyStreet
UpMyStreet is a good website to head to for an overview of a specific area. Simply type the postcode of the property in and a wealth of local information pops up.
Generalised demographic information is available in the neighbourhood profile. For example, typing in my home postcode in the London Borough of Hackney brings up a profile detailing the large quantity of purpose-built estate housing, the high population density, and the multi-ethnic nature of the area.
A feed on the neighbourhood home page features constantly updated content including photos of the area, reviews of local pubs and restaurants, house price figures, house sales and properties that are available to rent. This can give you an idea of how much it will cost to live in the area.
There's also a directory of transport links, council tax levels, crime figures and local schools – along with their league table standings and ratings.
Financially risky areas
Checkmyfile is a neighbourhood profiling tool similar to UpMyStreet. Again property, demographic and lifestyle information is available. However this site also offers an indication of the financial risk in certain areas.
As we revealed in How your postcode costs you money, where you live can have a huge impact on your finances. Credit rating agencies will now look at the prevalence of fraud within your postcode when running checks on your financial histories.
Checkmyfile uses a profiling tool to rank the financial risk of a postcode out of 1000 – a valuable piece of information for any home mover. My home postcode sits at 740, slightly below the national average of 750.
But your credit score isn't the only financial impact a postcode can have.
Crime maps
The premium you pay for your home insurance will be heavily influenced by your postcode. Location is used as a way of pricing the risk of – amongst other things – theft.
This is why you should take a close look at crime levels and perhaps even run a few dummy home insurance quotes before moving into a new area. As I mentioned earlier, sites like UpMyStreet will provide you with generalised crime figures, while the government's crime map has street-by-street data across 11 crime categories. Resources like these will also help you avoid particularly dodgy streets and areas.
Environment agency
Environmental risks such as flooding will impact on your home insurance premium – not to mention your lifestyle. So it's important to assess all these possible problems before moving into an area.
The Environment Agency website has a host of free information on flood risks and pollution levels. Or you can head to the Land Registry Flood Risk Indicator to get hold of data relating to individual properties. The service includes land and gardens and costs £6.50.
Car insurance
If you're planning on keeping a car at your property, it's a good idea to take a look at the motor-related risk present in the area. Neighbourhoods with high levels of uninsured drivers and vehicle-theft will attract higher car insurance premiums. You may even be required to keep your vehicle inside a garage in especially risky areas.
Take a look at the chart on this article for some more information.
Life expectancy
The average life expectancy of the postcode you live in will have an impact on your life insurance premium and pension annuity rate.
In the case of insurance, the lower the life expectancy, the higher your premium – as the insurer expects you to make fewer monthly payments before a claim is made. However when it comes to annuities, you'll receive a higher monthly payment from your pension pot if your postcode has a low life expectancy. This is because the provider expects to be paying out for a shorter length of time.
Take a look at this article for a rundown of the areas with highest and lowest life expectancies or head to the ONS website for a full regional breakdown.
Local council website
Local council websites have detailed information concerning future planning developments (that could potentially devalue your new home), council tax rates, school admissions and local jobs. As well as details of local parks, recreation areas, sports facilities and arts and leisure centres.
Forums
Sniffing out local forums and posing questions about an area you're considering moving to is also a good idea. In fact, so many people have already done this; a quick search of "what is XXX area like" should yield a whole host of results. This research method made me reconsider moving to the Elephant and Castle area of South London – a wise move!
If you're after even more detail on a prospective property location, take a look at checkthearea.com. The site employs local retired police officers to compile bespoke reports of areas people are looking to move to. This will help you avoid nuisance neighbours, noise and anti-social behaviour. Three types of reports are available starting at £150.
Google Street View
Google Street View allows you to take a virtual stroll around almost any street in the UK. This will allow you to suss out routes to the nearest bus stops or train stations as well as get a general feel of the area.
Don't rely solely on the web...
Despite the plethora of online resources now available to home movers, you still can't beat spending some time in a neighbourhood you're planning on moving to. The diversity of certain areas may mean that online figures reflect unfairly on them. You should take a day or two to investigate the local area both during the day and at night to get a full feel of your new home.
Happy moving!
Your tips
How do you research new neighbourhoods?
Let us know using the comment box below.
More: Fix your mortgage at 3.99% for a decade | Is the buy-to-let bubble bursting?
Be the first to comment
Do you want to comment on this article? You need to be signed in for this feature