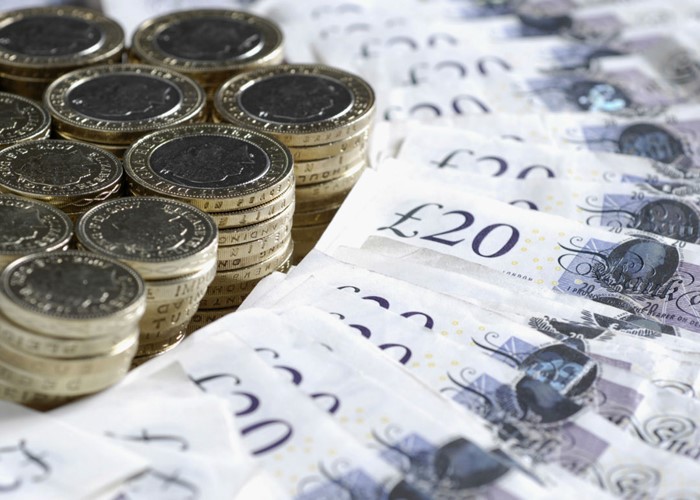 These top tips will make you happier, healthier and more dynamic when you're working at home.
In October 2005, I gave up my salaried job as a financial writer to become a freelance journalist. After more than six years, I don't regret my decision, as I have greater flexibility and control in my daily life.
However, when you first start working from home it can come as something of a culture shock.
So here are 18 quick tips to help you to be happier, healthier and more productive in your home working:
1. Win over your bosses
If your bosses aren't convinced about the benefits of home working, then tell them about BT's experiences. In 25 years of using tele-working, the telecoms giant found that home-workers are 15% to 20% more productive, and take less time off sick. These are strong financial arguments for allowing flexible working.
2. Have a formal working area
In the beginning, you can get by working from the kitchen table. However, as home working becomes a greater part of your life, you'll need a proper working space. As well as helping you to focus each day, getting the right desk and chair will help with your posture and, therefore, your physical comfort.
3. Take exercise breaks
When I first started working from home, I started putting on weight. Previously, my daily commute to London involved about an hour of walking, which helped my fitness. It's important to take time out of your daily routine to stretch your legs. Ideally, take one or two 30-minute breaks each day to go for a jog, visit the park or walk the dog. Oddly, I find that brisk exercise leaves me with more energy, not less.
4. Eat regularly
In previous jobs, I've worked for companies with staff canteens open for breakfast and lunch. However, working from my bedroom, there's no such thing as formal meal breaks. Hence, my wife and I make a point of stopping for lunch at noon each day, to eat and chat together. Likewise, a good breakfast makes for a better start to the day than repeatedly snacking and 'grazing' at your desk.
5. Stay social
You need to learn strategies to deal with the potential loneliness of working in isolation. Every day, I take time out to chat with friends, exchange jokes and catch up on the wider world. This social interaction and 'down time' helps me to recharge my batteries and stay sharp.
6. File, don't pile
When I worked in an office, I had an assistant who would file my work for me. Since working at home, I get 'paperwork phobia' when I see my huge pile of unfiled documents. Therefore, to stay on top of your workload, you need to get into the habit of 'filing, not piling'.
7. Set boundaries with your children
My wife and I both work at home, but we also have two children of primary school age to take care of. Over time, our son and daughter have learned not to disturb us repeatedly when we're working. Of course, there's always time for hugs and kisses after school, but they know not to badger us when we're clearly busy or on the phone.
8. Make a to-do list
Physical notes work better than mental notes, so it's vital to maintain an ongoing to-do list. However, I get more done by focusing on only the first three tasks on the list. Hence, I concentrate on my top three priorities and then, time permitting, move further down my list.
9. Don't be afraid to travel
Too much routine creates boredom, so I enjoy getting out of the house and occasionally visiting clients. I'll put aside at least one day a month to visit multiple clients in short visits. However, the peak-time train fare from Hampshire to Central London is expensive, so I try to arrange lunch with a client or contact willing to pay my travel expenses, as well as for our meal.
10. Answer the phone professionally
You don't need a receptionist to have a professional-sounding telephone greeting. But do bear in mind the impression your telephone manner might have on your employee or clients.
11. Don't be a slave to email
Left unchecked, email (and instant messaging) can easily expand to consume more and more of your valuable time. That's why I try to have several message-free hours each day, when I concentrate on paid jobs. Otherwise, it's easy to end up playing 'email tennis' instead of doing paid work.
12. Work flexible hours
What works best for me is a combination of core hours (say, 11am to 3pm) and flexible hours (which can include evenings and weekends). Thanks to this two-tier system of working hours, I find it easy to take on extra work at short notice, thus boosting my earnings. Also, always remember that you're selling your skills, not your time.
13. Keep hunting
Although I do try to plan ahead, I have to manage my working life as a freelancer on a day-to day basis. What this means is that, as well as doing the work already on my plate, I'm constantly looking around for new commissions.
To be successful and self-motivated when working at home, you need to become both 'farmer and hunter'. Hence, I'm always on the lookout for extra commissions, new clients and fresh opportunities.
14. Chase the money
Perhaps the biggest struggle facing the self-employed and home workers is getting paid. In my experience, the larger the company, the longer suppliers wait for payment. Therefore, you must agree clear payment terms with your clients. For example, I insist on payment within 30 days of delivery.
15. Agree firm deadlines
When clients are in a fix, they always reach for home workers who are able to deliver on time and on budget. Hence, it's important to win a reputation for being able to work to short deadlines. On the other hand, you mustn't over-promise and under-deliver, or your usefulness (and future workload) will suffer.
16. Inform people if you're ill
Unless you're superhuman, you will succumb to occasional bouts of illness. When this happens, it's important to keep your clients informed and, wherever possible, meet previous work promises.
However, without the stress of commuting, it's much easier to cope with minor illnesses (such as colds) when you're working from home.
17. Communicate cleverly
One editor was astonished to learn that I don't have a mobile phone. However, I pointed out that he had my phone number, my email address and my instant-messaging details - and he was speaking to me there and then.
However, to keep in touch while juggling different balls, it's a good idea to have a smartphone or tablet computer. Since I bought an iPad last September, my personal productivity has increased dramatically, as I can pick it up and get to work in seconds.
18. Ensure you're insured (if you need to be)
None of my clients ever visits my home and I keep no stock here, so I don't need public or employers' liability insurance. However, if business contacts visit your home or you keep stock there, then seek out the necessary insurance cover from a specialist broker.
Finally, home working is all about managing relationships. In particular, it's about controlling your work-life balance, while taking good care of your loved ones and your clients. Get this right and life will be so much fun that you'll never really 'work' again!
More: Compare home insurance quotes from top insurers
The ten best ways to recession-proof your job
Six top ways to get a pay rise in 2012
Be the first to comment
Do you want to comment on this article? You need to be signed in for this feature