How to stand the best chance of getting a mortgage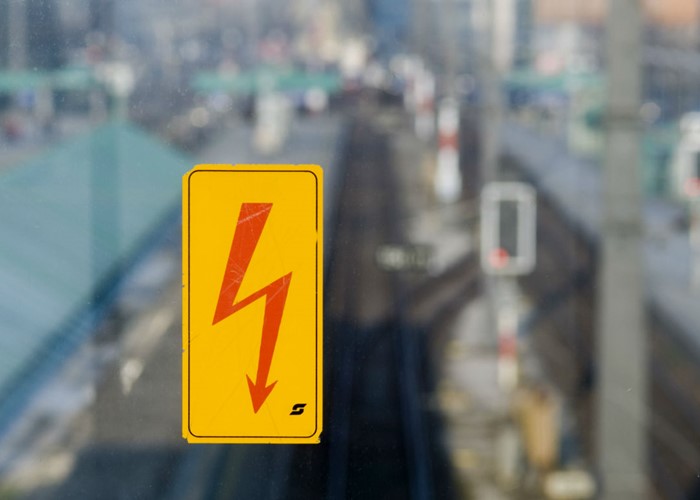 As the Bank of England warns it could get tougher to get a mortgage in the next quarter, we look at how to make yourself attractive to lenders.
With more lenders launching products for first-time buyers and those with smaller deposits, things should be looking up for those on the hunt for a mortgage deal.
But are they really? Behind the headlines are stricter criteria for borrowers, which means that although there are plenty of mortgages on offer, the chances of actually getting one are incresingly slim.
So what are mortgage lenders looking for when it comes to borrowers?
Credit scoring
A Bank of England survey of lenders has found it could be tougher to get a mortgage over the next three months as lending criteria tightens.
The report says some lenders believe disposable household income could fall, meaning fewer would be able to afford new mortgages.
Lenders predict the credit scoring criteria for granting loan applications will be tightened, meaning approvals will drop in the next few months.
So the first thing borrowers need to do is work on their credit score. You can see a basic copy of your credit report from Experian or Equifax for £2.You can also take out a free trial with Experian, via lovemoney.com.
Make sure it's all accurate and you are disassociated from any ex-partners who may have a negative effect on your credit score. If the report contains any mistakes contact the credit reference agency to have them corrected.
You can also add a 'Notice of Correction' to your report if you've had credit problems in the past. For example, you may have missed credit card payments because you were made redundant.
If you want to ensure your credit record is as squeeky clean as possible, be sure to read What REALLY damages your credit rating.
Be responsible
Lenders like to see you've been given credit and handled it well, so if you've never borrowed money before it can work against you.
For this reason getting a credit card can boost your credit score and help lenders look upon you more favourably. Make sure you repay it in full each month though, so you can avoid paying any interest.
If you share a flat or live with your parents, make sure one or two of the bills are in your name as this can help boost your credit score too.
If you're renting, try and stay on the right side of your landlord. If you don't pay the rent and he or she takes you to court to recover it, it will count against you when it comes to getting a mortgage. Some mortgage lenders will want a landlord's reference too.
Deposits
Although we are starting to see more mortgages for borrowers with smaller deposits, it's still the case that the bigger the deposit you have, the more likely you are to get a mortgage. So aim to save up at least 10% of the purchase prices wherever possible.
As well as upping the chances of your application being accepted, having a larger deposit will also give you access to lower mortgage rates.
Stability
Lenders like stability. This means not moving house or changing job too often. Whether you're renting privately or living at home with your parents, make sure you're on the electoral roll as this will boost the chances of your mortgage application being accepted.
If you're thinking of making the move from being employed to self-employed, consider delaying this until you have been accepted for a mortgage. Lenders generally see full-time employment as a more attractive status than self-employed. If you're already self-employed be aware that self-certification mortgages are virtually extinct now and you'll be expected to show several years of accounts to prove your income when applying for a home loan.
Choice of property
Mortgage lenders like some properties better than others. The types of property you might have trouble getting a mortgage on include flats in a high-rise block, ex-local authority property, leasehold property with a short lease, flats above shops and new-build property.
Bear all this in mind when property hunting and concentrate your search on more mainstream or traditional properties.
Paperwork
If you want to move quickly when you've found a property you like, it pays to have all your paperwork ready. Lenders will want to see at least three months' payslips and bank statements. You might have to order bank statements from your bank as internet print-outs might not be adequate.
You'll also need your last P60, ID and proof of your address (such as a recent bill). If you already have a mortgage, then have your last mortgage statement to hand too.
Chat to a broker
Finally, remember that all lenders are different, and so will view your attractiveness as a borrower in different ways. One easy way to ensure that you only apply to borrow from a lender that will accept you is to use a mortgage broker. Brokers are in regular dialogue with banks and building socieites about the sort of borrowers they are likely to accept, so make use of some independent expertise! The lovemoney.com mortgage team offers a fee-free service, and you can pick their brains over the phone, by email or via instant messenger. Just head over to the mortgage centre.
More: 12 tremendous tracker mortgages | Mortgage lending to be cut back further
Use lovemoney.com's innovative new mortgage tool now to find the best mortgage for you online.
At lovemoney.com, you can research all the best deals yourself using our online mortgage service, or speak directly to a whole-of-market, fee-free lovemoney.com broker. Call freephone0800 804 8045 or email mortgages@lovemoney.com for more help.
Be the first to comment
Do you want to comment on this article? You need to be signed in for this feature